Chopped down tree left on the road at Taman Molek, JB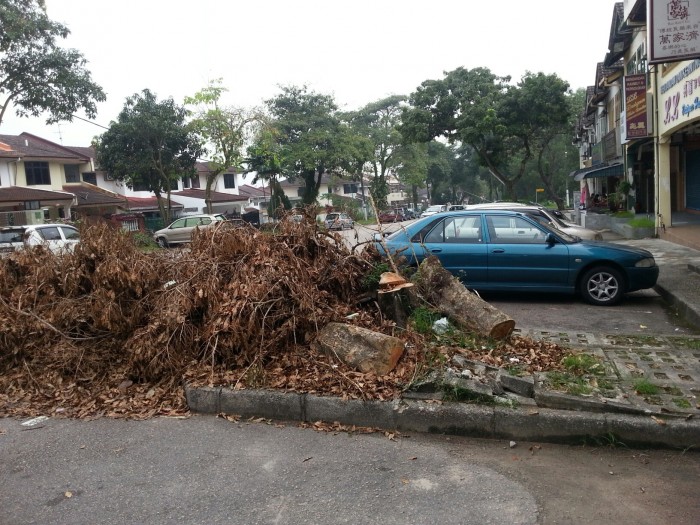 A parking lot, which has been designated for cars is now being occupied by chopped down tree debris and dried leaves in Taman Molek, Johor Bahru.
Majlis Bandaraya Johor Bahru (MBJB) personnel, whom has been tasked to chop down an uprooted tree, has left the debris right where the tree fell.
A late afternoon thunderstorm in early May has uprooted the tree at the Jalan Molek 2 parking lot.
The tree which fell onto a parking lot, damaged a car as well.
A shop owner in Jalan Molek 2 said, he had lodged a complaint to the Majlis Bandaraya Johor Bahru (MBJB).
The complaint had prompted MBJB to send their personnel to chop down the tree trunks.
However, they did not remove the tree trunks and left it on the parking lot.
It has been more than a month since the incident, the tree trunks and leaves are all dried up, and now partly obstructing the parking lots.
CJMY tried to reach relevant MBJB department and personnel for comment but no one able to provide a conclusive answer on what went wrong with the removal of the tree debris.