SS2 residents start bicycle patrols to keep neighbourhood safe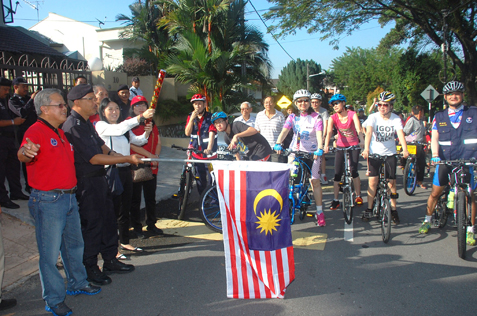 The Rukun Tetangga (RT) SS2B in SS2 Petaling Jaya started a bicycle patrol to complement its foot patrols to help keep crime rate low in the SS2 neighbourhood.
The bicycle patrol was officially launched in conjunction with Safety Awareness Day by Petaling Jaya OCPD Asst Comm Arjunaidi Mohamed at a field in Jalan SS2/34 on June 29, 2013.
In his speech, ACP Arjunaidi said he welcomed safety initiatives implemented by Rukun Tetangga (RT) and Residents Associations (RA) in making residents feel safe.
"The police alone cannot tackle crime and the residents need to play their part.
"The bicycle patrol unit will not only contribute to a safer environment but also help to bring closer rapport with the residents in the area," he said.
ACP Arjunaidi flagged off the bicycle patrol unit which then make a symbolic round in the surrounding streets from starting point at Jalan SS2/34 to SS2/32, SS2/37 and SS2/42 before turning back.
Rukun Tetangga SS2B chairman Willie Tan said, "The bicycle patrols will move around the neighbourhood and can be a deterrent to criminal activity."
The foot and bicycle patrols are carried out under the the Voluntary Patrol Scheme (SRS) with participation of about 50 residents, and will increase to more patrols when more residents volunteered their service.
"The patrol times will vary. There is no fixed time. We give them the freedom to select the time.
"I hope to see more residents join the patrolling team. Those who do not want to walk can now use the bicycle. With more volunteers, we can form more patrol teams and increase the frequency of the patrolling," said Tan.
Tan struck the idea of a bicycle patrol when he noticed a lot of residents cycling around the neighbourhood. It was their cycling interest and some of them were riding with bicycles costing RM20,000.
"So we try to rope them to our patrol team.
"We told them the RT will support their cycling activity and they can also help RT in patrolling and watching out for their neighbourhood. They were happy."
Tan said the police were quick to response to calls for service and thanked Balai Polis SEA Park for keeping the crime rate down in the neighbourhood.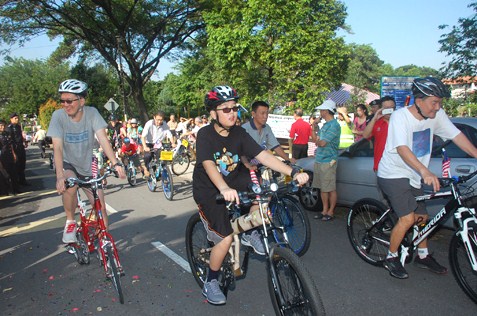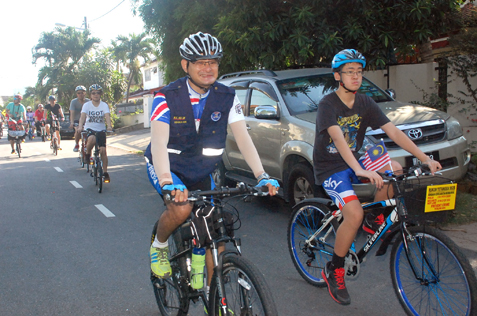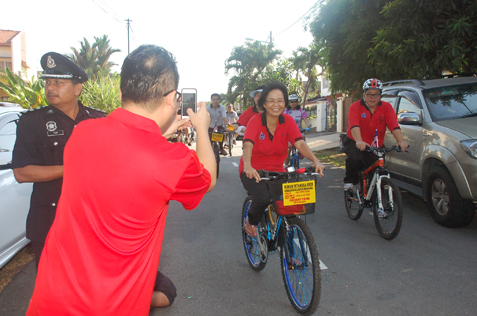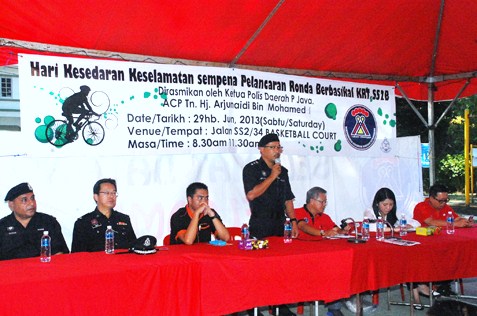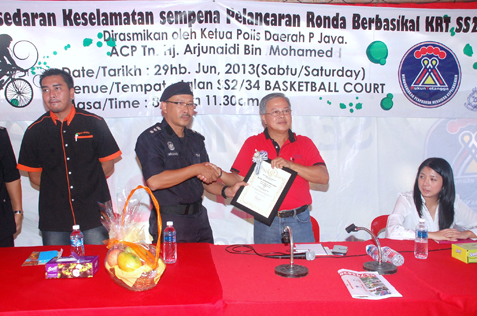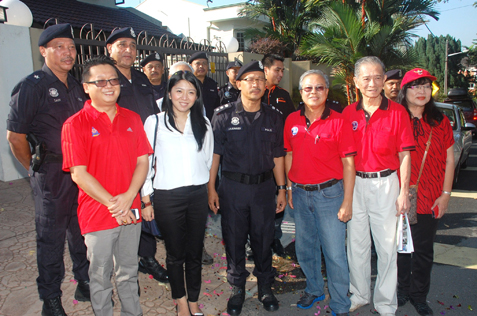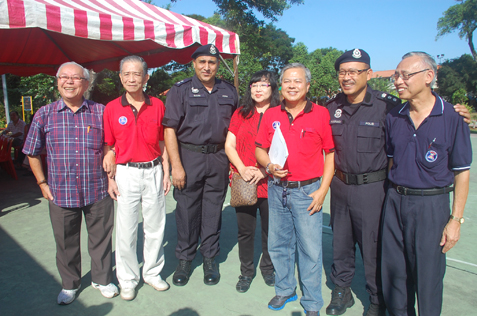 Also present at the launch were Damansara Utama state assemblywoman Yeo Bee Yin, MBPJ councillor Tony Cheong, JPNIN assistant officer Ahmad Shaiful and Balai Polis SEA Park OCS Inspector Gunam Resul.
Others present to show their support were Persatuan Penduduk SS2 Selatan adviser Lim Theng Kau, RT Section 20A Taman Paramount chairman Kong Poh Heon and Aman Suria Residents Association pro-temp chairperson Wendy Chan.
MBPJ councillor Tony Cheong who is in charge of SS2 said he had used his councillor's allocation to purchase the five bicycles for the residents.
"I bought five bicycles for the Rukun Tetangga SS2B to help them in patrolling the neighbourhood. If the response is good, I may need to purchase more bicycles for them," he quipped.
The National Unity and Integration Department (JPNIN) Petaling district assistant officer Ahmad Shaiful said the department would be helping the patrol team in terms of logistic support and insurance coverage.
Balai Polis SEA Park OCS Inspector Gunam Resul said the bicycle patrols can help to curb neighbourhood crimes.
"We are working well together with the residents and we play our part.
"We conduct joint patrol with the voluntary patrol unit (SRS) regularly to serve the community and keep the residents safe,"  said Gunam, adding that the community policing was  effective in helping to keep the crime rate down.