Career launch pad for Race Queens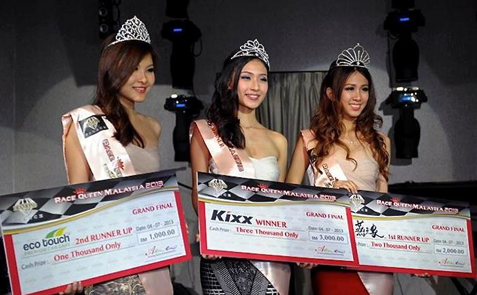 The inaugural Race Queen Search Malaysia 2013 pageant was deemed a success.
There were 20 young ladies, after a qualifying round, competing against each other for titles and prizes at the grand finals at Diamond Palace, Scotts Garden in Kuala Lumpur recently.
Melanie Mok, 20, a full-time model from Johor was crowned Race Queen Malaysia 2013 and walked away with a cash prize of RM3,000.
"I am feeling excited, happy and thankful that I am the lucky one," Mok told Citizen Journalists Malaysia (CJMY).
"My winning this competition has helped me build my self-esteem and confidence and has taken me on to the next level.
"The competition has given me the opportunity to gain notoriety and exposure and more people will want to get to know me and book me for modeling jobs," said Mok.
When Mok started part-time modeling in 2011, she was still studying and able to balance her studies with her modeling gigs. She assumed full time modeling after graduation a year later.
She said she plan to further her study overseas and while pursuing her studies abroad, she will model part-time as it is her love interest.
"I hope to start my own business one day."
Mok has entered several beauty pageants and won titles such as Miss Skiva Supermodel Search 2013 (second runner up), Miss Fabulous 2011 (second runner-up and Miss Beautiful Smile subsidiary award) and Miss Lion Club 2011 (Miss Friendly subsidiary award).
"My little dream since I was young was to be a model.
"It is a good chance for me to get to know a lot of friends and gain a lot of knowledge and experience on different fields.
"Now I am fulfilling that little dream of mine," she said with a big grin on her face.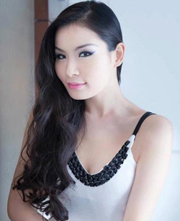 The beauty pageant was organised by Rose Chin, director of Amazing Events and Entertainment to discover beautiful new faces and talent that they can represent to companies in the events and modeling industry.
Chin, a model herself, said she was pleased with the pageant which went off without a hitch on the finals night.
"I am so very proud of the girls for their confidence, poise and grace.
"I also want to thank art director Randy Fang for a wonderful job in providing a memorable visual appearance for us," said Chin.
Chin said she was happy for the girls because the competition was a great platform to help them jump-start their career and explore the opportunities which they will be getting from various media exposure including on magazines.
"It's a good opportunity for contestants to brush up their confidence level as we are providing skills training and knowledge in make-up, hair-do, grooming, catwalk and posing.
"There are no public speaking, no Q&A and no talent performance required because we are emphasizing on a combination of beauty, overall appearance, poise and personality."
Chin believes the Race Queen is a great launching pad for girls wanting a career in the entertainment and modeling industries but the girls themselves have to work harder to gain their fame and fortune in the industry.
The Race Queen Malaysia 2013, a national-level beauty pageant, is an excellent platform particularly for those "newbies" to the pageant.
"It is my desire to help these "newbies" as many of them do not know how to groom themselves in public.
"I will continue reaching out to help as many "newbies" by sharing with them whatever I know through my years of experience in grooming and modeling and instilling punctuality and discipline which are important traits in the industry.
"It is my wish to see them reach their potential in their body image and inner personality and attain success in their careers," said Chin.
Chin said she set up Amazing Events and Entertainment out of necessity more than five years ago. She was doing modeling job then and got a contract to supply 60 promoters to an established beer company and payment was through a registered company only.
The Race Queen was her second pageant she had organised following the success of her maiden pageant – Miss Museum Ambassador Search in 2012.
"Diamond Palace was looking for an event project to promote their brand and coincidentally I have Kixx Engine Oil who is my client.
"So we sat down and discussed areas for collaboration, and Race Queen was borne.
The name Race Queen was picked to match the car engine oil Kixx used in passenger and racing cars for high performance and commonly found in automobile racing events.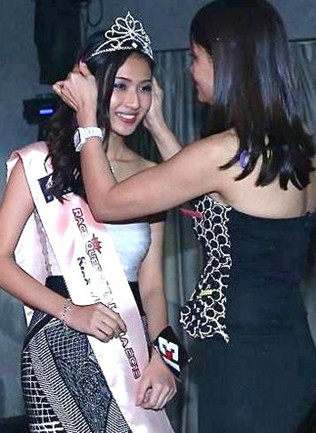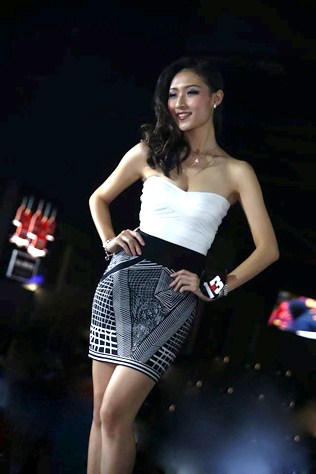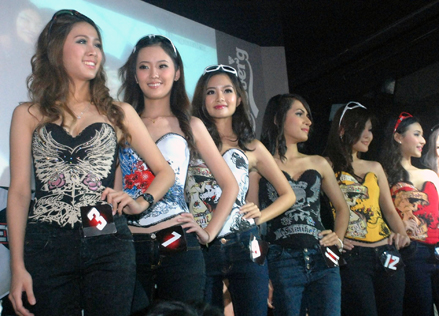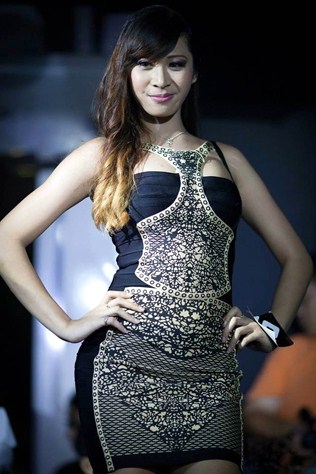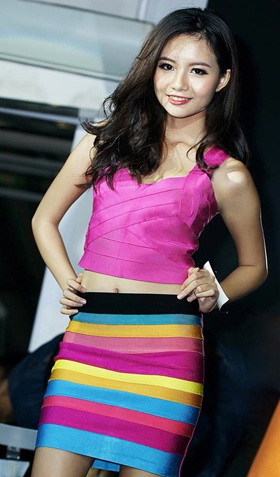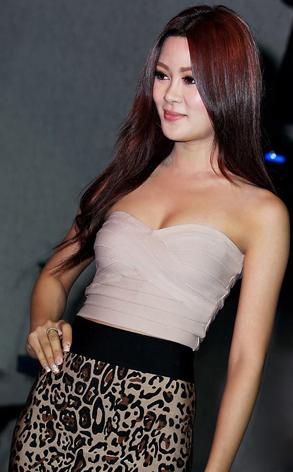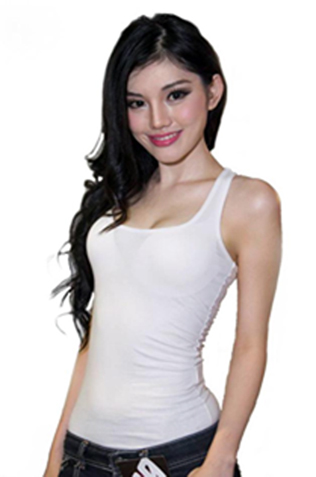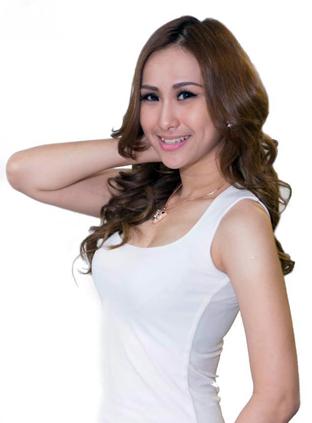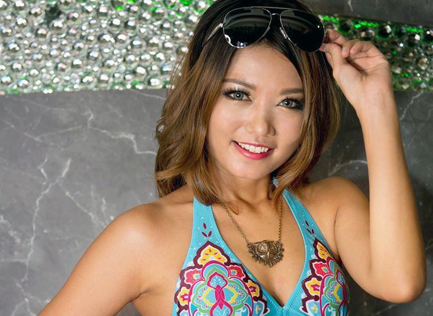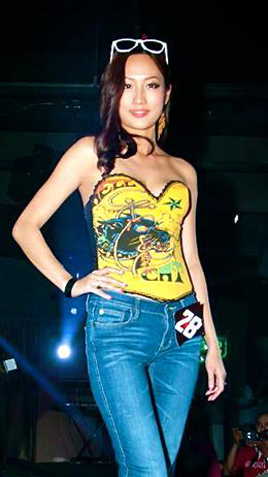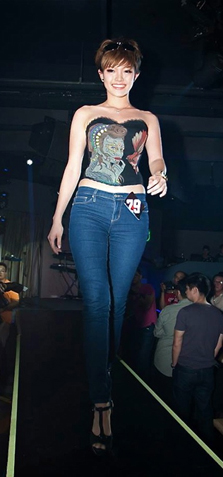 Mok together with first runner-up Christine Pang, 20, a business student and free-lance model from Perak and second runner-up Cassy Chong, 23, a model from Kuala Lumpur will be appointed ambassador of Kixx Engine Oil, Yenzheka birdnest and EcoTouch premium car care product respectively for year 2013.
The first and second runners-up received RM2,000 and RM1,000 respectively.
There were 13 subsidiary title awarded. The Miss Popularity award winner received RM500 while all the other subsidiary title winners received RM200 each.
All the winners will be cover girl for Extreme performance car magazine and Ice magazine and will also grace the covers of leading entertainment and lifestyle magazine FACES and myc.
They will also get the opportunity to be part of the team in the forthcoming events/functions/launches including the Kuala Lumpur Photography Festival 2013 (KLPF) and KL International Motor Show 2013 (KLIMS).
All the winners and finalists will also make an appearance during the Auto Salon Night, an automotive aftermarket parts and accessories exhibition, at Bukit Jalil next month on August 23-25.
The pageant was presented by DiamondPalace and main sponsors included Kixx, Yenzheka, Blofield & Lanson and de Asian Café while the make-up team were by Malswisse.
RACE QUEEN MALAYSIA 2013 :
Winner – Melanie Mok, 20, model, Johor
1st runner up – Christine Pang, 20, business student and freelance model, Perak
2nd runner up – Cassy Chong, 23, model, Kuala Lumpur
Subsidiary Titles Winners:
1. Miss Photogenic – Angie Lim, 22, freelance model, Selangor.
2. Miss Personality – Angel Ong, 23, personal assistant, Taoyuan, Taiwan.
3. Miss Body Beautiful – Moon Ko, 24, marketing executive, Penang.
4. Miss Beautiful Smile – Albee Koey, 23, freelance event, Sitiawan, Perak.
5. Miss Beautiful Legs – Amber Ng, 19, student, Johor.
6. Miss Elegance – Nicsmos Lee, 25, human resources manager, Sarawak.
7. Miss Glamorous – Namiko Nana, 25, make-up artist, Selangor.
8. Miss Friendship – Arby Chow, 23, customer service executive, Johor Bahru.
9. Best Catwalk – Sharon Kow, 22, student, Selangor.
10. Miss Beautiful Eyes – Angela Lieche, 20, student, Kuala Lumpur.
11. Miss Perfect Skin – Eva Loi, 20, freelancer, Ipoh.
12. Miss Charming – Nasha Zaidi a.k.a Hana, 25, professional dancer, Selangor.
13. Miss Popularity Online – Mavis Kee, 20, student, Selangor.
Other finalists:
Cynthia Ng, 21, air stewardess, Kelantan.
Cyma, 24, marketing executive, Selangor.
Candy Wong, 19, student, Kuala Lumpur.
Syvonne Lee, 26, freelance model, Selangor.