Indonesian beauty wins Miss Chinese Cosmos 2013 SEA Region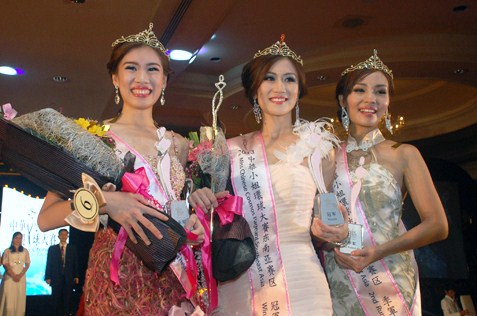 Bianca Beatrice, 24, an entrepreneur and part-time model from Jakarta, Indonesia was crowned Miss Chinese Cosmos 2013 at the Southeast Asia region grand finale at Palace of the Golden Horses Hotel in Seri Kembangan, Selangor on August 10, 2013.
The 5 feet 7 inches (171 cm) tall lass beat out 17 other finalists to take home the top prize and cash worth RM160,302.00 (including sponsors' products and vouchers).
She also won the subsidiary title of Miss Gorgeous which carried a RM1,000 cash prize.
She will represent her home country at the Miss Chinese Cosmos International World Finals 2013 which will be held in Hong Kong in October this year.
"I am so excited," Bianca told Citizen Journalists Malaysia (CJMY) when asked how she felt being the first Indonesian to win the Southeast Asia region competition since 2007.
"I didn't expect to win as the other finalists were also good. It was a surprise.
"I just try to do my best, have fun at the same time and it turned out well."
The Miss Chinese Cosmos Southeast Asia pageant is organised by pageant franchise owner Carrie Lee Sze Kei.
Its being held for the seventh time in Malaysia and is a part of global Miss Chinese Cosmos Pageant presented by Phoenix Satellite Holding Limited of Hong Kong.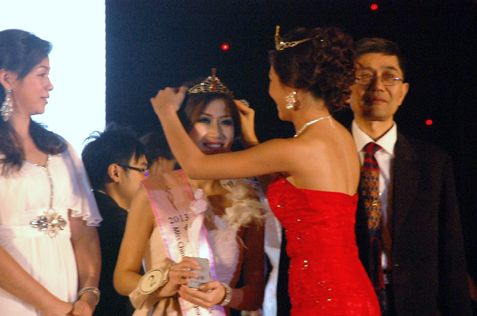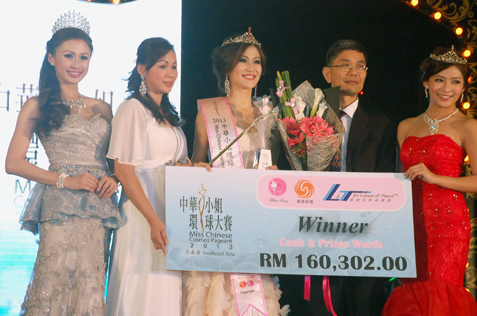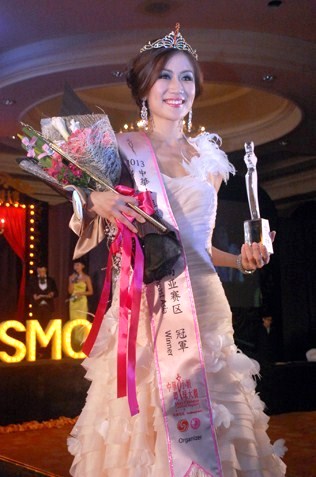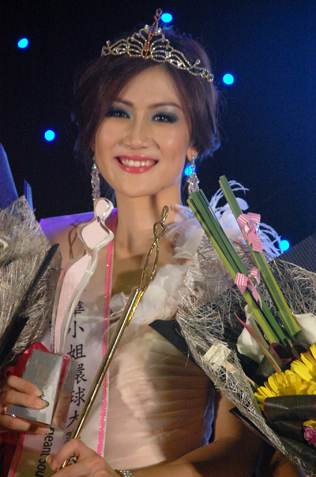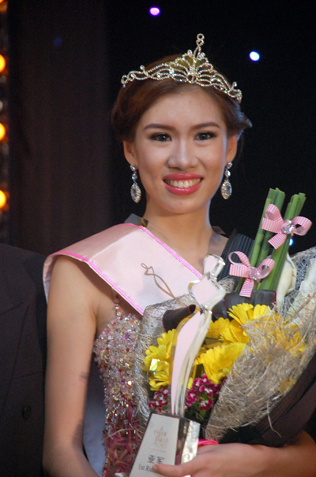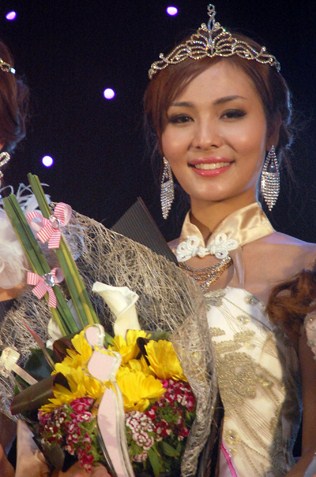 First runner-up was 22-year-old registered nurse Felina Joyce Lim from Cebu, Philippines and second runner-up went to 23-year-old up and coming actress Jenvine Ong Kah Yunn from Malaysia.
There were 18 finalists from six Southeast Asia countries including Thailand, Singapore, Indonesia, Cambodia, Philippines and Malaysia competing in the regional finals.
For Bianca, this was her first major win in a regional beauty pageant.
She was first runner-up of Miss Coffee International 2012 in Bali, made it to the Top 5 at Miss Asian Global 2012 in San Francisco, USA, and was a finalist at the Miss Asia 2010 Pageant in Hong Kong.
"I cannot wait to compete at the Miss Chinese Cosmos International World Finals in Hong Kong because I feel like I could definitely make my country proud.
"I will try my best to win the title and crown at the international world finals."
Bianca's father is a Chinese Malaysian from Sarawak and her mother is a Chinese Indonesian.
Her parents were not present at the finals as they were in the United States visiting her younger sister but sharing her excitement and joy was her elder sister who had flown in from Indonesia to give support.
"I am really happy. My family members have been very supportive throughout my life."
Bianca who graduated in 2009 in Business Studies majoring in economics speaks some Mandarin as she had studied the language in high school.
"I'll put more effort and time to practice speaking the language confidently as this will be an added advantage at the world finals."
She is currently helping out in running her father's chemical company dealing in import export business and distributorship in the pharmaceutical industry.
A coffee drinker, she has plans to open her own coffee shop.
"I hope to get enough business experience to start my own business one day in the culinary, restaurant and coffee shop sector."
On her pageant experience, she said: "I enjoy every moment spent during the two-week activities here.
"Throughout the days we learned a lot on leadership skills, marketing skills and teamwork which for sure we would make use of them in our future career.
"We also learned about giving back to society where we brought cheer and happiness to orphan kids during out trip to Legoland Malaysia in Johor.
"I also made many new friends. It was definitely an experience I will never forget."
Asked about the places she visited and liked the most, she said: "Every place has its own uniqueness. I like the people here. They are very friendly, really nice and they really welcome us. I feel like home."
She has some kind words to say for pageant organiser Carrie Lee.
"Carrie is not like any other organiser. She treats us nice in the way like her sisters or daughters and this in turn made everyone of us strive to give our best."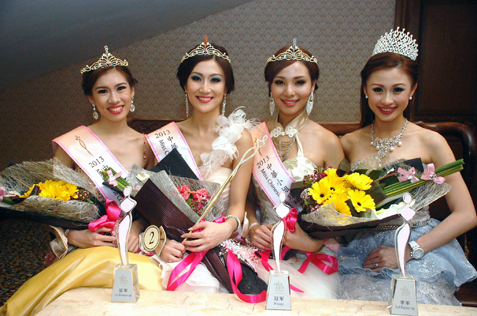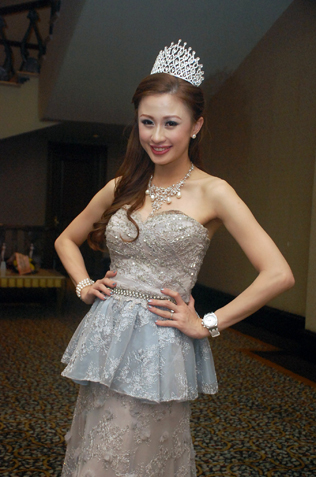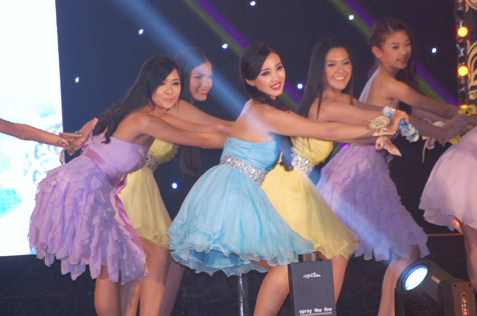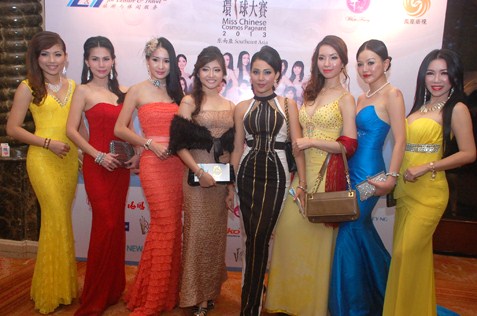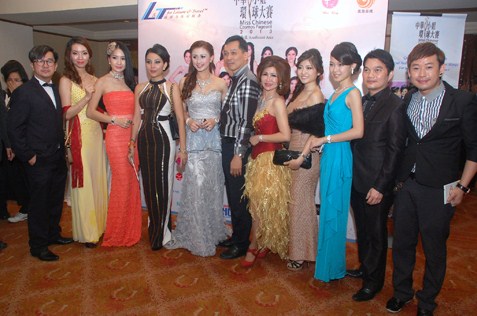 Like Bianca, first runner-up Felina Joyce Lim from the Philippines, also helps out with her family business.
"I help my parents out with the spa business."
She said she has been inspired by the people around her.
"We don't see it as a competition. We see it like we are sisters helping each other to grow so it's been amazing for me because this is my first international pageant.
"I didn't expect it to be like this and I really cannot forget the experience and knowledge that I've gained from the pageant.
"I learned a lot about the importance of time management.
"In the Philippines, we are always late but here I learned to discipline myself. When you have self-discipline, there would be no problem with time management."
This being her first trip to Malaysia, she said: "I find Kuala Lumpur very nice, very clean, and with a good environment.
"I love this country because the greenery is preserved.
"The best place I really love is Philea Resort and Spa in Malacca because the lush natural greenery is well preserved with lot of trees, and huge ones too, all over.
"In the Philippines, I help to preserve the environment as I am one of the volunteers that help realize environmentally sustainable and livable cities in the country."
Second runner-up Jenvine Ong Kah Yunn from Malaysia also won two subsidiary titles: Miss Glamorous and Miss Talent.
During the talent show segment, she was blind folded while using the keyboard to play a modified slow version of Lasy Gaga's "Poker face" which received loud applause from the guests and competition judges.
Jenvine just started out her acting career in her first Chinese comedy movie, a local production called "Brother and Sister", playing a policewoman, which would be screened at GSC cinemas on August 15.
Being multi talented and active in many ways, she plays musical instruments like guitar, keyboard, piano and ukulele with perfect ease.
"I am interested in entertainment industry. I like dancing, singing, music and acting.
"I think through this competition, a lot of people would start to know about me and this victory would definitely help me in a lot of things.
"This competition stressed a lot on punctuality and discipline. If you arrive on time, you are considered late.
"It's not only about the outer beauty. It's also about the inner beauty that matters."
Jenvine graduated in marketing two years ago and was a table tennis player who represented Selangor state for seven years from 2000 to 2007 and once in the Malaysian team.
For Carrie, this year's pageant was the best in many years.
She said: "I know myself . I am a very strict person. I am kind of a perfectionist so I want everything to be the best when the girls perform on stage.
"I am very happy this year because I can see generally the girls can speak well and they can talk intelligently.
"They can dance and the talent show that they put up was brilliant."
The grand finals night showcased the 18 finalists performing group dances and paraded in long gowns by Thailand's fashion designer Amita and in wedding gowns by Malaysia's renowned fashion designer Michael of Mic Couture.
The talent show segment saw performances by the Top 4 finalists, comprising Jenvine Ong, Esther Yap and Kao Yu Ling from Malaysia and Ji Si Qi from Singapore.
They were selected during the talent show round held on July 28 at Pavilion Kuala Lumpur.
11 subsidiary titles were awarded.
The finalists who made it to the Top 8 comprised three contestants each from Malaysia and Thailand and one each from Indonesia and Philippines.
The eventual grand winner Bianca Beatrice from Indonesia was crowned by last year's crown winner Elecher Lee Ka Ning from Malaysia.
Miss Chinese Cosmos 2013 Southeast Asia Region
Top 3 Winners:
Winner – Bianca Beatrice, 24, entrepreneur, Indonesia
First runner-up – Felina Joyce Lim, 22, registered nurse, Philippines
Second runner-up – Jenvine Ong Kah Yunn, 23, actress, Malaysia

Subsidiary Titles Winners:
Miss Personality –  Sirada Taveekitrat, 20, student, Thailand
Miss Perfect Body – Kao Yu Ling, 23, model, Malaysia
Miss Friendship – Ji SiQi, 22, student, Singapore
Miss Glamorous – Jenvine Ong Kah Yunn, 23, actress, Malaysia
Miss Gorgeous – Bianca Beatrice, 24, entrepreneur, Indonesia
Miss Charming – Esther Yap Hui Yi, 25, sand artist, Malaysia
Miss Photogenic – Elise Tan Feng Sian, 22, model, Malaysia
Miss Beautiful Smile – Sirada Taveekitrat, 20, student, Thailand
Miss Perfect Wellness – Kao Yu Ling, 23, model, Malaysia
Miss Popularity – Elise Tan Feng Sian, 22, model, Malaysia
Miss Talent – Jenvine Ong Kah Yunn, 23, actress, Malaysia