Special needs people paint their life in art competition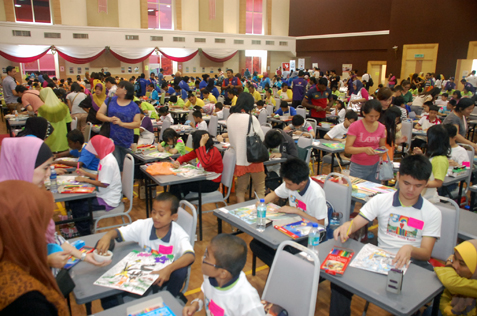 Selangor state level 'Rainbow in My Heart 3.0' art competition for special needs people was held at Segi University in Kota Damansara, Petaling Jaya recently.
Some 250 children and adults with learning disabilities enjoyed their artistic endeavours drawing and painting with their hearts to produce some beautiful artworks based on this year's theme 'Paint Your Life'.
"The competition will enable the special needs people to develop their social and emotional developments as well as interaction skills with others, " said event organising chairperson Judy Chong, who is also Rotary Club of Bandar Utama (RCBU) president.
She said the visual art was a powerful tool to develop special needs people thoughts into a visual medium of communication and expression of their feelings with the community at large.
Selangor Social Welfare Department (JKM) deputy director II Zulyadain Bin Limat was the guest of honour at the event.
Zulyadain said the department has a keen interest in and was supportive about engaging in community-based programs be it organised by Rotary Clubs or NGOs and it would like to be a part of the programs.
Gracing the event were Miss Chinese Cosmos International 2004 Carrie Lee and Rotary Club of Bandar Utama goodwill ambassador Carrie Lee Sze Kei, Mrs Malaysia Globe 2012 Arena Boi and Miss Malaysia Tourism Queen International 2006 first runner-up June Yappie Shan.
RCBU co-partnered with Nanyang Press Foundation to organise the competition for the Selangor state level as well as the National level.
Nanyang Press Foundation manager Khor Yuyin said the foundation contributed RM12,400 cash for the prizes.
It has also set up free painting classes every Sunday for special needs people with financial difficulties at the Nanyang Siang Pau building in SS7 Petaling Jaya.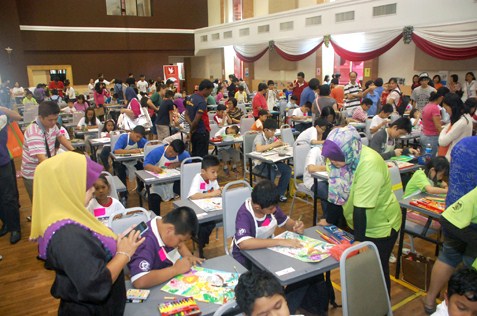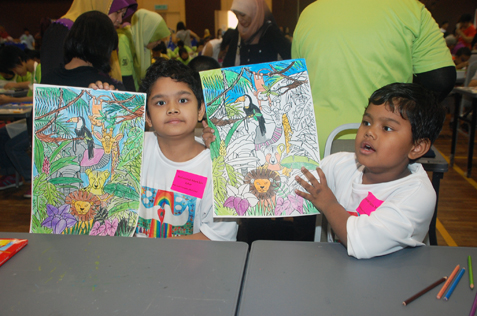 Prizes were later presented to the winners from Group A (15 years and below) and Group B (16 years and above).
The art competition was also held simultaneously in other states hosted by five Rotary Clubs.
Each state will submit the top three winning art pieces from each age category to compete at the 2nd National Art Competition & Exhibition for Special Needs People at Bangsar Shopping Centre in Kuala Lumpur on August 26.
The public will get the chance to view all the winning pieces, which are for sale from August 26 to 28, 2013.
'The Rainbow in My Heart' art competition was opened to all special needs children and adults with learning disabilities such as Autism, Asperger's Syndrome, Global Development Delay, ADD, ADHD, William's syndrome, Down Syndrome, Cerebral Palsy, slow learners, mentally challenged and Dyslexia.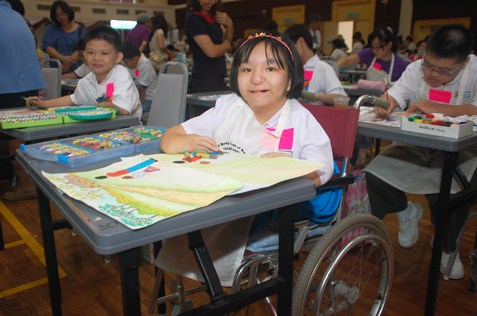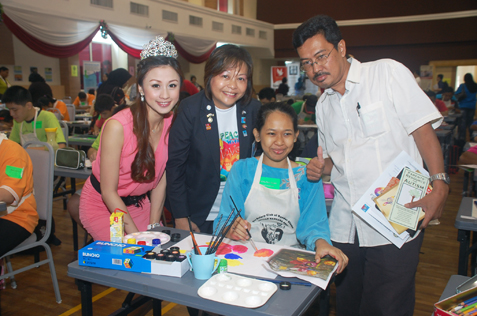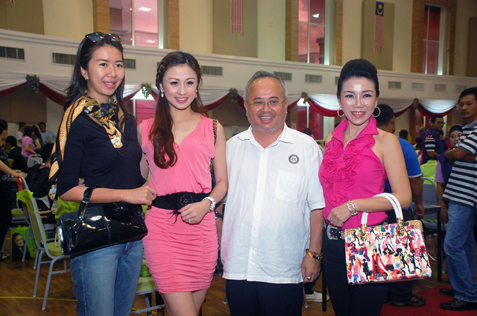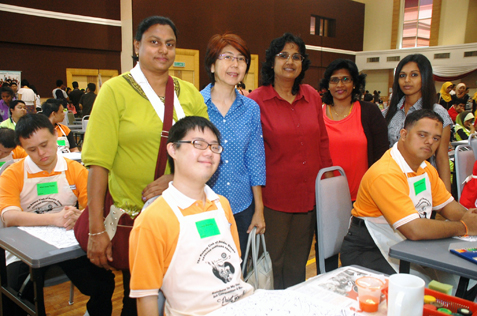 29 trainees from Society For Persons With Learning Difficulties Dayspring Selangor (Pertubuhan Orang-orang Bermasalah Pembelajaran Dayspring Selangor) based in Jalan Meru, Klang also participated in the competition.
The centre's principal for 25 years Zipsy Kamalar said this was the third year they had participated in the art competition.
"It is a very good competition for the special needs people as they learn through life to express themselves and build up their talent."
"They have the talent to draw and paint. It is just they are not motivated so once you encourage them, you can see that they have very good artistic talent," said Kamalar.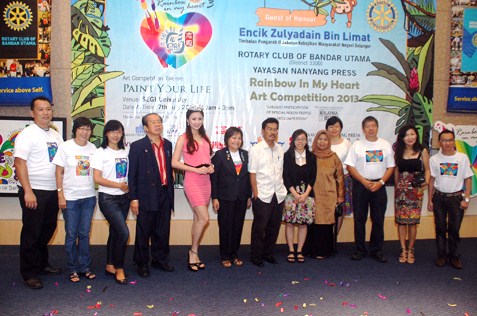 In the previous years competitions, the trainees had won the third prize, two consolation prizes and a first prize in the special category for drawing with no painting.
"We could see the stages of improvement in their drawings and paintings."
"It is not about winning in the competition but we could see the progress in their artwork and they have improved a lot.  And that's what we are very happy and proud of."
The centre, housed in a single bungalow has 60 special needs children and adults aged from 13 to 35 where they learn basic living skills including arts and crafts and vocational training.
"We placed those 16 years old and above in our sheltered workshop where we get sub-contract work for them. They feel they are more productive than staying at home so life is more meaningful to them," said Kamalar.
She said a Board of Committee with nine teaching staff and directors runs the centre.
The centre also depends on public donations and organised its own fundraising activities to operate the centre at monthly maintenance cost of RM30,000
"We are struggling. There were times we run into deficit."
"We hope to get sponsorship to help us run this great centre so that we don't have to spend too much time on organising fund-raising activities."