eSports gets backing from sports ministry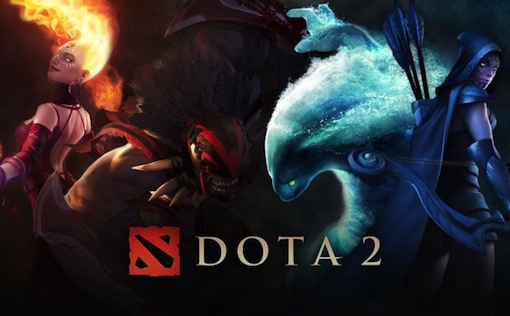 Putrajaya will be looking into ways to support Malaysia's participation in competitive video gaming, or eSports, which is a growing global phenomenon.
Youth and Sports Minister Khairy Jamaluddin took interest in the industry following Malaysia's Orange Esports' successful outing at The International 2013, a Dota 2 tournament with a record setting USD2.8 million prize pool.
A 30-minute meeting took place on Monday between ministry officials and Orange Esports, which took home USD287,441 for coming in third place during the tournament while securing their position as the best Dota 2 team in Asia.
Dota 2 is a five-versus-five strategy game that is currently played by about 6.4 million people worldwide while The International, in its third year running, is the world's biggest Dota 2 tournament.
It is held in Seattle each year involving 16 teams from across the globe – 13 invited and three which have to compete in a series of competitions to earn a spot.
Khairy told CJ.MY that his ministry wanted congratulate Orange Esports, who were among the 13 invited teams, for their achievements as well as to learn more about the industry and what can be done to support them.
"We learned how tough it is for them to be at the top. Sure, Orange is now easily one of the best teams in the world in Dota 2 but it has taken them a lot of sacrifice and effort to get to where they are now," he said.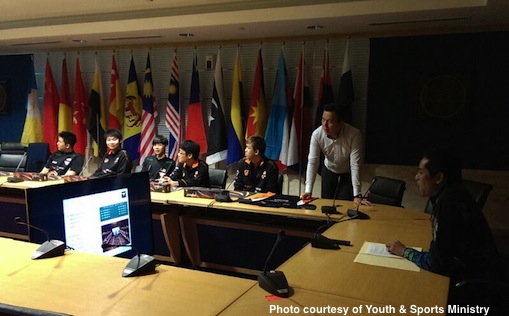 'Competitive gaming is healthy'
For now, it is still too early for Khairy to reveal his ministry's plans for the eSports industry, but it seem clear that he was willing to recognise what is widely deemed to be a casual pastime as a legitimate sport.
"There will always be space for cooperation between the ministry and those from the eSports industry. For now Orange wants recognition and support from the ministry, which is something which I don't see a reason not to give.
"It's a healthy activity and our youths should emulate this, rather playing among themselves in cybercafes. There should be a competitive spirit to want to excel in whatever they are doing, even if it's eSports," he said.
He noted that in countries such as South Korea and the United Kingdom, well-known players can make a decent career out of this industry.
"Some have been picked up by organisations or teams and placed on a salary, sponsored by hardware companies and contracted to stream live games, generating more revenues," said the minister, who is known for being an avid football fan and not a gamer.
Khairy said he hoped to see more Malaysian eSports teams winning more competitions in the future.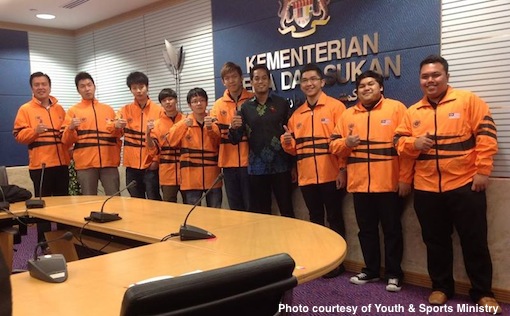 Help needed to secure sponsorship
Orange Esports team principal Frank Ng said he was very surprised at how enthusiastic Khairy and his team were and was grateful for the amount of interest shown.
"He tweeted about our success and found out that there was a lot of positive reactions from his followers. Thus he decided to do more research on what we were doing," he said.
Ng said that his team had sought the ministry's recognition which would help in securing sponsorship.
For example, he said the team was trying to secure sponsorship from Malaysian Airlines which would be of great help as the team has to compete all year round in various tournaments worldwide.
"That is on top of our wishlist. We believe that asking for support letters and recognition is reasonable," he said.
Ng said he also tried to impress upon the ministry that Malaysians have the talent to excel in eSports and that public perception about this industry must change for it to grow.
"We have the talent to really boleh. Disciplines such as Dota 2, League of Legends and CS:GO require a lot of analysis, decision making and coordination in order to perform," he said.
*********
Andrew Ong is an assistant news editor at Malaysiakini. He is an occasional Dota 2 player.