Damansara Bistari flats residents in SS2 to enjoy free WiFi soon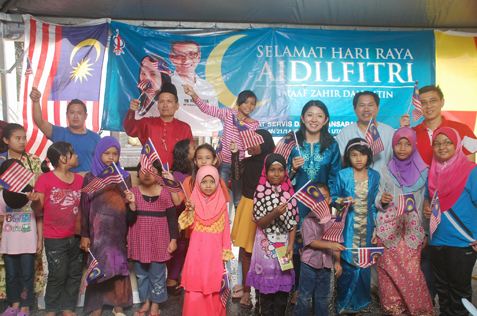 The residents of Damansara Bistari low cost flats in SS2, Petaling Jaya will soon enjoy free WiFi internet access.
It will help save on their monthly internet service fee.
Damansara Utama state assemblywoman Yeo Bee Yin said the area is one of the locations identified to receive free wireless internet access under the Selangorku WiFi programme initiated by the Selangor state government.
"This is the only area in my constituency with low-income group and I am paying more attention to this area with various programs to ensure everyone in the constituency will have equal opportunities although their income level is a bit different," Yeo told Citizen Journalists Malaysia (CJMY) at the Hari Raya open house at Block B flats on August 31.
The free WiFi hotspot service at Damansara Bistari flats would enable the residents, especially children to be internet savvy without paying anything.
Yeo said that apart from the free WiFi, other programs for helping the community living in the flats such as the free RM100 shopping vouchers for elderly residents to purchase groceries had already been distributed to the flats residents.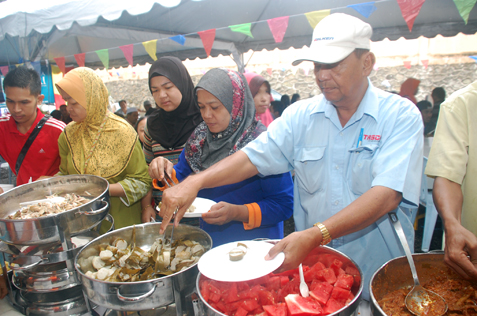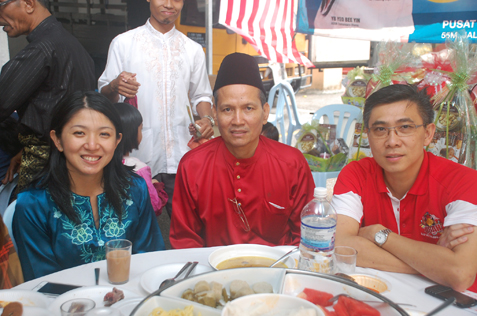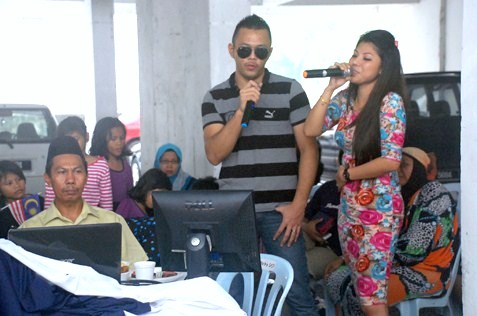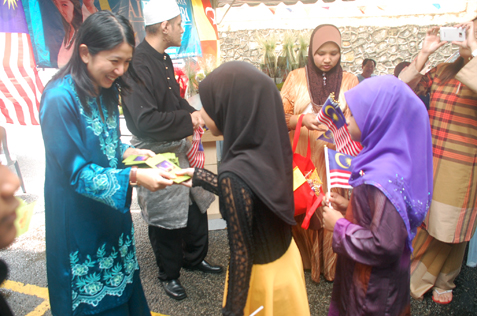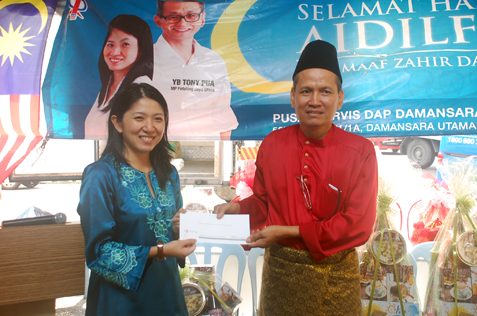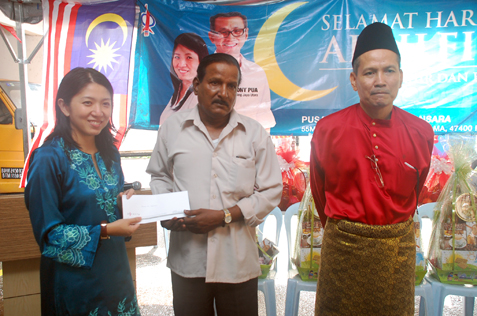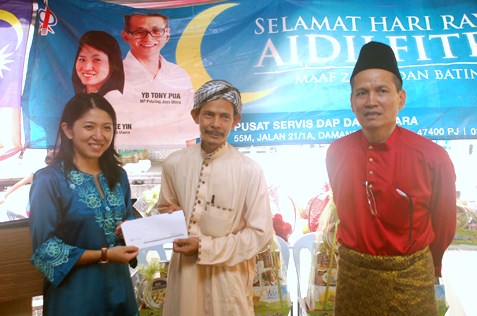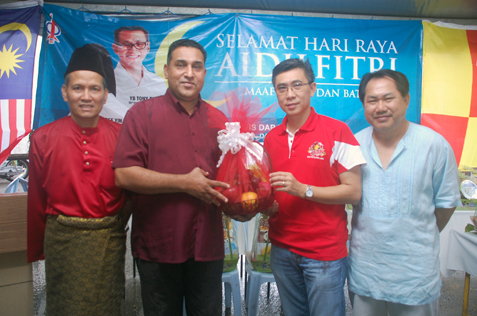 Hundreds of Damansara Bistari folks turned out in full force at the Hari Raya open house on Merdeka Day which was organised by the office of ADUN Damansara Utama state constituency in collaboration with Persatuan Penduduk Rumah Pangsa Damansara Bistari (Damansara Bistari Flats Residents Association).
Yeo said it was a good time to come out to celebrate Hari Raya Aidilfitri and Merdeka Day together to promote harmony and goodwill among the residents.
The multi-racial attendance at the festive celebration showed the neighbourly spirit and unity among the people.
The event was also attended by Petaling Jaya City Council (MBPJ) councillor Lee Suet Sen, Damansara Bistari Flats Residents Association chairman Abdul Samad Bin Abdul Rashid, Surau Al-Ikhlas Rumah Pangsa Damansara Bistari chairman Mat Akhir Bin Muhamad and Balai Polis SEA Park OCS Inspector Gunam Resul.
Inspector Gunam said he was very happy that police personnel from SEA Park police station in SS2 were invited for this community festive event.
"We want to build better understanding and closer rapport between the police and the community.
"By working together we can help to maintain safety and security in our communities," said Gunam.
Guests were treated to a variety of traditional Malay dishes including lemang, rendang ayam and roasted lamb.
The highlight of the afternoon entertainment was the karaoke contest with the winners took home hampers.
The children were excited when they received duit raya packets from Yeo.
She later presented cheques from her constituency allocation to the flats surau and residents association, and to a 59-year old flats resident Krishnan a/l Nagamuthu who required financial assistance for his cataract operations.