Sabah Society to organise special Malaysia Day forum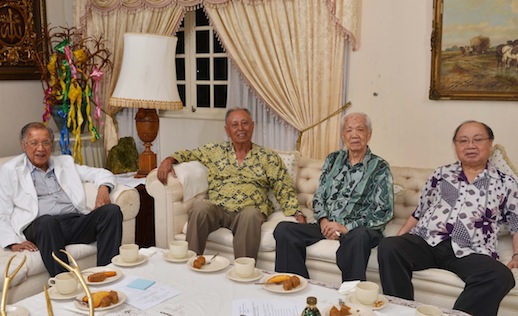 The Sabah Society will be organising a forum titled 'Formation of Malaysia – Sabah's untold story' on September 11, 2013 at The Grand Ballroom, Shangri-La's Tanjung Aru Resort & Spa, Kota Kinabalu.
The forum will showcase five illustrious speakers to recount their personal experiences, stories and recollections of that period from the proposal culminating the formation of Federation of Malaysia on 16th September 1963.
The speakers are Tan Sri Harris Salleh, Tan Sri Peter Lo, Tan Sri Thomas Jayasuriya, Tan Sri Ghani Gilong and Tan Sri Majid Khan.
The speakers will share the wealth of knowledge and history that they have experienced through the formative years, which is immensely important and timely as this is the 50th year of Sabah gaining independence through the new nation, Malaysia.
The forum will also offer a unique opportunity especially for the younger generation of Malaysians, Sabahans in particular, who may never had a chance to know the events leading up to it.
The admission to the forum is free.
For more information on this forum, please get in touch with Monica at 088 – 250 443.