Temple of Fine Arts performs Naatchire at JB Arts Festival
Indian folk dance "Natchire" was recently performed by the students from The Temple of Fine Arts  (TFA) Johor Bahru during the 10th JB Arts Festival.
The other folk dances performed on the 10th JB arts Festival were: Santal – A folk dance from Assam; Garba- from Gujarat which uses stick,: and Rajasatani  folk dances and Bhill- a hill tribal folk dance.
The folk dance from Assam, which is known as Garba  is customarily performed by women, the dance involves circular patterns of movement and rhythmic clapping. It popularly performed during Navaratri. The word comes from "garbha deep" which is translated as either light in the inner sanctum of the temple or lamp inside a perforated earthen pot (which is often used in the dance).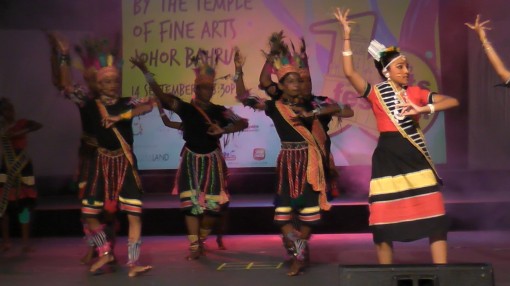 TFA Johor Bahru was established in July 1994 by H.H. Swami Shantanand. The aim was to help Malaysian youth rediscover the cultural, artistic and spiritual wealth of their forefathers, and to make it relevant for themselves and for future generations to come.
TFA envisions that it would be the place where a young child could learn music and dance from teachers who understood the true source of creativity and inspiration. All children can learn at the Temple of Fine Arts without the burden of costly fees. Subjects taught include the Bharata Natyam, Odissi dances, tabla, mridangam, sitar, flute, vocals, Tamil and the Bala Vihar.
Shalny, 26, a student from the TFA told CJMY that she has been learning and practicing the dance for about a year. Despite the tiredness after her work, she is happy to be part of the team to preserve the culture.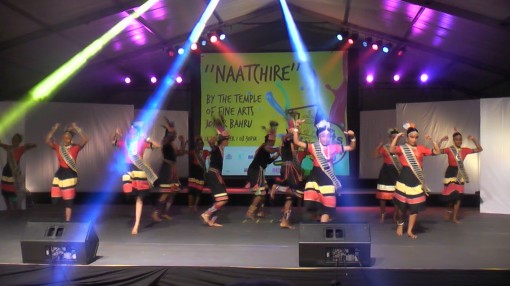 The tenth JB Arts Festival started on September 6, 2013 and will end on October 5, 2013, featuring more than seventy live performances, eight interactive workshops, three competitive events and many other activities.
The Iskandar Regional Development Authority (IRDA) and Johor Bahru Member of Parliament office and JSPA is jointly organising this year's event.