Taman Permata residents: Attend the dialogue to solve our problems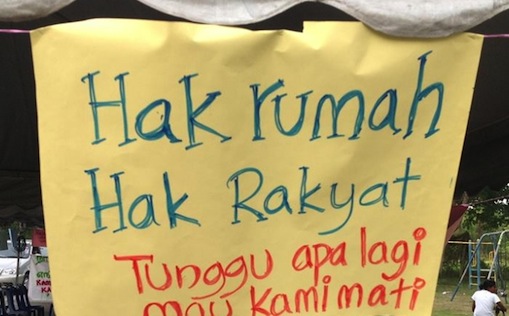 The residents of Taman Permata, Dengkil has sent an invitation to request Prime Minister's Office, Housing and Local Authorities Ministry and Selangor state government, to participate in a dialogue at Taman Permata, this September 28.
According to the residents representative T Manoharan, they have also sent the same invite to Selangor Menteri Besar, Sepang MP, and State Assemblyperson for Dengkil, to to participate in the dialogue session at Taman Permata.
The residents association chairperson R Ramadass said that by having such dialogue session, they would be able to get the solution.
The residents submitted a memorandum to the Prime Minister's Department, here today.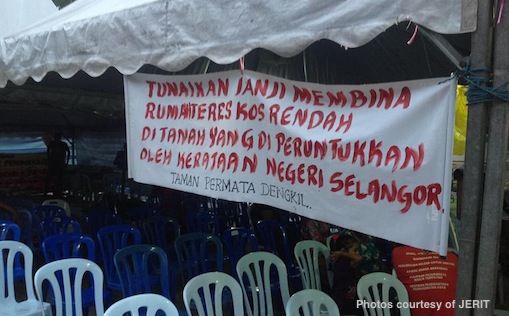 The Taman Permata Dengkil residents have been living in the makeshift tents for the past 100 days, after Public Works Institute of Malaysia (Ikram) declared their houses are unsafe due to  cracks on the walls of many units, broken drains and unstable foundations.
The flats consist of five blocks and with 400 families living in it.
The residents were former plantation workers from four different estates, Prang Besar, Sedgeley, Medengley and Galloway, were relocated to flats unit in Taman Permata 14 years ago, to develop Putrajaya.
"Now it's raining season. We are having a tough time living in tents," said Ramadass.