McDonald's: Our food is halal
After the recent cockroach egg in Samurai burger commotion, McDonald's has once again come under scrutiny after claims that the restaurant chain apparently using porcine material in their sauce
The ingredient is known as 'LM 10' and has said to contain traces of pork fat.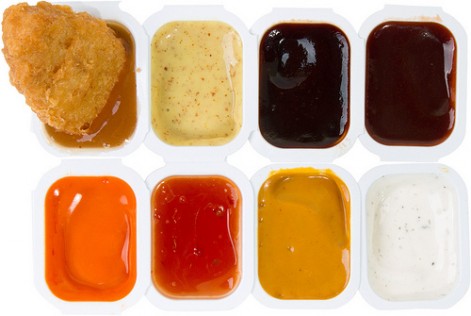 Due to the severity of the issue, Mc Donald's have since released an official statement denying these allegations.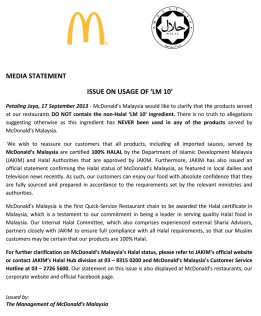 In the statement, McDonald's stressed that it has been the first Quick Serving restaurant in Malaysia to obtain a 'Halal' certification from Department of Islamic Development Malaysia (JAKIM).
Similar cases have surfaced this year in other countries like South Africa where messages were circulated that 'LM10' are used in the McDonalds mayonnaise. The message however, was denied by The Muslim Judicial Council Halal Trust (MJCHT) of South Africa and by other local halal bodies and McDonalds.
Utusan Malaysia reported that the JAKIM's Halal Hub Director Hakimah Yusoff said that the fast food outlet is committed to abide by the rules set by them.
"This issue is not supposed crop up again, as the denial has been issued before," she said today.
For those who still feel unsafe to consume any of McDonald's products and need more clarification regarding this matter, you can:
Refer to JAKIM's official website
Contact JAKIM's Halal  Hub  division at 03 – 8315 0200 or;
Contact Mc Donald's Malaysia's Customer Service at 03 – 2726 5600