Sunway University student wins ATV Miss Asia Pageant Malaysia 2013 title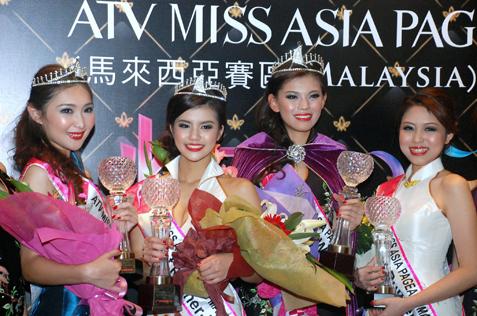 19-year-old Geena Yew who is pursuing her American Degree Transfer Program (ADTP) with SunwayUniversity was chosen as the winner of ATV Miss Asia Pageant Malaysia 2013 at the grand finals held at JW Marriot Hotel, Kuala Lumpur on Sept 19, 2013.
Yew from Subang Jaya, Selangor was crowned by last year's winner Charlie Lai.
She received  prizes worth RM30,000 which included RM10,000 cash, a 1-year contract with Amelia Productions and sponsored gifts.
Yew, who also clinched the Miss Body Beautiful subsidiary title, will now represent Malaysia at the ATV Miss Asia Pageant International grand finals in Hong Kong on December.
At 172 cm (5 ft 7.7 in), Yew was the tallest among the 13 finalists who paraded in casual outfits, swimsuit and cheongsam dress and confidently answered the questions during their Q&A.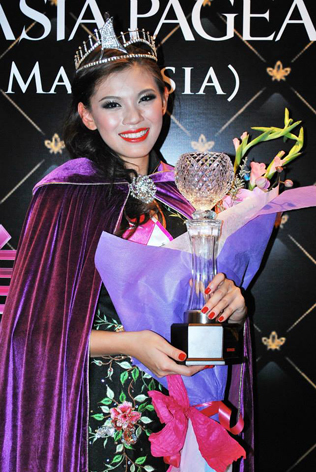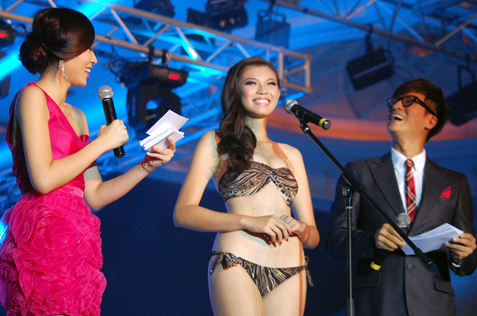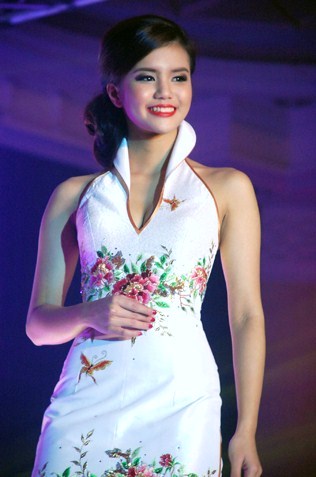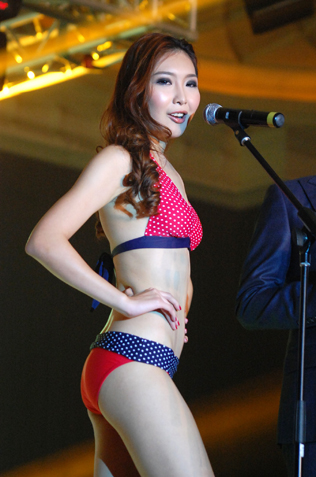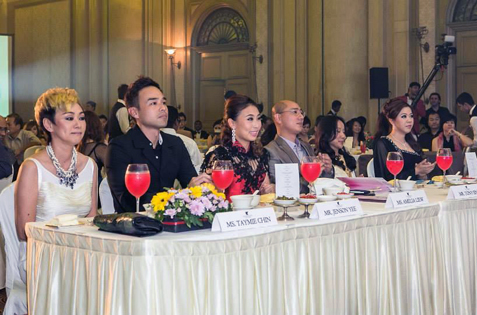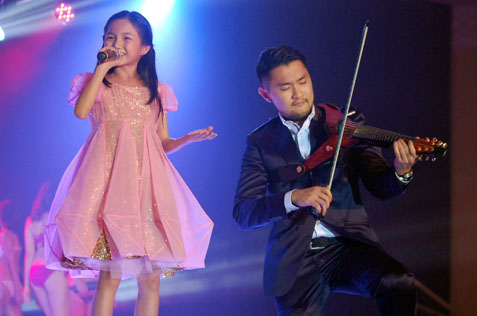 The talent showcase featured performances from the best five talented contestants.
Hosting the show with lively interaction were celebrity emcees and artistes Arlene Liang from New York and Gilbert Lam from Hong Kong.
First runner-up was Sharon Kow, 20, while Chloe Gan, 24, was named the second runner-up. Crystal Koh, 19, was third runner-up.
As first runner-up, Kow, a second-year business diploma student at Taylor's University Lakeside Campus, Subang Jaya gets a second chance to win the crown of ATV Miss Asia Pageant.
She will leave for Hong Kong next month to represent Malaysia in the ATV Miss Asia Greater China region finals which also functions as the semi-finals of ATV Miss Asia Pageant.
"I feel I am one blessed girl to finish first runner-up," said Kow who also clinched Best Catwalk subsidiary title .
"This is the best platform to start my journey to international level and I am proud that I can represent Malaysia to Hong Kong on October.
"I know that I am not the tallest among the contestants but I have the confidence and I know that people can see Sharon Kow shines when she is on stage."
The Top 10 finalists selected out of 20 contestants from several regions including Malaysia will join the national pageant winners from Asian countries at the ATV Miss Asia Pageant International grand finals.
Malaysia's famous young singing sensation 10-year-old Crystal Lee and electric violinist Dennis Lau entertained and serenaded the audience with their amazing performances.
ATV Miss Asia Pageant Malaysia franchise holder and organizer Amelia Liew and Asia Television Limited production associate vice president Tony Sin were among the six pageant judges.
The ATV Miss Asia Pageant Malaysia 2013 was presented by Elken. Among the sponsors were  Air Asia (official airlines), KL Hop-On Hop-Off City Tour (official transport), Best Western Premier Dua Sentral (official hotel), JW Marriot (official venue) and Kam Lun Tai (official mooncake).
ATV Miss Asia Pageant Malaysia 2013 Winners List
Winner – Geena Yew, 19,
1st Runner-Up – Sharon Kow, 20
2nd Runner-Up – Chloe Gan, 24
3rd Runner-Up – Cystal Koh, 19
Subsidiary Titles
Miss Body Beautiful – Geena Yew, 19
Miss Elegant – Chloe Gan, 24
Miss Photogenic – Pauline Koo, 22
Miss Fitness – Chloe Gan, 24
Most Beautiful Hands – Vivian Ong, 21
Miss Perfect Body – Chloe Gan, 24
Best Catwalk – Sharon Kow, 20
Miss Congeniality – Agnes Yap, 19
Miss Healthy Skin – Cystak Koh, 19
Miss Popularity – Pauline Koo, 22
Best Talent – Amelia Gan, 21
Most Punctual – Pauline Koo, 22