24 semi-finalists for Miss Wilayah Kebaya 2013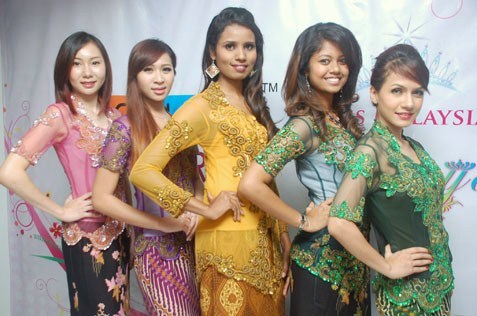 The press conference to officially introduce the top 24 semi-finalists of Miss Wilayah Kebaya 2013 was held at UFun Centre in Mid Valley City, Kuala Lumpur on Sept 30.
They will compete for the 18 grand finals spots that are at stake in semi-final of Miss Wilayah Kebaya 2013 pageant to be held on Oct 5 at Dataran Underground, beneath Dataran Merdeka, Kuala Lumpur.
The grand finals will be held at Concorde Hotel, Kuala Lumpur on Oct 18.
"These young and beautiful ladies were selected for the semi-final out of some 100 who applied and went through the audition," said Miss Malaysia Kebaya (MKK) founder and president Jason Hee.
Hee said the audition started in August and successful contestants would attend training workshops on various activities such as grooming, catwalking, public speaking and making public appearances for sponsors.
Present at the press conference were 12 of the semi-finalists as well as MKK presenter UFun Store CEO Neo Ong, founder Bright Lee and co-founder Dato' Dr Warren Eu, sponsors, partners and supporters.
Also present were beauty queens of Miss Malaysia Kebaya 2012 Jean Lee, Miss Tourism Queen Asia Malaysia and Miss India Malaysia 2012 Sharmisttha Yoogan, Miss Malaysia Earth 2012 Deviyah Daranee and Miss KL Chinatown 2013 first runner-up Jasmine Soo.
Hee added "This beauty pageant is something very special as compared to other beauty pageants because it is anchored on our concept of education, culture and tourism".
"We educate and inspire young girls by providing them a good platform to pursue their interest and passion and to promote Malaysian culture and tourism.
"We have spent over RM2 million since 2011 in producing MMK pageant successfully with our own investment and strong public support.
Hee thanked presenter UFun Store, an online shopping market brand, as well as sponsors, partners and friends for the support given to MMK project.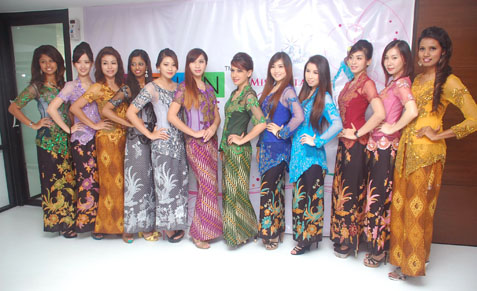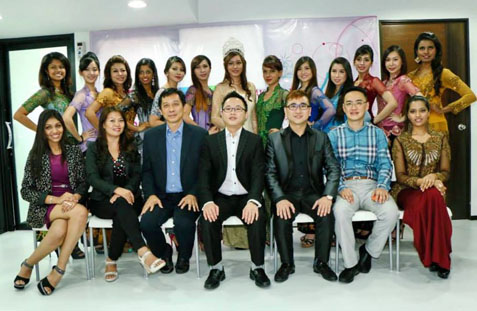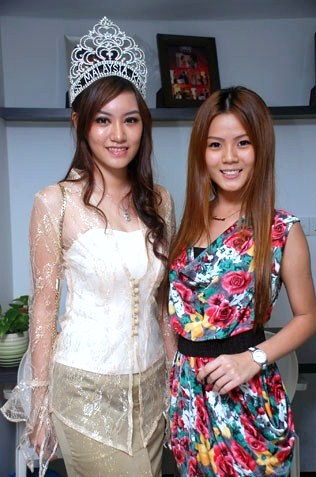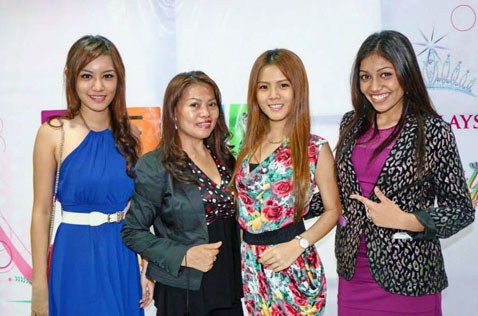 Miss Wilayah Kebaya is the second stop of the state-level competition and the winners from the other states will qualify for the national level Miss Malaysia Kebaya pageant to be held at year-end.
MMK receives support and endorsement from the Ministry of Tourism and Culture for organising the pageant and helping to preserve and promote the unique Kebaya as the country's national heritage at the global level.
"We will go international next year with Miss Kebaya World Pageant in conjunction with Visit Malaysia Year 2014. In fact, Miss Kebaya World has already been endorsed by the Ministry of Tourism and Culture," added Hee.
The grand final and gala dinner show for Miss Wilayah Kebaya 2013 on Oct 18 would be held in conjunction with UFun Merchant training.
The price per corporate table package for 10 pax is RM10,000 (VVIP Diamond), RM5,000 (Platinum) and RM2,500 (Gold).
Those who want reservation and enquiry are requested to contact 012-9006486 (Jason Hee).
UFun Store operates a global internet shopping online business using the new 020 and M2M business model strategy.
UFun Store CEO Neo Ong said they are also interested in activities which have significant meaning for societies.
"We can see that this competition aims to inspire young women in Malaysia regardless of race and religion. It has become a social revolution in preserving and promoting kebaya culture and concept all over the world.
"Our target is to make Kebaya become recognised in the international arena and it is also one of the reasons for the joint collaboration between Miss Malaysia Kebaya and UFun Store," said Ong.
Ong added that UFun Store business has achieved rapid growth since the website went up. During the 6-month period, it has successfully opened UFun Centre offices in nine countries, including Indonesia, Thailand, Singapore, Brunei, Vietnam, Cambodia, Hong Kong & Guangzhou (China), Taiwan and Malaysia.
Its future plan is to open more UFun Centres in 50 countries to become the world's largest online shopping market brand.
CJMY, as an official media partner for Miss Wilayah Malaysia 2013, spoke to some of the beauty queen hopefuls, many of whom are university students and graduates.
For Evonne Teo, 24, from Batu Pahat, Johore who is studying for her law degree at ATC College, Kuala Lumpur, she entered the pageant to boost her self confidence she needs.
She said: "My friend was a finalist at the Miss Selangor Kebaya 2013 and she gained from the self-confidence which is taught to all the contestants.
"I never thought I would make it to the semi-final since this is my first foray in a beauty pageant and besides I am new to the industry.
"Of course I am excited and since I am given the chance I will try my best to get selected for the final."
Teo sees the internet social media such as Facebook as one way to promote kebaya to the world by posting pictures of kebaya-clad ladies and viewers can appreciate the beauty of kebaya that draped the bodies perfectly.
Like Evonne Teo, HELP University psychology student Rupini Mahalingam, 21, from Ampang, Selangor said she was very excited she was named a semi-finalist because it was her first time competing in a beauty pageant.
She said: "I have always wanted to enter a beauty pageant so thanks to the encouragement of my cousin sister I entered my very first pageant and I am lucky enough to be in the semi-final.
"I will try my best but whether I win or lose, what is more important is we get to take home the experiences we gained and the knowledge we learned and making lots of new friends that we would cherish."
The tallest among the contestants is 24-year-old Jayanthi Sathivelu who is from Shah Alam, Selangor  at 174 cm (5'8.5").
Jayanthi graduated at age 22 and is working as a medical laboratory technologist for two years now at Institute for Medical Research (IMR).
A highly ambitious person,  she is studying part-time for her Bachelor Degree in Biology at Universiti Sains Malaysia (USM).
This is her second pageant after she finished as a finalist at the Miss India Malaysia 2013 pageant.
She said: "I hope by joining Miss Wilayah Kebaya, I can become a good role model for young girls who are working or studying to explore more into beauty pageants.
"They can learn and improve themselves because the pageants teach a lot of good things from self-confidence, dress sense, the way we walk to the way we talk and smile.
"So for young ladies, joining the pageants is one of the best things they can do."
Jayanthi said she did not foresee any problem for students or working girls who entered beauty pageants because they can juggle between study or work and pageant.
"Once they have the interest and the patience, it is not a big issue at all.
Her motto in life is: "Do not give any reason. Try to find the solution. Do not try to find the reason."
For freelance dancer and model Nasha Zaidi, 26, from Bandar Sunway, Petaling Jaya, she is no novice to beauty pageants.
This is her third beauty pageant having won the Miss Charming subsidiary title in Race Queen 2013 and was second runner-up in Miss JI Club Queen 2013.
She said: "I enjoy participating in pageants because I can learn a lot of new things and from the whole experience gained I have become more confident and a better person.
Born in Bintulu, Sarawak, Nasha is of mixed parentage, her father is Sarawak Malay and her mother is Chinese.
Like Jayanthi, she is also studying part-time for her ACCA.
Nasha said the kebaya showed a woman's curves and the feminine yet sexy look as compared to other traditional clothes like baju kurung.
"Everyone hopes to win but that's not the main purpose because there are many things we learn along the way and get the experience," added Nasha.
For Seremban girl Cyma Aziz, 25, an event executive, she said the Miss Malaysia Kebaya pageant is an awesome platform because it is more cultural and she gets to learn the origin of the kebaya.
"The kebaya is so feminine and sexy but in its own way. It is not the overly sexy where your vital assets are exposed but sexy in a very polite and subtle way.
Cyma is also of mixed parentage – her father is Iraqi and mother is Romanian. She made it to the Top 5 finalist in the Race Queen 2013 pageant.
On how she can help to promote Kebaya, she said, "I actually wear it to wedding functions and parties. So instead of wearing a dress, I wear a kebaya. It is glamorous in itself and sexy in its polite way."