IACT College students raise money for Second Chance animal shelter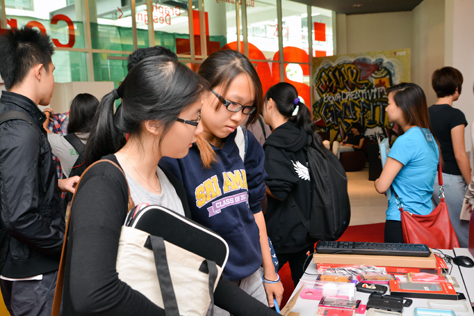 Students of IACT College in Petaling Jaya held a charity garage sale to raise funds for animal shelter Second Chance at IACT Gallery in Jaya One, Petaling Jaya recently.
The event was a success with the students collected over RM2,000 from sales of goods contributed by the students themselves and donations from the generous public.
The proceeds from the garage sale will go towards the cost of building a new shelter for the animals.
On sale to visitors were items like clothing, books, knick-knacks and freshly-prepared food.
"By organising this event, we hope to raise awareness of Second Chance, and in turn, increase the number of volunteers and donations for the shelter," said IACT College student representative Muhammad Syafeeque.
Muhammad said when students from IACT College's PR Event and Management class heard that Second Chance was facing financial strain and manpower shortage, they were moved to help the stray animals.
"We decided to adopt Second Chance as a worthy cause for our final year project after getting overwhelming support from all our classmates," added Muhammad.
Muhammad said they helped to raise awareness for the organisation and the charity garage sale by reaching out to college community as well as the tenants of Jaya One through various means.
The students went from classroom to classroom to present talks on Second Chance's efforts in providing shelter for stray animals and persuaded students to contribute to the donation jar.
Posters and flyers designed by the students were put up around Jaya One premises to draw attention to the charity garage sale.
The students also produced a video of the event for Second Chance, which will be used to further promote the efforts of the organization to the general public.
Second Chance volunteer Ivy Leong Ai Wee said there was an urgent need to finish building the new shelter in order to accommodate the growing number of dogs that were rescued.
"We depend solely on financial support from the generous public and volunteers to help the shelter run efficiently," Leong said.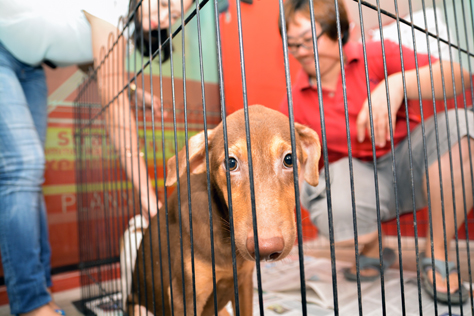 Second Chance is an animal shelter located outside the Chap Fook Teng Temple off Jalan Klang Lama, Kuala Lumpur.
It is run by volunteers. Currently it has only four part-time volunteers and looking after more than 100 dogs in the shelter.
Since its set up in 2009 under the name Paws Mission, it has successfully rehomed 250 dogs in addition to improving animal welfare, including vaccination and neuterisation of strays as well as education on proper pet care.