Taman Paramount residents foster ties with Deepavali tea party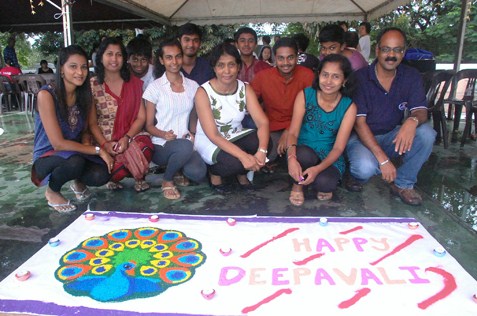 Some 200 residents of Section 20 Taman Paramount in Petaling Jaya came together despite the drizzle to celebrate the Deepavali Tea Party held at the outdoor basketball court in Jalan 20/19 at Taman Aman recreational park on Oct 27, 2013.
The event was organised by the Rukun Tetangga (RT) Seksyen 20A Taman Paramount as part of its continuous effort to foster better relationship among neighbours in conjunction with Deepavali celebration on Nov 2.
RT Section 20A Taman Paramount chairman Kong Poh Heon said the attendance of residents of all races at the event showed the strong spirit of harmony, goodwill, peace and unity prevailed among the community.
"This kind of event enables the residents to mingle and get to know each other closer in the spirit of unity and good neighbourliness.
"We hope to hold more such event on festive seasons," said Kong who wished everyone Happy Deepavali.
At the entrance to the venue was a colourful and decorative Kolam created by the residents to welcome guests to the event.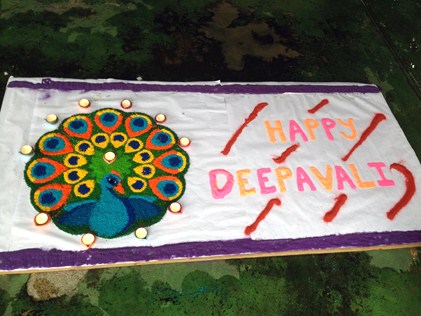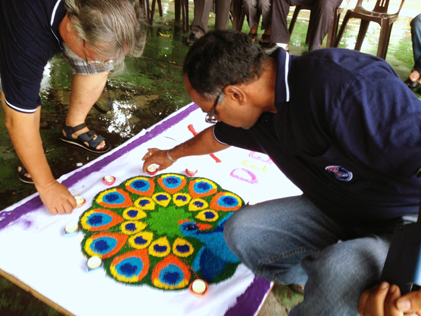 Jeyaseelen congratulated the RT Seksyen 20A Taman Paramount committee members for the inaugural Deepavali festive event which he said will help to strengthen the bonds of friendships and racial harmony in the neighbourhood.
He said he was grateful for everyone who showed up despite the rain.
"Do mingle around, get to know your neighbours better, enjoy the food and lastly Happy Deepavali to all of you," said Jeyaseelen.
Guests were treated to traditional Indian delicacies such as putu mayam, vada, curry dhal, mutton curry and murukku.
There were also other varieties of food and beverages such as curry puff, fried noodles, chicken curry, fruits, coffee and tea.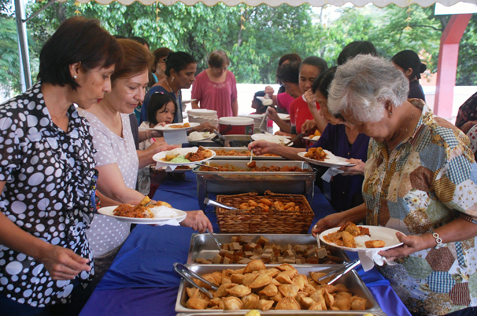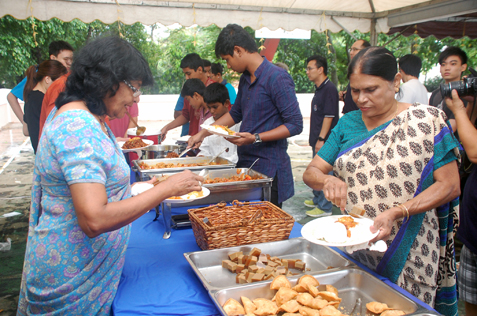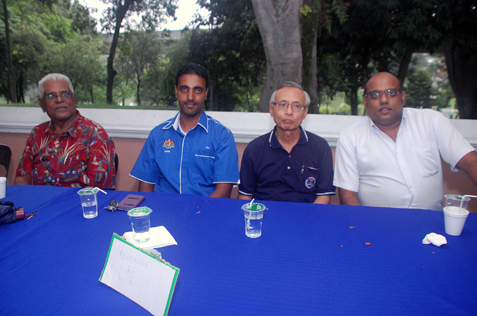 Among the guests were Petaling Jaya City Council (MBPJ) councillor Jeyaseelen Anthony and Petaling district assistant unity officer Shaik Zaiful Nizam Bin Shaik Mansoor.
Also invited were representatives of RT and RA (residents association) from the neighbourhoods including RT Seksyen 21 SEA Park deputy chairman Cliff Yin, Section 21 SEA Park RA committee Susan Chan, RT Seksyen 22 chairman G. Rajendran, Taman Paramount RA sub-committee security head Harry Oh and representatives from RT SS2B and Friends of Taman Aman.
After the hearty meal, the children were entertained with games and activities with prizes to be won while the adults enjoyed themselves during the karaoke session.