Counsellor launches debut book about her experiences as medical social worker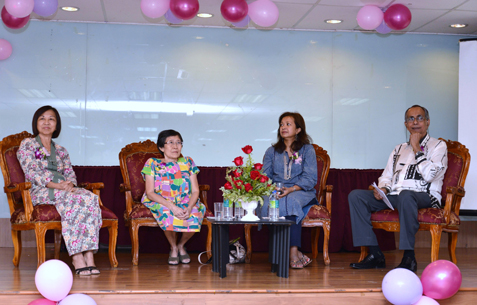 Barbara Yen Yoke Wah, 69, a retired long-time medical social worker has written a book entitled "Moment2Moment: Breathless in Kuala Lumpur," which documented her experiences as a medical social worker while working at University Malaya Medical Centre (UMMC), Petaling Jaya for 25 years from 1975 until she retired in 2001.
The 180-page book priced at RM20.00 was officially launched by former Malaysian AIDS Council president and human rights activist Datin Paduka Marina Mahathir at Malaysian Association for the Blind (MAB) in Brickfields, Kuala Lumpur on Sept 29, 2013.
Yen from Masjid Tanah in Malacca but has been staying in Petaling Jaya since 1982, said her debut book took her about two years to complete.
After her retirement in 2001, Yen volunteered work which she enjoys till today as a counsellor and coordinates the counselling course for a non-profit non-governmental organization (NGO) in Section 19, Petaling Jaya.
"I share my stories about the experiences that I had in dealing with people at UMMC where I worked during the counselling session with my students.
"For many years I shared the stories with my students, present and past. Then one day the thought of 'what if I am not around anymore' struck on me.
"Surely these stories will die off so I said to myself I had better document it so that all future students and social workers can use it for academics and references," said Yen to Citizen Journalists Malaysia (CJMY).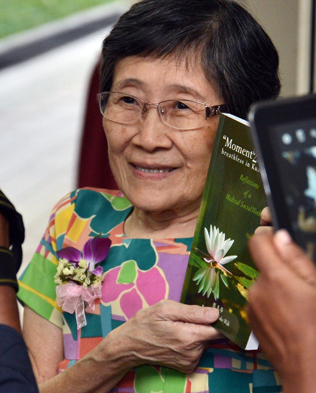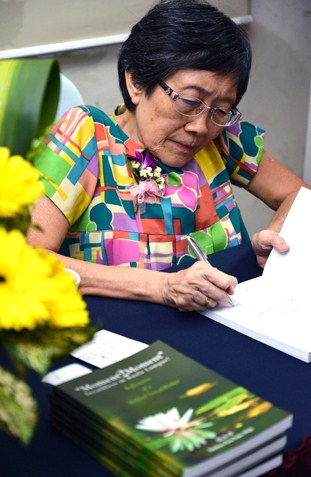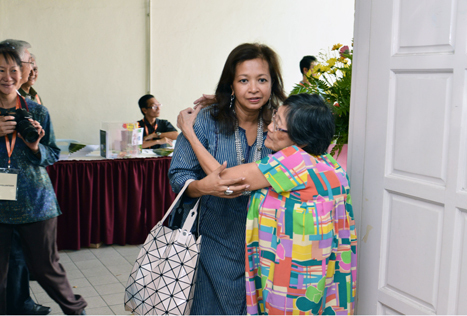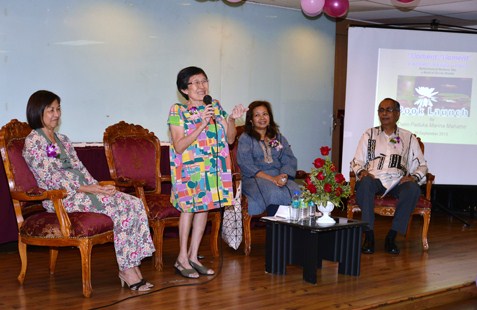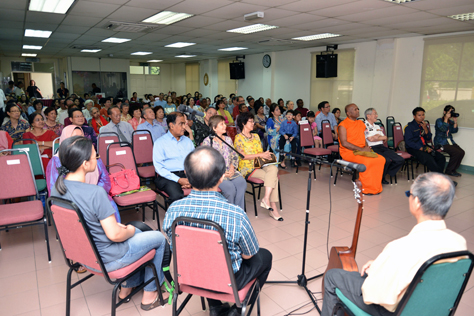 During her career as a medical social worker at UMMC, she worked in various clinical departments including the psychiatry ward and children's ward where she had faced many incidents that occurred during the course of her work.
Yen said no one in medical social work had written down their experiences either in Malaysia or Singapore so it was timely for her to do so now.
She hope the book will be a source of guidance and inspiration to students, counsellors, medical social workers, health-care workers, staff and volunteers in NGOs and anyone who is interested.
In her book, she said she also highlighted the good values such as gratitude, respect, honesty, generosity, love and forgiveness which most parents want to pass on to their children but do not have many opportunities to do so due to their busy work schedules.
Yen who has a degree in social work from National University of Singapore (NUS) said there was a lot of misconception and misunderstanding about social work.
"People think these social workers are not trained, unpaid and doing volunteer work.
"We tell job seekers who apply for the job that they need a university degree," she said.
Yen advised those who aspired to be a social worker that they must like people first and want to help people alleviate their sufferings.
She was awarded the Pingat Jasa Kebaktian (PJK) or Meritorious Service Award in 2012 by the Sultan of Selangor for her contributions to public service.
When asked on her next book, Yen who has recently started her own blog (moment2moment.weebly.com) said she is writing on her second book aptly titled "Moment2Moment: One foot loose in the World" which revolve around her journeys to various places including Sabah and Sarawak and foreign countries such as Australia, Denmark, Canada, USA and China where she attended various social work conferences.