Golfers light up the 6th Pan Borneo Senior Amateur Golf Championship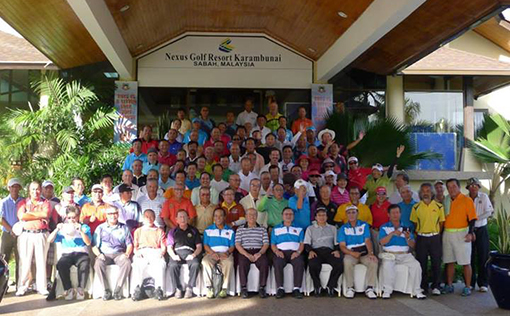 Some of the best amateur golfers took part at the 6th Pan Borneo Senior Amateur Golf Championship which was held on 
6th – 7th November 2013
 at Nexus Karambunai, Kota Kinabalu. The 2 days annual event was organised by the Senior Golfers Association of Sabah. Three teams participated in the championship which had representation from the Sarawak team, Sabah team and also a team from the neighboring country Brunei Darulsalam.
107 golfers participated in the event which comprised of 98 men and 9 lady golfers teeing off on the first day of the tournament with prizes to be won from a total of five categories.Golfers were feted with the welcoming dinner hosted and sponsored by the Lembaga Pelancongan Sabah
.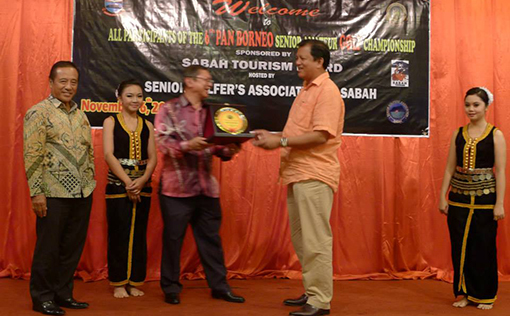 In the final round, the winning team for gross event was Brunei Darusalam while the host Sabah team won the nett event. Special novelty prizes for Most Senior lady golfer was won by 77 year old Datin T. E Lim while 80 year old Andrew  Teng won the Men Section.The Pan-Borneo Senior Golf Amateur tournament is a yearly event and Brunei Darulsalam will have the honor of hosting this championship next year in 2014.