Miss Saree Malaysia 2013 pageant embraces girls of all races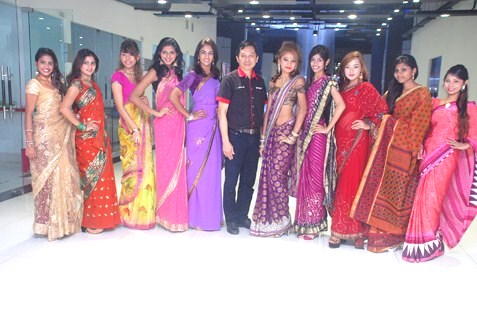 Miss Malaysia Kebaya (MMK) organisation officially kicked off the Miss Saree Malaysia 2013 pageant and introduced the contestants to the public and media at a press conference at Dataran Underground, Merdeka Square in Kuala Lumpur on Nov 13. 2013.
Present were 13 contestants of the three major races including Malay, Chinese, Indian, and also from Sabah and Sarawak.
When their names were called, each of the contestants, their bodies draped around with colourful saree, took turns to present themselves on the stage.
"Miss Saree Malaysia pageant is unique in that we truly embrace girls of all races.
"Our concept is 1Malaysia and contestants from all the different ethnic groups  wear the traditional Indian saree to showcase Malaysia's rich cultural heritage," MMK founder and president Jason Hee said, adding that it promotes unity among contestants.
Miss Saree Malaysia is one of subsidiary pageants of Miss Malaysia Kebaya organization. The others are Miss Kebaya Malaysia, Miss Chipao (cheongsam) Malaysia and Miss Borneo Kebaya.
The Miss Saree Malaysia pageant is open to single ladies aged between 17 – 30, with minimum height of 160cm and above.
"Anybody can join the pageant as long as they are Malaysian."
Jason also announced that next year Miss Saree International pageant will be open to all nationalities in Malaysia.
He said response to the inaugural Miss Saree Malaysia 2013 pageant has been good so far.
"We have received over 50 applicants and we are really impressed with the quality of all the applicants.
"Only 15 ladies would be selected to compete for the finals and they will be involved in various training and activities that will lead up to the grand finale on Nov 30," said Jason.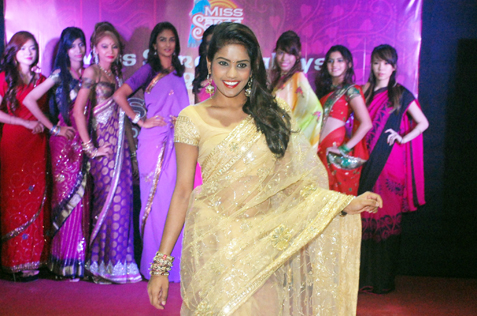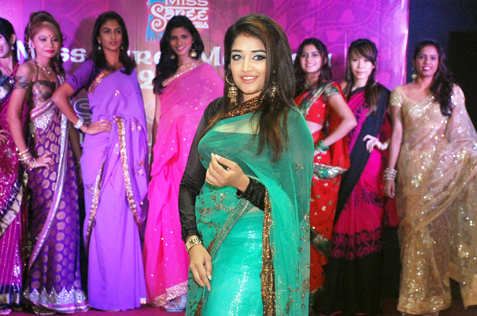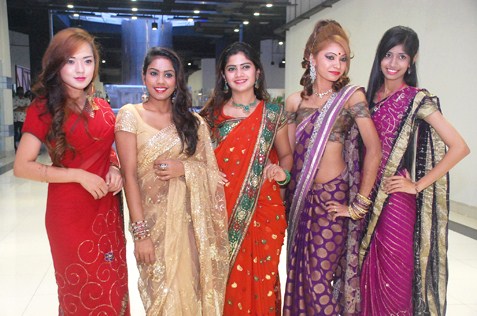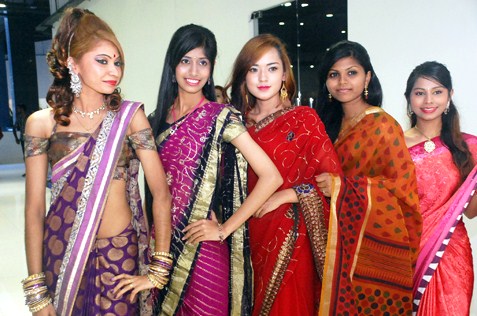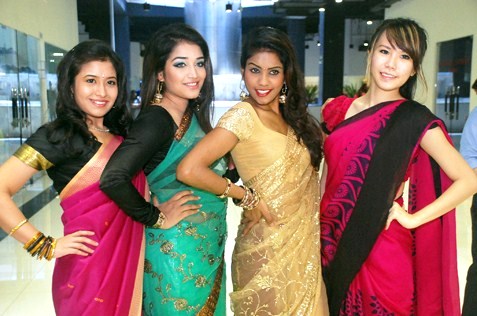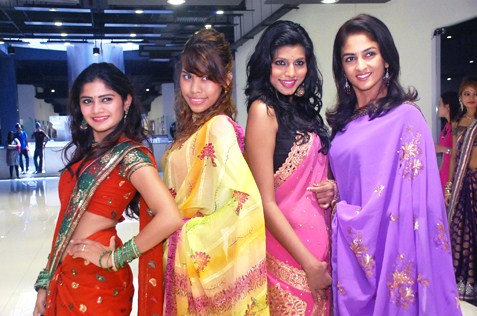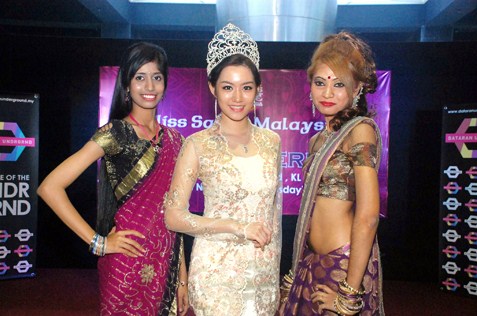 Also present at the event were reigning Miss Malaysia Kebaya 2012/2013 queen Jean Lee, sponsors, event partners, friends and supporters.
Jean Lee said she has learned a lot and is thankful to MMK and Jason Hee for the confidence and experience the pageant has given her.
She advised the girls competing in the pageant to work hard and to do their best to achieve their goals.
Among the contestants were 18-year-old free-lance model Davina Naidu from Ipoh. She said she came to participate for the experience and to make new friends.
Davina had finished her SPM last year and planned to pursue a degree in mass communication. Her height at 176cm (5 feet 9 inches) may give her an advantage over the other contestants.
Another freelance model Carmen Ma, 22, from Kuala Lumpur said it was her first time wearing a saree in a pageant and she liked it because it made her look curvy and sexy.
First time contestant and young entrepreneur Shanice Heng Si Ming, 21, who was born an Eurasian with an Italian dad and a Malaysian Chinese mum hoped to gain experience another culture.
"I am excited to wear the saree and become a part of the rich Indian heritage," she said.
For Nurul Huda, a pageant finalist of i-remaja magazine, she had previously donned saree in a Saree Fashion Show at JW Marriot hotel.
"Women look very pretty in any traditional outfits," she said.
Jason said he is aware of another party that held a pageant using the same title at a hotel in Kuala Lumpur recently. He said the public will likely be confused with two pageants of the same title.
"We are the origin of Miss Saree Malaysia pageant.
"Our Miss Saree Malaysia Facebook page which was setup in February with more than 100 likes is the evidence," claimed Jason.
He said a Miss Kebaya Malaysia 2012 finalist came to see him to take on the Miss Saree Malaysia project.
"We discussed the project and she was appointed as the national director of Miss Saree Malaysia pageant.
Jason said there were disagreements along the way.
"She left the organisation, trademarked the pageant and carried the pageant on under a different organisation.
"What I see is that the young adults today, they want to do things quickly.
"There is no such thing as doing things fast and easy. All these need proper planning and lots of patience and hardwork. It's not an overnight success."
Jason said he would not be taking up the matter with her.
"There is no point. It's a small industry.
"We have all the evidences – the 100 Miss Saree Malaysia facebook likes, her engagement with the sponsors and contestants and our media partner Rentak Sejuta.
"They are our witnesses to the origin of Miss Saree Malaysia pageant."