Miss Borneo Kebaya 2013 finalists dazzle in indigenous fashion show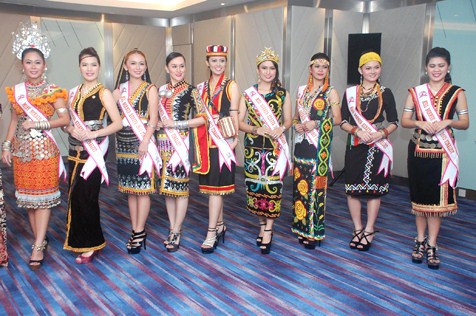 The 18 Miss Borneo Kebaya 2013 finalists from the Borneo states of Sabah and Sarawak arrived in Kuala Lumpur last week ahead of the Miss Borneo Kebaya 2013 pageant grand finale which debut on Nov 22, 2013.
The Borneo beauties dazzled guests with their style and beauty during a fashion show at a Corporate Thank You cocktail party hosted by Armada Hotel for their corporate clients on Nov 20.
Present were Lien Hoe Corporation executive director Allen Cheong, The Armada Petaling Jaya general manager Hoon Tai Chee, Miss Malaysia Kebaya (MMK) founder and president Jason Hee and Miss Borneo Kebaya 2013 national director Joyce Hii.
Armada Hotel, Petaling Jaya is the venue sponsor for the inaugural Miss Borneo Kebaya 2013 pageant.
One after the other, the 18 beauties paraded in the traditional costumes of the indigenous tribes of the Borneo states and the kebaya which received applause from the well-dressed and corporate audience.
After the fashion show, the beautiful ladies were a hit among the guests for photo-taking.
They were all excited for the approaching final.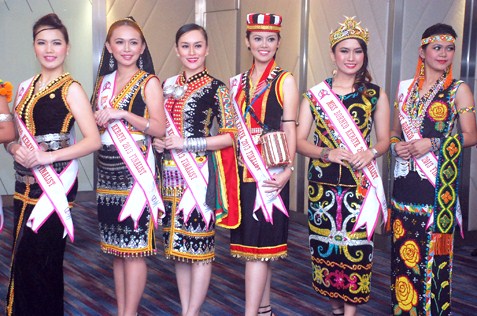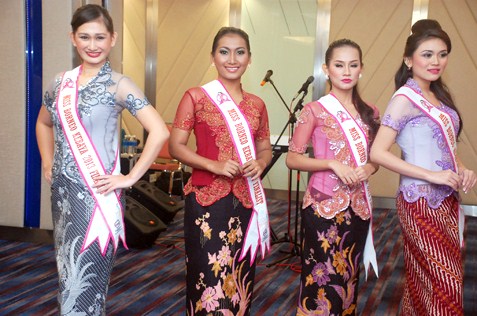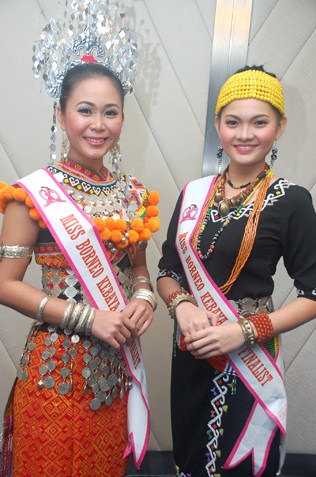 Cherish Supang Matius, 20, an administrative assistant with LHDN (Inland Revenue Board of Malaysia) in Miri, Sarawak said she found out about the pageant from her photographer friend.
Cherish is a Lun Bawang, one of the ethnic Orang Ulu tribes that live in the interior of Sarawak. She said the Lun Bawang tribe mostly live in the highlands of Lawas and Limbang.
This is her second attempt at a pageant as she was placed first runner-up of Ruran Ulung pageant this year.
Cherish said, "I am here to represent the Lun Bawang tribe which is not well known.
"I am grateful for the opportunity to participate in the pageant to create awareness and pride of the cultural beauty and heritage of the Lun Bawang."
Cherish, 162 cm tall, said she is very confident of herself in the final and hope to make it to the top 3.
Another finalist Erlin Christopher, 28, an Iban of mixed Chinese Jawa and Iban Bidayuh parentage from Kuching, said she is well-prepared and confident to win the pageant.
"One must have the confidence to win the crown," she said.
Erlin is a well-seasoned pageant participant having competed in many pageants and won in some of them.
Among the titles Erlin won were Idola Ratu Kebaya 2011 by Utusan Sarawak and Miss Talent Sarawak Innovasi 2010 in which she performed a traditional contemporary dance.
She was also a finalist of Kumang Gawai 2012 pageant for Bahagian Petra Jaya.
Erlin, 163 cm tall, works as a senior association executive at Global 20 Stamstate, a semi-government event management company.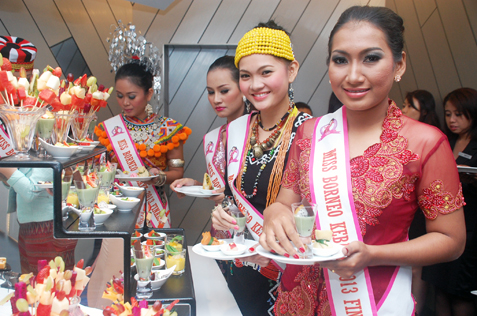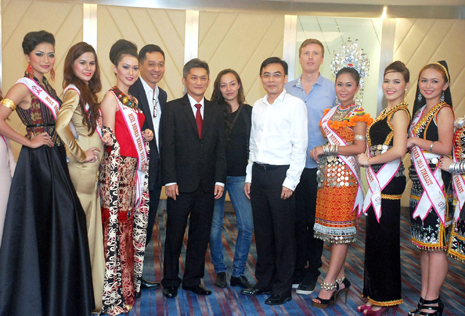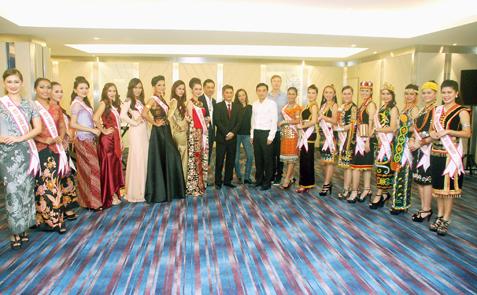 Miss Borneo Kebaya is one of subsidiary pageants of Miss Malaysia Kebaya (MMK) organisation. The others are Miss Kebaya Malaysia, Miss Chipao (Cheongsam) Malaysia and Miss Saree Malaysia.
MMK founder and president Jason Hee said the top three winners of Miss Borneo Kebaya 2013 automatically qualify for the Miss Malaysia Kebaya 2013 grand finale to be held on December 22.