Rescued pups seek "Forever Home" at Christmas adoption drive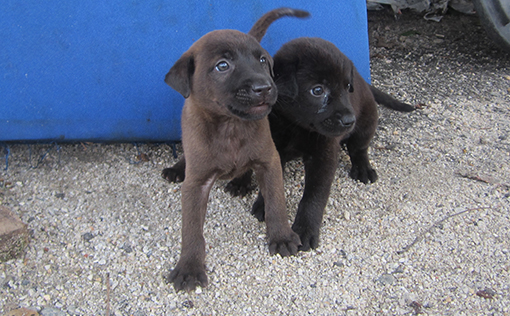 When 70-year-old Aunty Mei saw six new puppies in Gombak hill, she desperately sought help from animal rescue group Second Chance. Aunty Mei has been feeding destitute dogs in the area in the past 20 years, many of them abandoned pets that ended up as strays. Many pups have been killed by snakes or monitor lizards, and a number of the dogs are thin and hungry.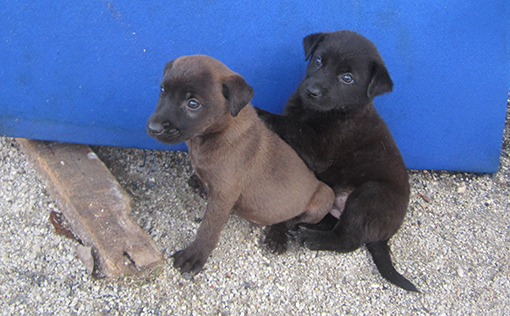 Second Chance volunteers helped her earlier this month to catch four of the pups, At 2 months old, they are healthy and will be up for adoption at Second Chance Christmas campaign entitled "Forever Home." This last adoption drive for the year will be held on 1st December, 2013, at the IOI Mall in Puchong on the 2nd floor corridor next to Digital World from 11 a.m. to 6 p.m.
Second Chance coordinator Tracy Lai said the group is often taxed to the limit by the high number of puppies rescued and also abandoned at the shelter. One of Second Chance's goals is to educate the public on responsible pet ownership, including the need for neutering and vaccination.
"We do not understand why dog owners can dump their dogs just like that, without any conscience.  This Christmas, we hope people will open up their hearts and give these dogs a forever home. A canine companion will stand by you through thick and thin, and bring joy to the family," Lai said.
Apart from Aunty Mei's four pups, the drive will also feature a litter of golden retriever cross puppies, several adults and also young dogs aged around a year old who are alert as watchdogs. All the dogs have been vaccinated and the older ones neutered. Santa's helpers will be there to encourage the public to adopt and save a life, as well as as present Christmas gifts to successful adopters and their dogs.
Second Chance will also be selling merchandise to raise funds for the daily operation of the shelter, which relies on public donations. Set up in 2009, Second Chance now feeds some 300 dogs at its overcrowded shelter. This season, do consider sponsoring a dog for just RM50 a month to help keep the shelter going.
For further details, call Tracy at 016-3323382, Ivy at 019-2937217 or Mr. Leong at 012-2269150. E-mail [email protected] or visit our blog  http://www.pawsmission.com . Donations in kinds such as rice, dog kibbles, canned food, Chrolox and towels are also welcome.