Cheshire Home charity dinner: To the relief of sufferings
by Teresa Yeo and MK Ong
The Johor Cheshire Home at Kampung Ungku Mohsin, Johor Bahru, celebrated its 53rd anniversary with a charity dinner themed "To the relief of sufferings" at the Grand Straits Garden Restaurant on 24 November to lots of scintillating performances by guests and residents, lucky draws and donations from supporters.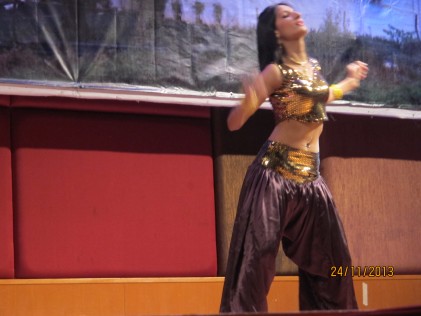 The home was established by the late Sir Leonard Cheshire and it is the oldest Cheshire home in Malaysia after the one in Singapore. The establishment of the home in Johor was initiated by His Highness the late Sultan Ibrahim and Her Highness, the late Sultanah Marcella.
The youngest performer that evening was Ho Yue Wen who is only six years old. She displayed poise and maturity and enraptured the crowd with her vocal skill.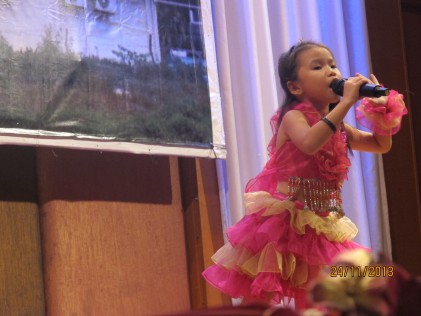 Her mother, Anna Ng, 41 who has been singing for the past 20 years, also sang and mesmerised the audience with her vocal range.
When interviewed by the CJMY reporter, she said that her daughter picked up the singing skill when she accompanies her on her engagements.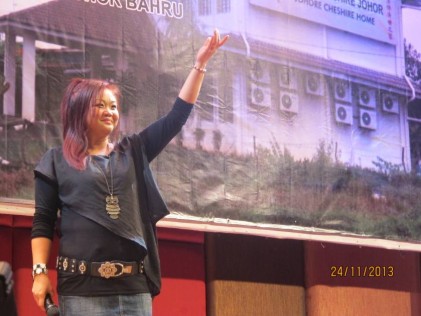 The Johor Cheshire Home president, Dr Ng Ben Chuan, a dentist, hoped that the dinner would be able to raise RM 80,000 for the refurbishment and maintenance of the home which currently houses 38 residents whose ages range from 13-72.
Most are physically disabled and a handful are mentally challenged. The monthly operating cost ranges from RM 30,000 – 35,000.
The CJMY reporter asked about governmental assistance and Dr Ng replied that the federal government gives an annual grant of RM 75,000 and the Johor state government, RM 30,000 which was only for food. Contributions from the public were most welcome not just at the dinner but throughout the year.
One concern mentioned by Dr Ng was the hostel at the back of the main building which is grossly under utilized. Built seven years ago, its rooms which are equipped with air conditioning and TV, are rented out at RM 45 per night.
According to Mr Gurmakh Singh, Organising Chairman of the dinner, 74 tables at RM 1,000 per table, were sold that evening of which six were for their own members and residents.
His greatest challenge was to get performers to perform at the dinner and getting the tables sold.
With donations of RM 31,000 received during the dinner, the gross takings was RM 99,000.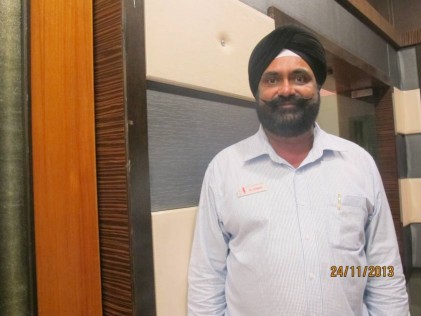 He added that the managerial team comprising of paid and volunteer staff and residents focused on making floor rugs which are sold to visitors.
The visitors were treated to a string of performances presented by the guest performers and the residents.
However, what got the crowd thumping their feet and clapping in unison was the dancing and singing by the residents and the heart-warming thank from the residents at the end of the wonderfully entertaining evening.