Early CNY cheer for elderly folks at Sungai Way Old Folks Home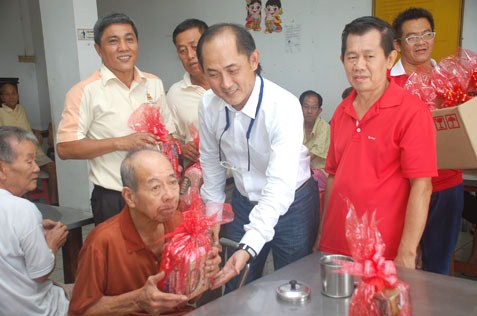 The Chinese New Year which falls on Jan 31 this year may be three weeks away but the elderly folks of Rumah Sejahtera Seri Setia (formerly Sungai Way Old Folks Home) in Sungai Way, Petaling Jaya  are getting an early joy to the Chinese New Year celebrations.
Petaling Jaya City Council (MBPJ) councillor Sean Oon Chong Ling and Jawatankuasa Kemajuan dan Keselamatan Kampung (JKKK) Sungai Way chairman Ding Eow Chai offered festive greetings and presented mini hampers to the old folks at the home.
A total of 43 residents of the home received the mini hampers.
"We can often tell the health of a community by the way we treat our senior citizens and I'm very happy to be part of today's small effort to help them," said Oon, in urging the people not to forget the elders and the less fortunate ones in society.
"We hope the mini hampers would cheer them up."
Oon said he noticed that the home was opened by Tun Abdul Razak who was the deputy prime minister then back in February 1966.
"Despite the age of this home, one can see that the people of Sungai Way has taken care of the place rather well.
"We should give due credit and recognition to the people who has been helping with this home.," said Oon.
The event was organised by ADUN Kampung Tunku Lau Weng San service centre as part of the Mesra Rakyat program and in collaboration with JKKK Sungai Way, in conjunction with the Chinese New Year celebrations.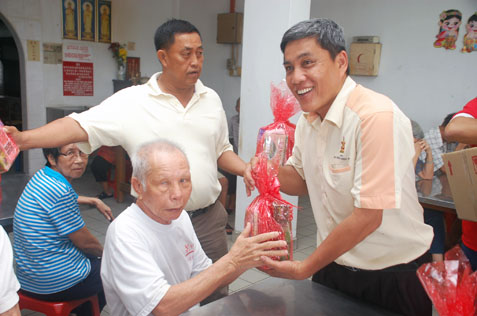 Ding said the event was a yearly affair to bring festive cheer and to show their appreciation to the elders and the less fortunate during the Chinese New Year season .
"We are glad to do our part to reach out to these deserving old folks," he said.
The home was officially opened in 1966 by the then deputy prime minister Tun Abdul Razak. Today it has more than 60 residents aged 60 and above, with the oldest resident Ng Ah Ha, at aged 96, who has been staying there since 1997.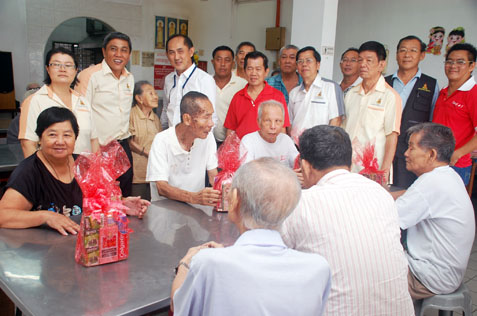 Rumah Sejahtera Seri Setia assistant secretary Tee Yoon Ming said the senior citizens were happy in receiving the goodies.
"We welcome such visits as they help to cheer them up and make them feel loved and cared," he said.
According to Tee, the home's monthly operating expenses is about RM20,000 and much of its funding came from government grants and private donations.
There are seven helpers, including cooks to take care of the home with over 60 residents.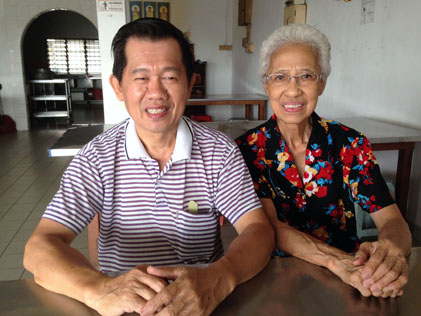 Tee said the government's monthly aid of RM100 for each resident was increased recently. It was hardly enough but the home still managed to survive.
"We hope for more donations from well wishers."
Tee also hoped for doctor volunteers to make regular visits to check on the health of the elderly folks and offer treatment to the ill.