Show of skills at CNY calligraphy contest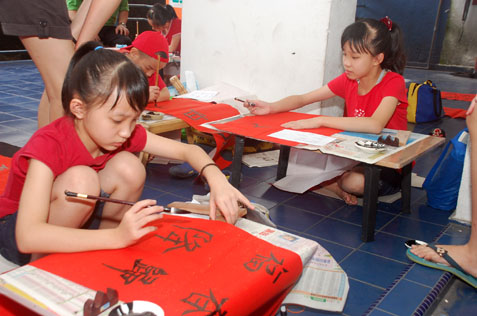 In conjunction with the coming Chinese New Year 2014 on Jan 31, Kampung Tunku Lau Weng San Service Centre in collaboration with Jawatankuasa Kemajuan dan Keselamatan Kampung (JKKK) Sungai Way organised a calligraphy writing competition at Sungai Way Multipurpose Hall on Jan 5.
Over 80 people took part in the annual competition aimed at promoting calligraphy and nurturing continued interest in the calligraphy arts especially among the youth.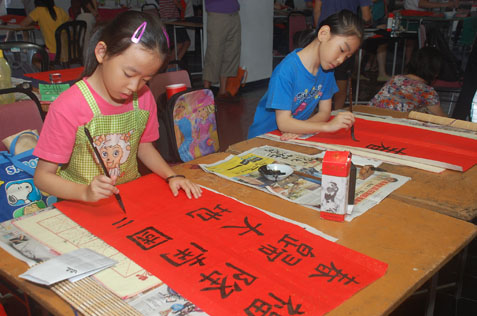 Participants used calligraphy brush dipped in black ink and wrote the strokes of Chinese characters creatively on red papers.
"The objective of this event is to foster community spirit and encourage calligraphy as a healthy hobby for participants of all ages.
"This is the fifth time we are having it here and we are getting better response this year from the younger generation which is what we are targeting," said Petaling Jaya City Council (MBPJ) councillor Sean Oon Chong Ling to Citizen Journalists Malaysia (CJMY).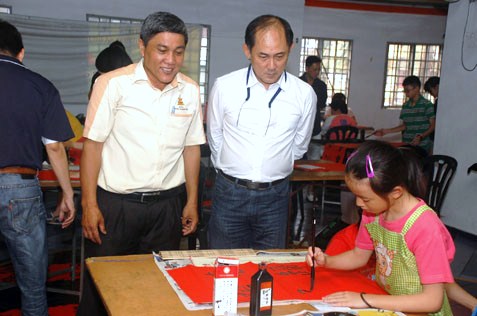 The competition was divided into three categories, Group A (Primary School children), Group B (Secondary School children) and Group C (Open).
Oon said the good response was because of greater awareness this time around and more people came to know about it since it was held annually.
The longer notice period given to participants before the event date helped to avoid last minute entries and to prepare well ahead of time for the competition.
The attractive prizes which were up for grabs this year also attracted more participants this time around.
JKKK Sungai Way chairman Ding Eow Chai said the number of participants were increasing each year and he thanked everyone for their cooperation and continuous support of the competition.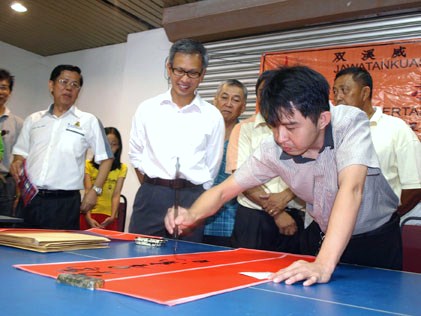 The event was launched by Petaling Jaya Utara MP Tony Pua, who watched a calligraphy demo by calligraphy master Kuay Kok Sin before he left for another function.
Oon presented prizes to all the winners from the three categories.