Utara Coffee House all set for CNY reunion feasts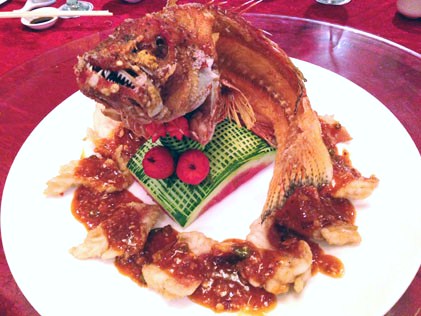 The Chinese New Year celebration is less than three weeks away.
In conjunction with the festive season, Utara Coffee House in Hotel Armada Petaling Jaya is offering an "Oriental Feast" dining promotion available from now till Feb 14, 2013.
Hotel Armada Petaling Jaya marketing and communication assistant manager Johan Nasir said, "We are offering the best Chinese delicacies for our customers to rejoice in the festivity get-together with three dinner set menus and a buffet dinner spread ."

He said customers can choose from three different auspicious "Loh Sang" reunion set dinner menus (minimum table of 10 pax) which are ideal for family reunion or friends and business associates gatherings.
And there is also a choice of reunion buffet dinner for those who want to indulge in buffet which offer a wide spread of traditional Chinese delicacies as well.
The festive dishes are prepared by hotel executive chef Chew Teik Chye,  who has 30 years of culinary experience behind him.
Among the dishes is the must-try Prosperity Treasure Pot which contains a variety of delicacies including prawns, abalones, razor clam, chicken and sea asparagus cooked in a large pot.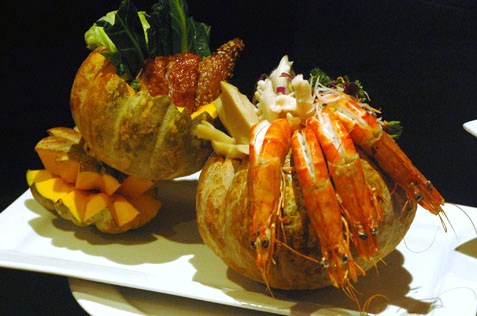 Several of the festive dishes served carry auspicious names and meanings that symbolise good luck, abundance and prosperity which the Chinese believe are a lucky start to the New Year.
The fish, or yu, for example, means "plentiful" or "surplus" and is a symbol of wealth, the sea cucumbers symbolise joy and happiness, prawns symbolise happiness and good fortune, black moss or fatt choy symbolise wealth while the pineapples or wong lai means arrival of good fortune.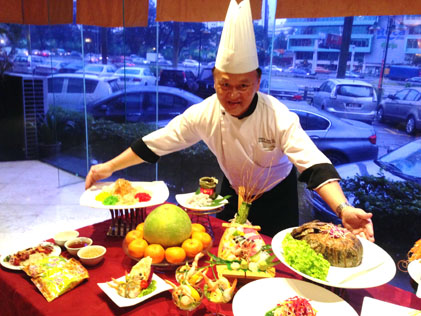 The Chinese New Year Reunion Buffet Dinner is priced at RM70++ per adult, RM49++ for senior citizen and RM35++ per child.
For the Reunion Set Dinner, all the three Loh Sang menu consist of nine courses. The Bliss Abundance Set is priced at RM988++, Hallmark of Achievement Set at RM1,088++ and Abundance of Jade Set at RM1,188++ per table of 10 persons.
In addition, there is also a yee sang dish to kick start for dinner with Prosperity Yee Sang selection from fruity veggies, salmon, butterfish or Hokkaido yee sang. Priced from RM40++ per portion.
Reservations can be made at Tel: 03 7954 6888.
Hotel Armada Petaling Jaya
Lot 6, Lorong Utara C, Section 52
46200 Petaling Jaya
Tel: +603 7954 6888
Website: www.armada.com.my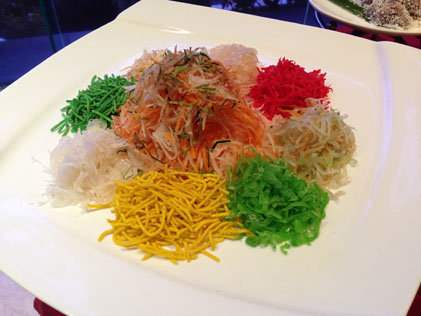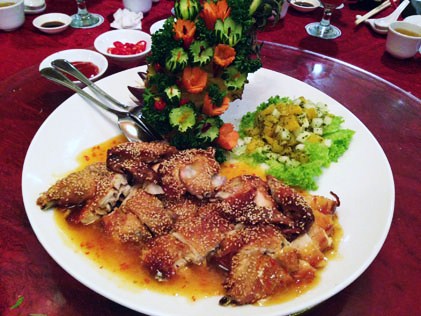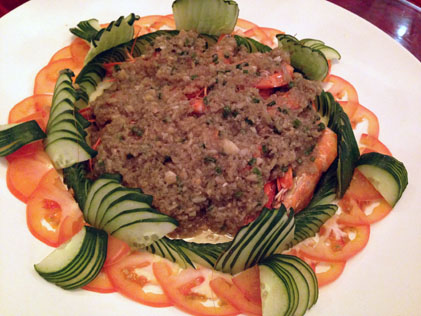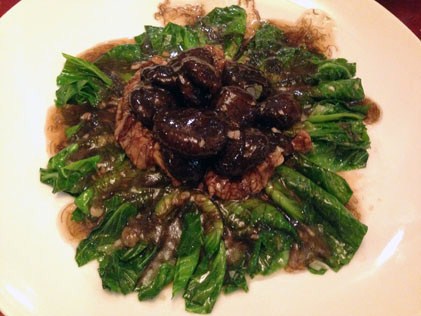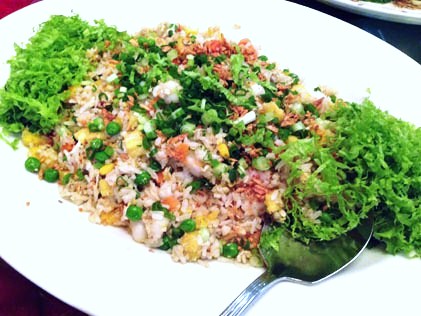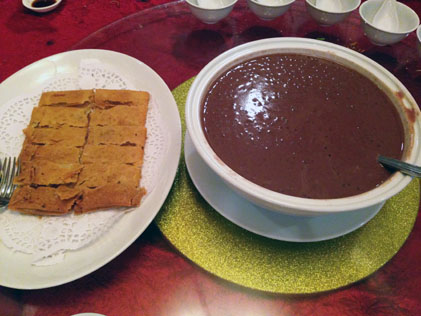 ORIENTAL FEAST PROMOTION
Chinese New Year Reunion Buffet Dinner
Adult at RM70++
Senior Citizen at RM49++
Child at RM35++
Reunion Set Dinner
Bliss Abundance Set at RM988++
Hallmark of Achievement Set at RM1,088++
Abundance of Jade Set at RM1,188++
The Bliss Abundance Set Menu priced at RM988++, consists of Prosperity Yee Sang with Crustacean, Braised Seafood Mentaiko Soup, Pei Pah Chicken in Orange Salsa Sauce, Deep-fried Sea Garoupa in Spicy Sesame Sauce, Steamed Tiger Prawn with Ginger Sauce, Braised Taukan with Mushroom in Black Moss Sauce, Fried Rice with Pineapple, Sweet Red Bean Cream with Snow Sago and Shanghai Pancake.
The Hallmark of Achievement Set Menu priced at RM1088++ consists of Prosperity Yee Sang with Soft Shell Crab and Jelly Fish, Doubled Boil Chicken with Scallop in Ginseng Soup, Roasted Chicken with Barbeque Sauce, Steamed Red Garoupa in Abalone Sauce, Tossed Tiger Prawn with Salted Egg Flakes, Braised Mix Vegetables in Brown Beancurd, Yong Chow Fried Rice "Gui Lin" Style in Lotus Leaf, Sweet Rice Dumpling with Ginko Nut Red Bean Paste and Duet of Fancy Mei Dim.
The Abundance of Jade Set Menu is priced at RM1188++. consists of Prosperity Yee Sang with Salmon, Braised Abalone in Shark Fin Soup, Double Boil Duck Broth Cantonese Style, Steamed Pompret with Abalone Sauce, Two Variety of Prawns, Fatt Choy Braised Mushroom Taukan with Sea Cucumber, Steamed Glutinous Rice in Lotus Leaf, Traditional Sweet Dried Longan Dessert and Admiral Fancy Duet.