Cheongsam beauties to fire up this CNY celebrations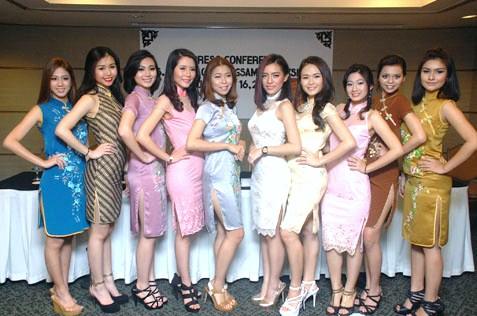 A press conference was held on Jan 16, 2014 at Gallery Room 2, Concorde Hotel Kuala Lumpur announcing the 2014 Miss Chipao Malaysia (MCM) pageant.
Miss Malaysia Kebaya (MMK) organisation founder and president Jason Hee said the Miss Chipao Malaysia pageant, now on its second year, is held to promote understanding and awareness of Chinese culture and tradition in multi-racial Malaysia in conjunction with the Chinese New Year celebrations.
"The pageant is open to all races who wish to learn and gain experience from the trainings and grooming provided," said Hee.
The grand finals will be held at Concorde Hotel Kuala Lumpur on Feb 13 which is the eve of Chap Goh Mey, the last day of the Chinese New Year celebrations.
Ten contestants showed up at the press conference and they were introduced to the guests present who included members of the media, sponsors, event partners and supporters.
The Miss Chipao Malaysia 2014 pageant is open to all single and unmarried Malaysian ladies between the age of 17 and 30 years old with a minimum height of 160 cm.
There will be no bikini category.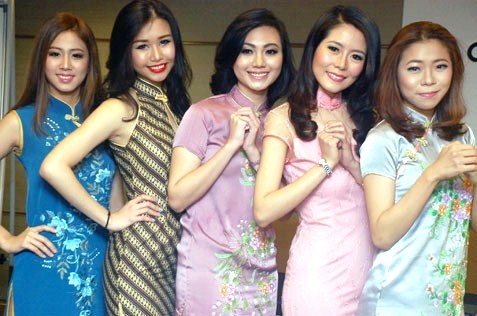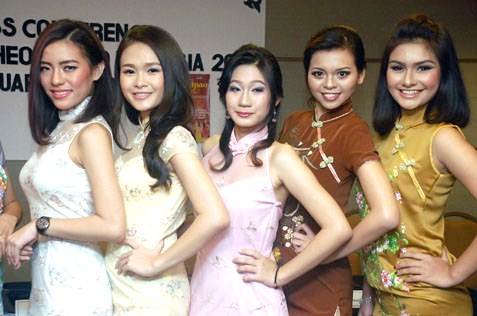 The Miss Chipao Malaysia 2014 pageant is one of MMK's cultural-themed pageant series. The others are Miss Saree Malaysia, Miss Malaysia Kebaya and Miss Borneo Kebaya.
Eighteen-yeat-old Tasha Emily Gerard from Kuala Lumpur who is waiting for her SPM result this March said a relative who recently won a national pageant title has inspired her enough to want to take part in the pageant.
"I hope to learn new experiences and make lots of new friends.
"This is my first pageant and I hope to do well and lucky enough to get selected for the finals as I am getting a lot of inspiration, encouragement and tips," said Tasha, who is of mixed parentage. Her mother is Portuguese while her father is of Indian-Portuguese descent.
Tasha who has relatives of Chinese descent said she has worn the cheongsam before and finds the garment very attractive and comfortable to wear.
Tasha's ambition is to become a lawyer and plans to study for a law degree either at Brickfields Asia College or HELP University.
"I believe in justice and fairness for all and I want to see it done," she said.
On the price hike of essential commodities, she advised consumers to plan ahead and spend their money wisely.
Another hopeful 23-year-old KDU University College mass communication student Jesyka Hiu Yen Min, 23, from Kota Kinabalu, Sabah said she entered the pageant because she wanted to try new things and challenges as these were opportunities to learn and grow.
"I find the cheongsam an elegant and sensual outfit as it shows off the beauty of the curves," said Hiu who hoped to do well to get selected into the final.