Annie continues to creat history in the field of hockey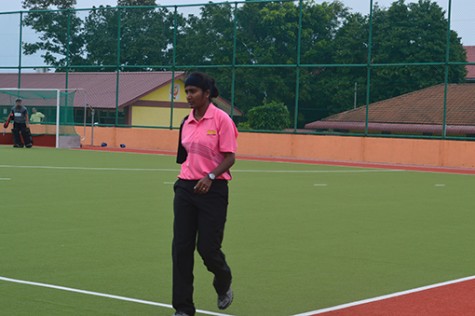 Annie Thomas is making history in the field of hockey umpiring all over Asia and Malaysia as she becomes the first woman to umpire a match in the Malaysian Junior Hockey League (MJHL) on Jan 10 2014.
Annie who hails from Penang started playing hockey for school and later for Penang at the state level. Her passion for hockey motivated her to take up umpiring and became a hockey umpire in Kuala Lumpur. She further her dream and became a International Umpire in 2007.
Her prowess in hockey was so great and soon added another cap to her hockey career by becoming an International Indoor Hockey Umpire in 2009 making her the only Asian Women Indoor Hockey Umpire as well as the only women in Asia to hold the double Indoor and Outdoor Hockey umpire.
In Malaysia she is the first Malaysian umpire to hold the double International Badge. She has umpired in over six countries and in 2013 when she umpired in Portugal she did a fine job so much so that she was upgraded and placed in the promising list.
Annie is also attached to the custom department and when asked by CJMY , she said that she is keen to upgrade the standard of women hockey in Malaysia and will continue to do so as long as she is fit.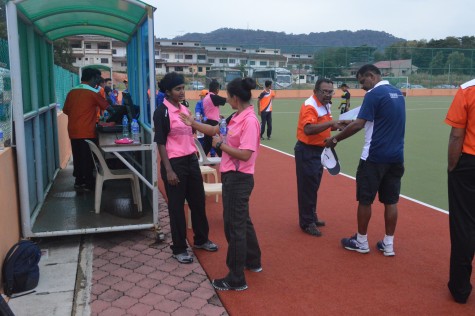 Annie and another international woman umpire Norhafizah umpired the match (MJHL) division 2C match which was played on 18 January 2014 between Johore combined players under PHDK/SSMJ/SMSJ and Sekolah Menangah Tunku Besar, Tampin in which the Tampin boys won by 4 goals to 2.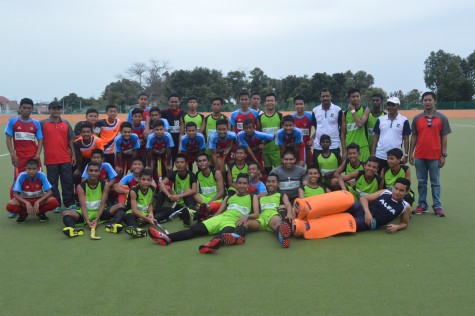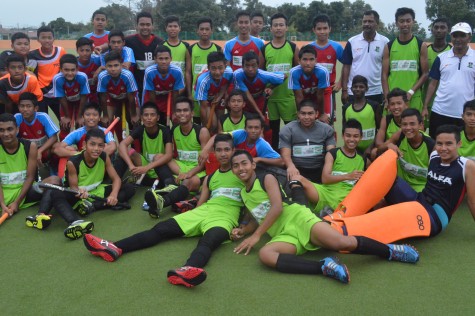 The match was played in Sekolah Menangah Bentara Luar Batu Pahat one of the three schools in Johore which has the Astro Turf field.
Sekolah Menangah Tunku Besar, Tampin also won the earlier game with SMK Dato Taha Seremban by 3 goals to 2.
MJHL which started on 10 January 2014 has a total of 30 teams competing until the end on 15 March 2014.