IKEA to boost Penang economic growth

IKEA , the world leading company that design and sells ready-to-assemble furniture,appliances and home accessories will open their first store outside Kuala Lumpur in Batu Kawan. The 245 acres project worth RM 484 million is slated to be completed in five years.
This mega project, a joint venture between its parent company , Ikano and a local company will see a green one-stop center for advanced manufacturing ,services and a logistics hub. It will also comprises an education center of excellence , a premier residential location as well as a commercial and retail center.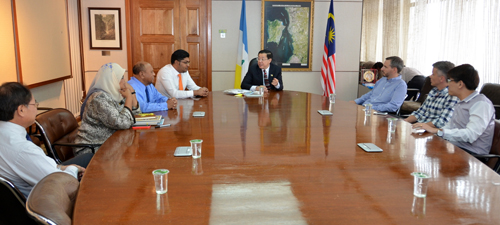 The Penang state government, is very pleased that IKEA has decided to open their establishment in the state.The decision has definitely boost Penang confidence in its aspirations in becoming an international and intelligent city.
The Chief Minister of Penang, Lim Guan Eng in the press conference cannot hide his overwhelming delight over the decision and welcomes the investment by Ikano in putting Batu Kawan on the international map as a world class site for industry,retails and also commercial centers.
Lim Guan Eng also mentioned about his unwillingness to approve projects that involves casino although it can multiples the state revenue.He also add that the social and spiritual cost is too heavy and high for the multicultural and diverse society in Penang to bear.
For the record as for January 2008 , IKEA is the world's largest furniture retailer.