SMK Taman SEA top SPM student wants to be a chartered accountant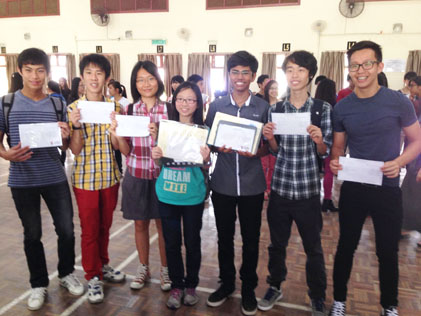 Sekolah Menengah Kebangsaan (SMK) Taman SEA in Petaling Jaya produced its brightest student Hoo Kien Seng, 18, who obtained straight 9A+s when the Sijil Pelajaran Malaysia (SPM) 2013 exam result was released on March 20, 2014.
Hoo scored 9A+ in all his nine subjects in English, Malay, Mathematics, Additional Mathematics, Physics, Chemistry, Biology, History and Moral Education.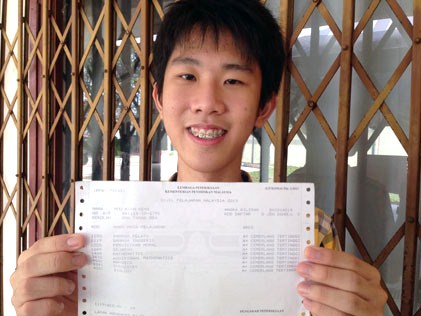 He told Citizen Journalists Malaysia (CJMY) that there was no last minute studying for the exam and that he started studying seriously at the beginning of the year.
"You just have to keep focusing when the teacher is teaching and a willingness to compete with your friends."
"I spent an average of three hours a day studying at home and also at home tuition."
Hoo, from Section 21 Sea Park, Petaling Jaya, said his ambition for the future is to become a chartered accountant.
He is now doing GCE A-Level programme at Sunway University and will continue studying towards a professional accounting programme, the ICAEW (Institute of Chartered Accountants in England and Wales), at Sunway University.
His elder sister is also currently doing A-level at Sunway University and will be sitting for exam this year.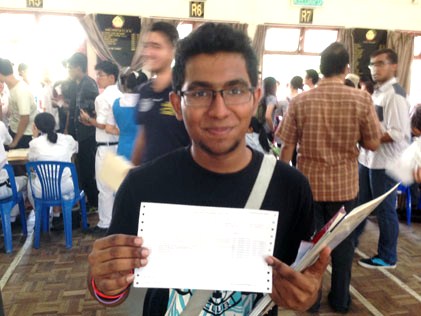 Another straight A's student Manoj Ravi Shankar, 18, from Section 14, Petaling Jaya, scored an impressive 7A+s for English, Mathematics, Additional Mathematics, Physics, Chemistry, History and Moral Education and 2A-s for Malay and Biology.
"I work very hard for it and hope for the best. It's a God's blessing.
"I was worried that I may get a B or C for Malay subject but I got an A-"
The eldest of two, Manoj said he plans to take up a course in software engineering on cyber security.
He said he studied at home on his own as well as in group study.
"My routine is to study for one to one and a half hour nightly and go through previous year exam question papers.
"I joined study group session during weekends at a tuition centre in Brickfields.
"It's a big study group, at times like 50 people in a group and they really motivate and push the students to study and do well in exam.
Manoj said it was only at the very tail end near the exam date that he went for one or two classes of private tuition.
He attributed his success to his parents and teachers.
"My parents are the inspiration behind me. The teachers are very supportive and equally dear to me and I am thankful to each and every one of them."
_________________________
All news posted on this website are written by Malaysians from all walks of life who are trained by Citizen Journalist Malaysia. If you are passionate about writing, photography or  video storytelling and would like to contribute you articles, photographs or videos of events that is happening in your community, please (CLICK HERE)
_________________________
For more updates, please like us on Facebook , and subscribe to our Newsletters