Dragonair starts daily Penang to Hong Kong flight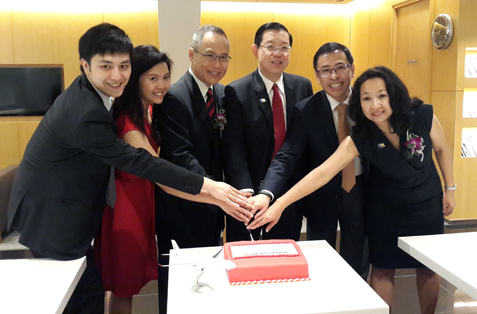 Hong Kong-based Dragonair, a sister airline of Cathay Pacific Airways took off its inaugural Penang – Hong Kong flight on March 31, 2014.
The Dragonair team gathered in the morning at Penang International Airport in Bayan Lepas to bid a warm send-off to the passengers boarding the maiden Dragonair flight.
Present to witness the send-off and to wish everyone on board a pleasant journey were Penang chief minister Lim Guan Eng and Dragonair CEO Patrick Yeung.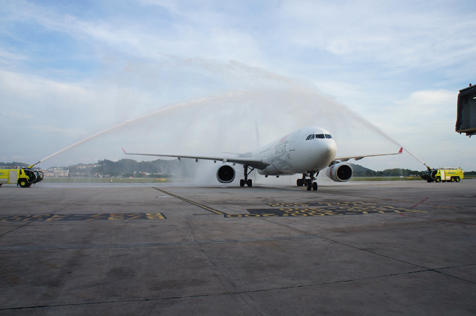 The airline departs daily from Penang at 7.45 am, with three additional flights on Tuesday, Thursday and Saturday at 12.55 pm, operating a total of 10 flights per week.
"At Dragonair, we are committed to providing the needs of our business and leisure travellers with a greater choice and convenience and value for money.
"We are delighted that passengers will experience and enjoy our new Economy Class and new Business Class cabins alongside the finest service provided by our dedicated and professional cabin staff," said Yeung.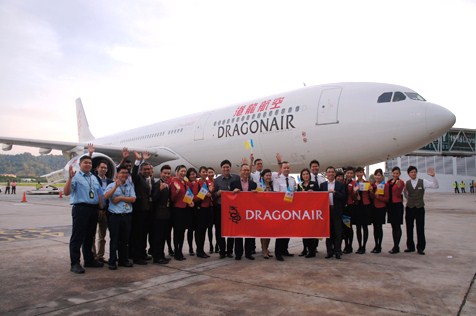 Passengers aboard the maiden flight were the first batch to experience Dragonair's newly added features such as the seats with greatly improved living and personal storage space and the brand-new inflight entertainment system – StudioKA
The first Dragonair flight from Hong Kong arrived in Penang a day earlier on March 30. The aircraft was greeted with a traditional water cannon salute ceremony as it arrived to the gate and passengers received souvenirs as a token of remembrance.
The Penang service is operated by Dragonair's fleet of Airbus A330-300 aircraft in Business Class and Economy Class seating.
Penang is Dragonair's second destination in Malaysia. The airline's first flight to Kota Kinabalu began in 1985 and today, like the new service to Penang, it operates daily flights between Hong Kong and Kota Kinabalu.
For further information please contact:
Penang Reservations Tel: 04-261 8397
Email: [email protected]
Website: www.dragonair.com.my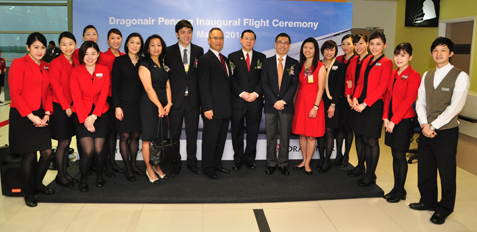 _________________________
All news posted on this website are written by Malaysians from all walks of life who are trained by Citizen Journalist Malaysia. If you are passionate about writing, photography or  video storytelling and would like to contribute you articles, photographs or videos of events that is happening in your community, please (CLICK HERE)
_________________________
For more updates, please like us on Facebook