SPM top scorer Aravinth happy to make his parents proud
"This is the best opportunity to thank my parents for what they have done for me".
Those are the words of Aravinth Manimaran, who got all A's in 11 subjects including Tamil in Sijil Pelajaran Malaysia (SPM) 2013. In a recent interview, Aravinth has expressed his happiness for achieving his target and making his parents proud.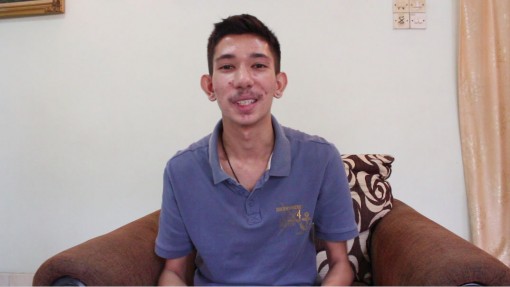 "I feel really proud to get all As and I would like to thank my parents for what they have done for me.
"I was targeting 11A's but got a bit shaky after the exam, it was really tough.
"But thankfully I pull it through."
Aravinth went to SJK Tamil Puchong Bt 14 where his grandfather was a Tamil teacher and continued his secondary level at SMK Puchong Bt 14. He also scored 7As and 8As in UPSR and PMR respectively.
"My key to success is simple, do not miss classes.
"Everyday, we learn new things and I don't want to miss that.
"I also do short notes to help me understand things better. My friends and I would share them in our group study session."
His mother, Maheswari and father, Manimaran have always been a great support to his achievements and also to his sister's, who obtained the same result two years ago.
"My parent always get me what I want especially things (or books) for studies.
"They usually stay up late and wait till I finish my school work and revision.
"They have always supported me and encourage me to do better.
"My sister too has helped me a lot, especially in Accounting subject. She has mastered that subject.
"Not forgetting my teachers too. They have always treated me as their own child. I can always turn to them when I have any doubts."
Aravinth was the head prefect in his primary school in 2008 and also was selected as 'Tokoh Pelajar' that same year. He represented the school and Selangor in Tamil Public Speaking Competition too.
Currently, he is doing his Diploma in ICT Software Engineering at Asia Pasific University and aims to do degree and masters in the fututre.
_________________________
All news posted on this website are written by Malaysians from all walks of life who are trained by Citizen Journalist Malaysia. If you are passionate about writing, photography or  video storytelling and would like to contribute you articles, photographs or videos of events that is happening in your community, please (CLICK HERE)
_________________________
For more updates, please like us on Facebook