Buddhist community in Melaka celebrates Songkran Festival
The Buddhist community in Melaka celebrated the Cheng Beng Prayers and Songkran Day Festival on 13 April 2014 at Wat Phra Buddha Jinaraja. Commonly known as the Water Festival these prayers and celebrations are widely celebrated annually in Thailand.
The first monk to Melaka with the idea of building a temple was Phra Jorn Canthuparno who came from Pattani, South Thailand  in 1950 and stayed with a Buddhist family in Batu Berendam.
He started his meditation in a Kuti (a small attap hut) and attended the spiritual needs of the Buddhist community in the rambutan orchard of Ong Kim Lunn and Tan Yim Meo.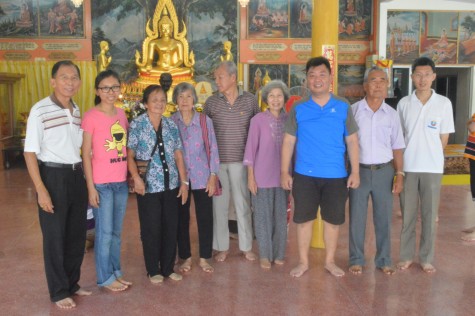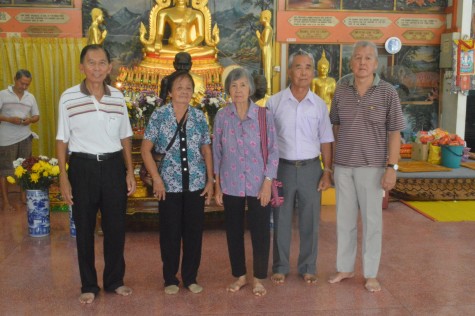 His ardent wish was to build a temple in Batu Berendam but passed away in 1971 at the age of 78. Phra Wein Klinthong took over and built a wooden hut in Tranquerah as a Buddhist temple. Later a committee was formed to build a temple and Ong Kim Lunn and Tan Yim Meo graciously donated a piece of land to build the holy place. The temple was completed in 1979, fulfilling Phra Jorn Canthuparno's wish and now is known as Wat Phra Buddha Jinaraja in Batu Berendam.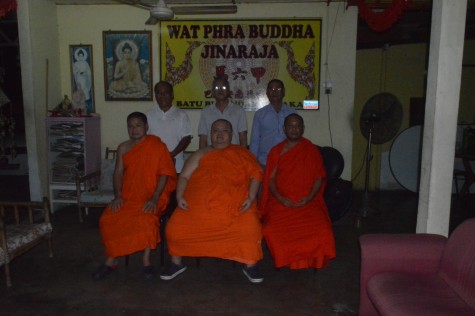 Cheng Beng is the begining of the Thai New Year for the Thai Buddhist and on this day, prayers are dedicated to their ancestors, relatives and loved ones who has left the world with belief that their spirits may rest in peace.
The first ceremony begin at 9.00am and is called the Takh Bart Dhevo ceremony. A big part of this ritual is the offering of rice into the alms bowl which will be taken by the monks.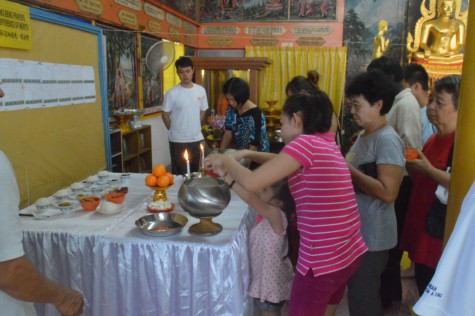 This is followed by Paritta which is the chanting by the monks for the departed souls. Then followed the reciting of the Panca Sila – the five precepts which are avoid killing, avoid stealing, avoid sexual misconduct, avoid telling lies and lastly avoid drugs and alcohol.
After repeating the Panca Sila, the monks will bless the devotees and followed by the Sanga Dana which means lunch for the monks. Only after the monks have had their lunch, the devotees will have their lunch.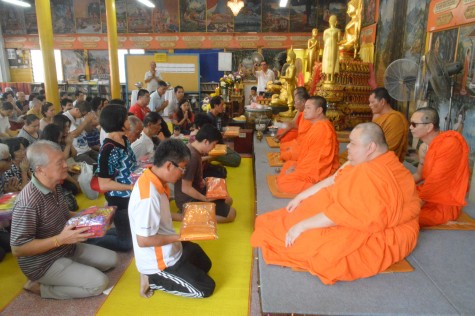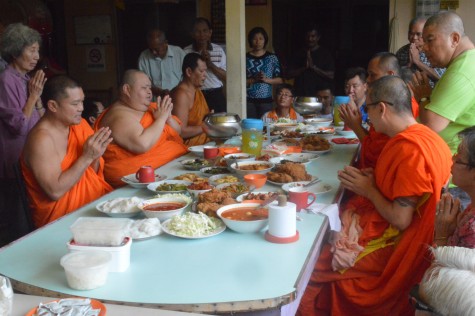 The highlight of the ceremony is the Songkran Celebration, commonly known as the water festival. This festival is celebrated in Thailand every April because it's very hot this time around in Thailand. In this joyful event, water are splashed on each other and the purpose of doing so is to cool down the body, the anger and to cleanse the evil spirits or negativity from the body.
It starts with sprinkling of scented water onto the Lord Buddha statues, the monks, parents and elders. As soon as this ceremony is done the free splashing starts. The water festival was mostly enjoyed by the young, The water fesitval ended at about 2.00pm.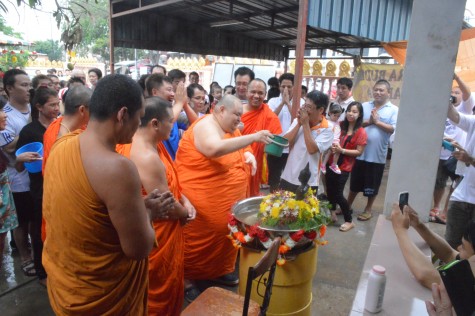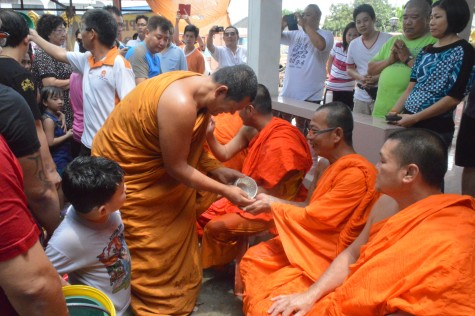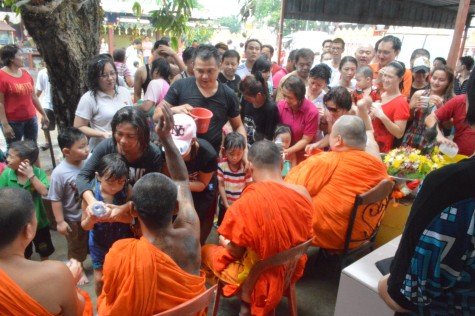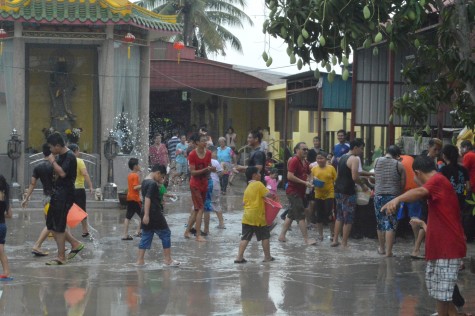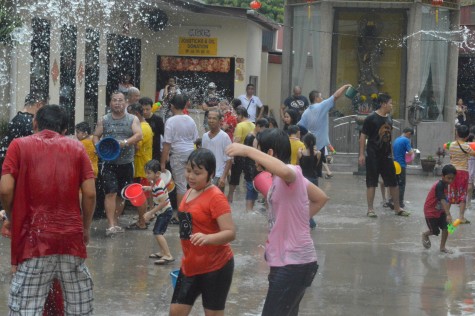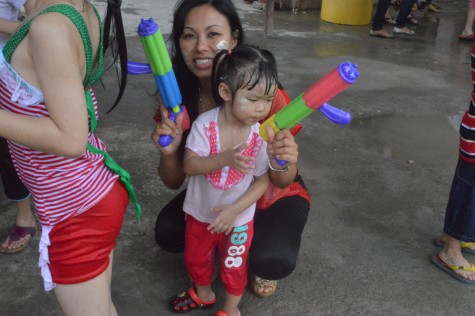 _________________________
All news posted on this website are written by Malaysians from all walks of life who are trained by Citizen Journalist Malaysia. If you are passionate about writing, photography or  video storytelling and would like to contribute you articles, photographs or videos of events that is happening in your community, please (CLICK HERE)
_________________________
For more updates, please like us on Facebook