Johor Bahru: Ordinary folks pay tribute to Karpal Singh
JOHOR BAHRU – A group of residents in Taman Molek, Johor Bahru, took the unusual initiative to erect four temporary mini billboards to allow ordinary folks to pay tribute and their last respect to Karpal Singh, the MP for Jelutong, who died in a tragic road accident at 1.10am on Thursday near the 306.1km North-South Expressway.
Residents and the passers-by gathered at about 2.00pm this afternoon to pay their last respect. Some came to laid flowers at the site.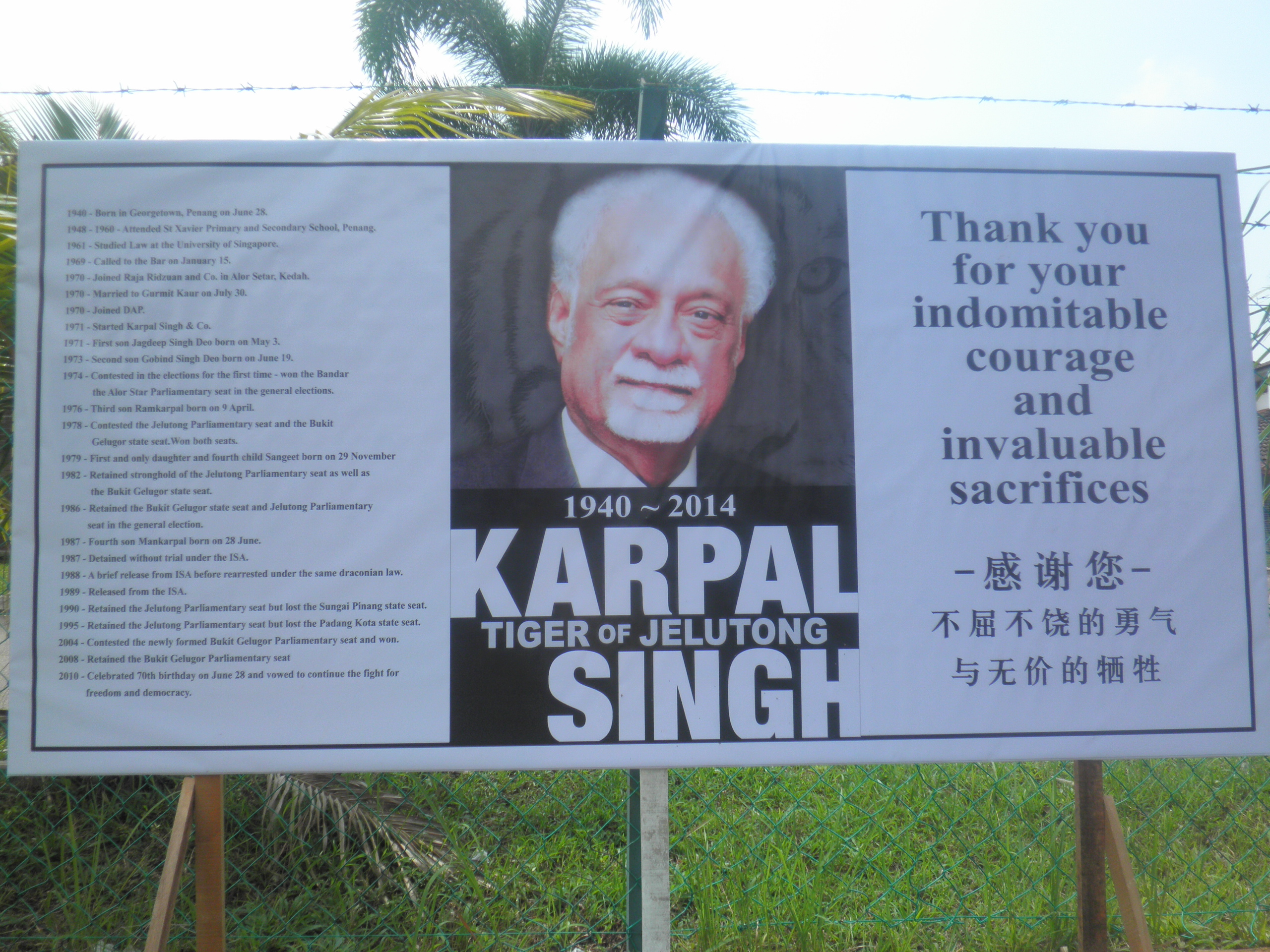 Foon Peng Kheong, 55, a property agent and a resident of Taman Molek said, putting up the mini billboards is a small way of paying tribute by ordinary folks from all walks of life to a great man who has contributed and sacrificed so much for fighting courageously in upholding the constitutional rights of all Malaysians over the years as a member of parliament.
Adding, he said, the mini billboards will at the site for a week starting today and he hope to personally deliver them to the bereaved family at the opportune time.
Later, CJMY reporter was told that a tow truck from the Johor Bahru city council came to the site at about 4.15pm to ask those present to remove all the mini billboards.
The mini billboards were then taken down and loaded onto a  4-wheel drive truck belonging to one of the resident and transported to an unspecified location.
CJMY was told by one of the local resident that they will not be discouraged and intend to relocate all the mini billboards somewhere around the neighbourhood again.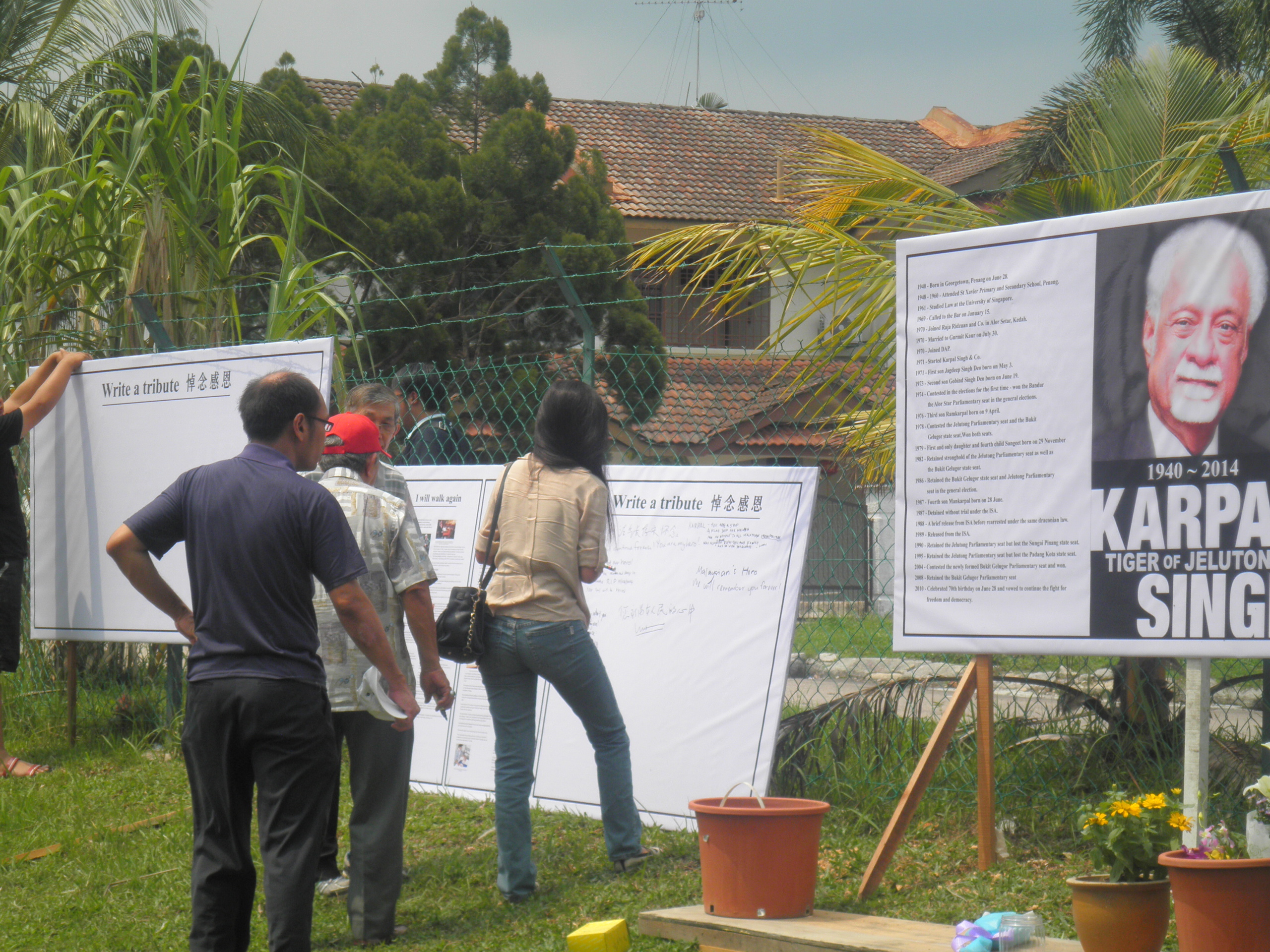 _________________________
All news posted on this website are written by Malaysians from all walks of life who are trained by Citizen Journalist Malaysia. If you are passionate about writing, photography or  video storytelling and would like to contribute you articles, photographs or videos of events that is happening in your community, please (CLICK HERE)
_________________________
For more updates, please like us on Facebook