Melaka: Thieves ripping off car batteries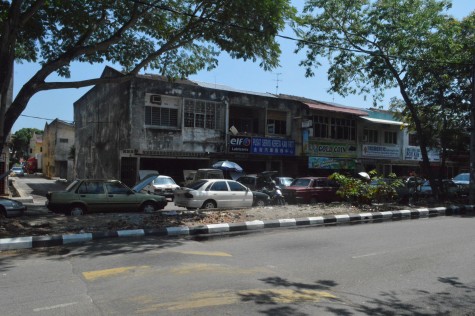 Residents of  Taman Melaka Baru are forced to deal with a new crime trend of car battery thefts which is on the rise. Many of them are having sleepless nights thinking there is a high possibility that their vehicle may be unable to start the next morning due to stolen batteries.
The residents who believe a syndicate is behind this thief has already made police reports since 3 weeks ago but nothing seems to stop this daring syndicate.
The thief's are such experts as they are able to remove the battery without triggering the security alarm or even damage their victim's car.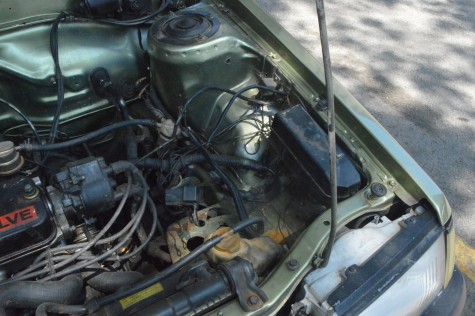 After inspecting some of the victim's car it is noticeable that the cables are cut neatly before the battery is removed. Teoh Aik Meng, a 40 year old electrician who works with Kam Fatt Workshop said that on the 26 of April 2014 alone he has attended to five cars that was sent to his employer's workshop due to stolen batteries. What's even more shocking is even Teoh has fallen victim to the syndicate having lost his car battery.
The car of 45 year old M.Thanabalan, the owner of Restaurant Seribu Jaya which is just opposite Kam Fatt Workshop was not spared from the thief's as well.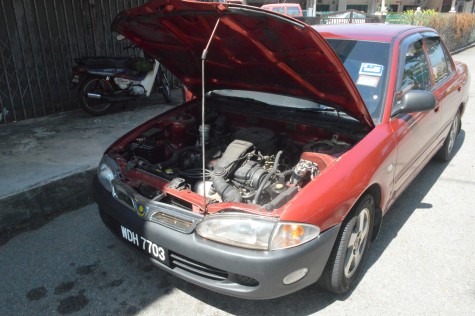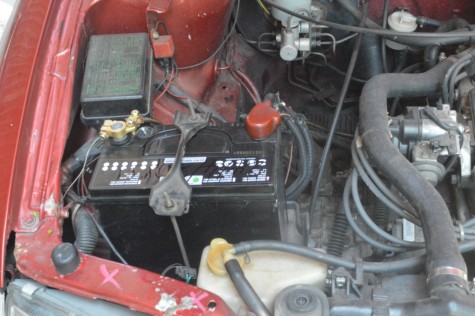 The residents who are getting impatient with the lack of action from the police had brought up the matter to state assemblyman Khoo Poay Tiong hoping it will bring about some progress in stopping this crime.
Khoo visited  Taman Melaka Baru on 25 April 2014 and had some serious discussions with the residents regarding the issue. Khoo said he had received complaints about the car battery theft at the beginning of the April and has already informed the police to take necessary action. However he did not make a public statement on the matter as he didn't want the syndicate to be aware that the police are on the case. Khoo said he hoped the case would have been solved sooner and is disappointed the it is still going on rampantly even after 3 weeks.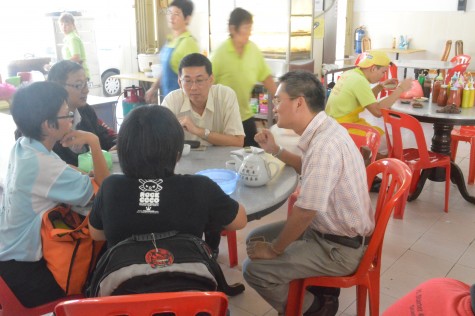 So far there are already 10 police reports made on this crime and the residents are getting more and more concerned for the security of their belongings as days go by.
Khoo added that besides the batteries, brass water meters are also being stolen very frequently. Surprisingly, even brass meters which belongs to the shop lots located less than fifty meters from the police headquarters in Melaka are stolen in broad daylight.
He hopes that the police act on the culprits immediately and also wants the police to introduce a much simpler and user friendly method of reporting theft of small value items as he believes the public are very reluctant to report them due to time consuming procedures.
_________________________
All news posted on this website are written by Malaysians from all walks of life who are trained by Citizen Journalist Malaysia. If you are passionate about writing, photography or  video storytelling and would like to contribute you articles, photographs or videos of events that is happening in your community, please (CLICK HERE)
_________________________
For more updates, please like us on Facebook