73 year old crowned JB Laughter King 2014
The Johor Bahru Happy and Joyous Club has organised World Laughter Day celebration for the 6th time at Taman Merdeka with the participation of more than 300 people, recently.
Datuk Yahya Jafaar, WHIP of Johor Bahru City Council has represented Tan Sri Dato' Shahrir Abdul Samad as the guest of honour for the event.
There were contests held in this year's celebration to crown the Laughter King and Queen of Johor Bahru. 73 year old Thomas Tan Kheng Ban won the Laughter King title while Kogila Dhint, 25 is the Laughter Queen 2014.
World Laughter Day was founded in 1998 by Dr. Madan Kataria, founder of Worldwide Laughter Yoga movement. It is celebrated annually on the first Sunday of May.
The celebration of World Laughter Day is a positive manifestation for world peace and is intended to build up a global consciousness of brotherhood and friendship through laughter.
Laughter is a universal language. It is a positive and powerful emotion that has all the ingredients required for individuals to change themselves and to change the world in a peaceful and positive way.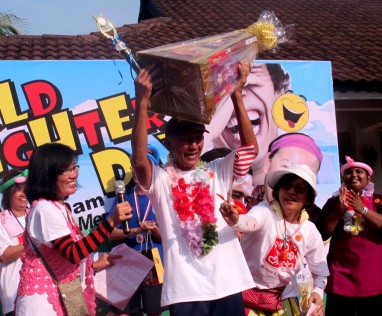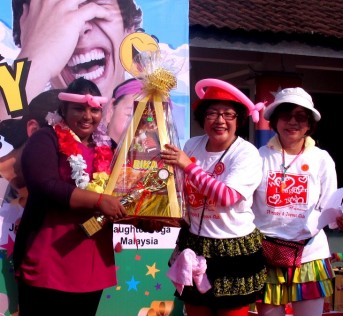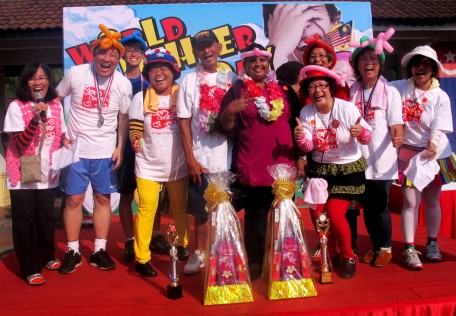 The finalists with the champions