Beware, creative robbers everywhere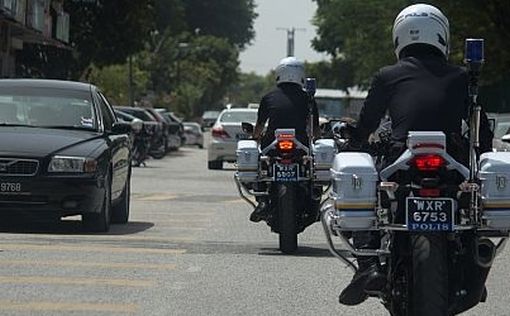 With the help of social media, most of us are often updated through news or videos of crimes happening in Malaysia. Unfortunately, the criminals are also updated.
As we be more vigilant of what is happening around us to slim down the chances of being caught in the wrong situations, criminals become more creative in their operations.
At Jalan Bandar yesterday, gold bars weighing 25kg estimated at RM3.4 million went missing from the car boot, when the two employees of a gold smelting company carelessly changing their flat tyres.
The robbery is believed to be a planned operation. The incident took place at about 12 noon and the robbers were believed have flatten the tyre of the vehicle before following the victim and running off with the gold bars.
Before the incident, the two employees withdrew the gold bars from a bank in a black bag and placed in the the boot of Toyota Altis, while a employer was waiting for them in the car.
They were on their way to Shah Alam for a business deal and minutes later they had to pull over when they realised the flat tyre. The employer stayed in the car when both the employees were fixing the tyre and was shocked to discover the black bag of gold bars were missing after that.
One of the employee aged 23 made the police report at Section 15 Shah Alam Police Station.
_________________________
All news posted on this website are written by Malaysians from all walks of life who are trained by Citizen Journalist Malaysia. If you are passionate about writing, photography or  video storytelling and would like to contribute your articles, photographs or videos of events that is happening in your community, please (CLICK HERE)
_________________________
For more updates, please like us on Facebook