No breathing space in Kemaman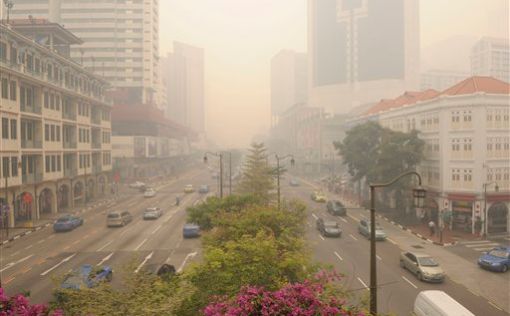 Kemaman in Terengganu recorded unhealthy air with the Air Pollutant Index (API) reading at 106, while three areas registered moderate air quality as at 7 am today.
According to the Department of Environment's (DOE) website, the three area with moderate API readings are Paka, Terengganu (53), Balok Baru, Kuantan (53), and Nilai, Negeri Sembilan (53).
The API readings in other areas showed good air quality. An API reading of between zero and 50 indicates good air quality; between 51 and 100, moderate; between 101 and 200, unhealthy; between 201 and 300, very unhealthy and over 301, hazardous.
The public can refer to the portal, http://www.doe.gov.my, to learn of the API for their areas.
_________________________
All news posted on this website are written by Malaysians from all walks of life who are trained by Citizen Journalist Malaysia. If you are passionate about writing, photography or  video storytelling and would like to contribute your articles, photographs or videos of events that is happening in your community, please (CLICK HERE)
_________________________
For more updates, please like us on Facebook