Malaysians chases BIG money in computer game tourney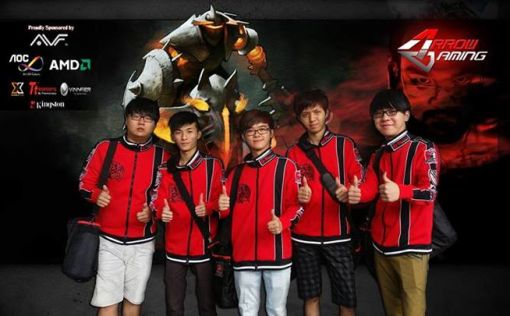 Beginning today, seven young Malaysians will be competing for a spot in The International 2014, the highest ever paying computer game tournament in history with a steadily growing prize pool of over USD5 million (Rm16.3 million).
The game in question is Dota 2, a five-a-side action packed strategy game in which the objective is to destroy the opponent's base. It is played by eight million people across the globe.
Malaysians have a long history with this particular game since the days of its predecessor. Some players made the game into a full time profession while some of the best talents have even been exported to teams based in China and Singapore.
Currently, seven Malaysians across three teams have already secured direct invites to compete in this tournament, that will be held at Key Arena Stadium in Seattle, USA from July 18 to 21.
The other seven are divided across two teams – Arrow Gaming and Orange Esports – and are participating in a South-East Asia qualifier round, involving 10 teams chosen from this region and South Korea.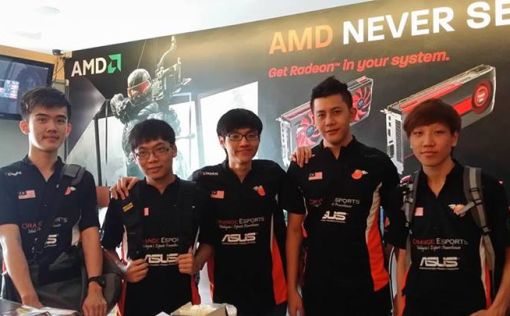 The team that comes out top in the qualifier round will secure an invitation to The International 2014 while the runner-up will face off against the runner-up for the Americas, Europe and China qualifier rounds for the final spot.
The game's producer and tournament organiser Valve Corporation has yet to announce how the prize pool will be divided, but based on the last four Internationals, the grand prize is bound to be life changing.
Last year, Swedish team Alliance won the tournament and walked away with USD1,437,190 (RM4.6 million), which was half the prize pool.
Assuming that the prize pool is divided the same way and stands at USD5 million, a Malaysian team winning the tournament would see all five players becoming instant millionaires back home.
Adding to the excitement is the fact that the prize pool has been growing rapidly since Valve Corporation announced the base prize pool of USD1.6 million (RM5.16 million) a week ago.
Dota 2 players then contributed to the prize pool by buying special digital items from Valve Corporation, of which 25 percent of the sales would go to the prize pool.
Given that the prize pool has tripled in eight days, there is no telling how high the prize pool will be come July.
Malaysians who would like to follow the progress of Arrow Gaming and Orange Esports can do so by downloading Dota 2 for free and click on the "watch" button on the game client.
The South-East Asia qualifier round lasts from May 16 to 19.
===
ANDREW ONG is a freelance writer and former journalist with Malaysiakini.
_________________________
All news posted on this website are written by Malaysians from all walks of life who are trained by Citizen Journalist Malaysia. If you are passionate about writing, photography or  video storytelling and would like to contribute your articles, photographs or videos of events that is happening in your community, please (CLICK HERE)
_________________________
For more updates, please like us on Facebook