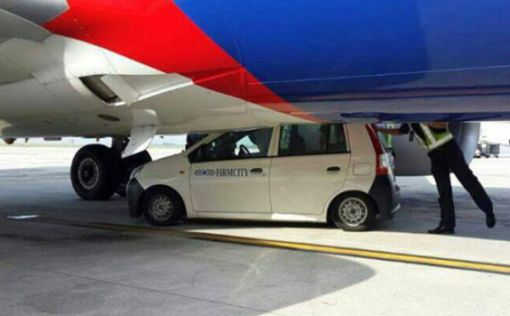 A Malaysia Airlines (MAS) Yangon-bound Boeing 737 aircraft was grounded after a service vehicle crashed into it at the KL International Airport (KLIA).
In the 8.50am incident, 25-year-old worker driving a car belonging to a MAS vendor company had apparently parked next to the aircraft to supervise loading of luggage into the plane's cargo hold.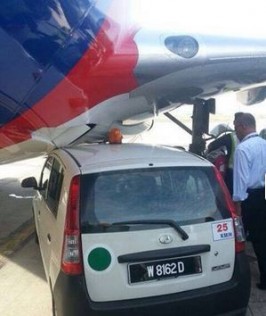 It is learnt that the driver did not properly engage the parking brakes, resulting in the vehicle rolling off and then crashed into the rear lower part of the aircraft.
The car became lodged under the aircraft and MAS engineering personnel later removed the vehicle by deflating its tyres to lower it.
The aircraft was later towed to a maintenance hangar for a thorough inspection on the damage, which was said to be only "minor scratches".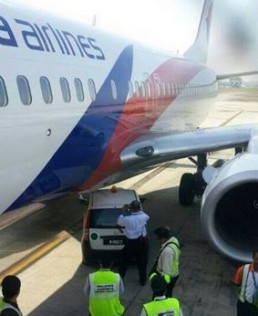 Sepang police chief Supt Mohd Yusoff Awang confirmed the case and said MAS did not lodge a police report on the accident as it was carrying out its own internal investigations.
The Yangon flight, which was delayed following the incident, resumed later using another MAS Boeing 737.
_________________________
All news posted on this website are written by Malaysians from all walks of life who are trained by Citizen Journalist Malaysia. If you are passionate about writing, photography or  video storytelling and would like to contribute your articles, photographs or videos of events that is happening in your community, please (CLICK HERE)
_________________________
For more updates, please like us on Facebook