Amber Chia Academy hosts 2014 Graduation Show in grand fashion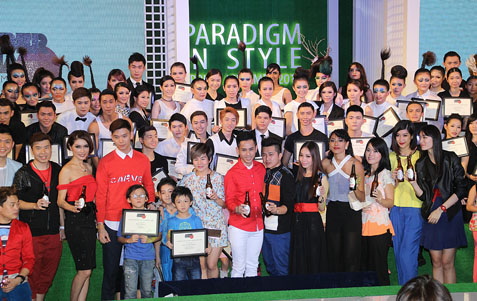 On May 2, 2014, shoppers at Paradigm Mall, Petaling Jaya stopped to see a fashion show put together by some 160 modelling, kid modelling, makeup, nail art and photography students of Amber Chia Academy (ACA).
It was a big excitement for the modelling academy as it celebrated its annual and fourth graduation show in grand fashion with everyone's attention on the runway stage.
This year's show, with the theme "Black & White," the graduating students from ACA Jaya One and ACA Berjaya Times Square showcased the talent and skills they acquired and mastered in their classes for a live audience.
The show started with graduating modelling students strutted along the catwalk in apparels by designer Nigel Chia as well as pieces from Raffles Design Institute to loud cheer. Those graduating in the art of beauty delivered a captivating and creative makeup and nail art showcase which were received with great applause.
The event was emceed by Mix FM deejay and radio announcer Amelia Henderson who was an ACA alumna herself.
There were also dance and song performances by dance group Elecoldxhot, starlet Crystal Lee, beatboxer Koujee and his protege Sawyer Leong.
At the end of the evening, the students received their graduation certificates from ACA founder and principal Amber Chia, cheered on by their parents, friends and academy staff. Amber Chia also presented awards to outstanding students for various achievements.
"When we first started ACA in 2010, Ben and I set out to groom and train as many aspiring "young blood" as possible into the industry.
"Today, after 4 years and seeing it still growing strong, we cannot be anymore prouder of the success and we promise to continue working harder to make Malaysia proud," said Amber Chia.
Both Benjamin Toong and Amber Chia are co-founders of ACA. Since its inception, ACA has produced top winners and success stories of its graduates.
Some ACA alumni who have achieved success included Sheena Liam (Asia's Next Top Model cycle 2 winner and modelling contract with Storm Model Management in London), Coco Siew (Asia New Star Model 2014 female winner), Josh Yen (Asia New Star Model 2014 male winner and modelling contracts with Model Management Hong Kong and NOW Model Management), Amelia Henderson (Miss ASEAN 2013 first runner-up) and Ken Chung (Manhunt Malaysia 2014 winner).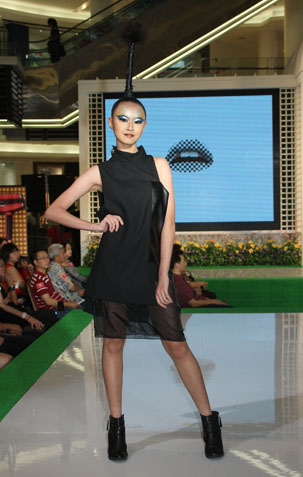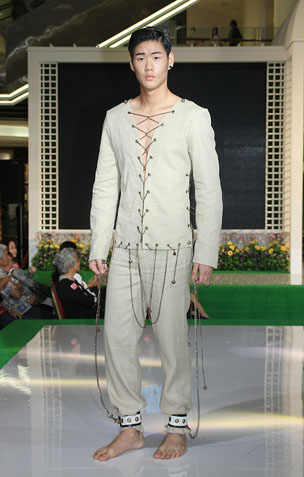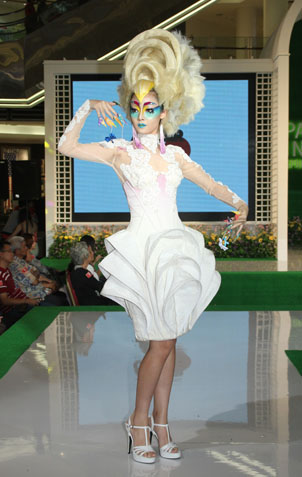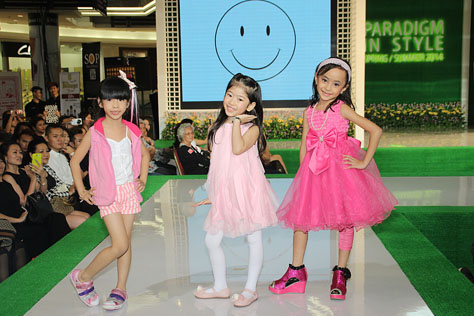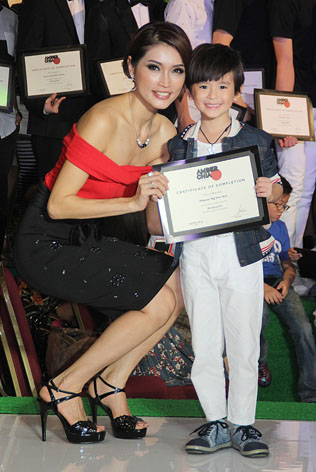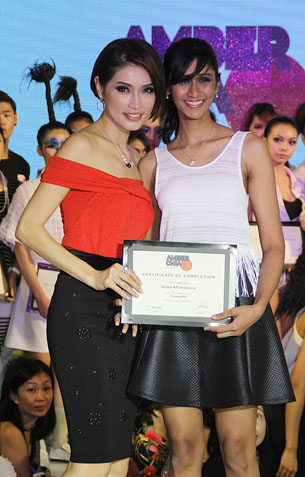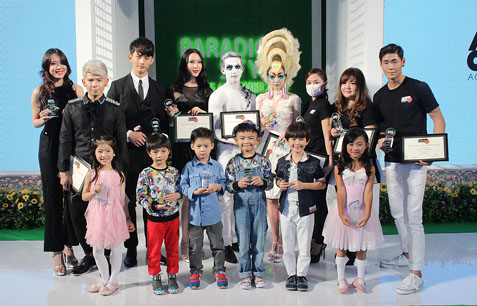 AMBER CHIA ACADEMY GRADUATION SHOW 2014 – LIST OF AWARD RECIPIENTS

AMBER CHIA ACADEMY – JAYA ONE
Star Award 2014: SHEENA LIAM
Most Promising Female Model 2014: COCO SIEW
Most Promising Male Model 2014: JOSH YEN
Best Up & Comi ng Model 2014: JANICE CHOONG
Most Promising Female Commercial Face 2014: BETTY ANG
Most Promising Male Commercial Face 2014: EDWARD YEO
Most Promising Makeup Artist 2014: TAN KA YI
Most Promising Photographer 2014: SWING CHAN
Most Promising Nail Artist 2014: LINA LEE
Most Promising Female Kid Model 2014: ISSABELLE C
Most Promising Male Kid Model 2014: HOUSON NG
Kid Star Award 2014: SAWYER LEONG
AMBER CHIA ACADEMY – BERJAYA TIMES SQUARE
Most Promising Female Model 2014: SELIN CHAN
Most Promising Male Model 2014: AARON HOH
Most Promising Makeup Artist 2014: LAY LAY MYINT
Most Promising Female Kid Model 2014: CHONG YI
Most Promising Male Kid Model 2014: CHAN ZI XUAN
_________________________
All news posted on this website are written by Malaysians from all walks of life who are trained by Citizen Journalist Malaysia. If you are passionate about writing, photography or  video storytelling and would like to contribute your articles, photographs or videos of events that is happening in your community, please (CLICK HERE)
_________________________
For more updates, please like us on Facebook