Nun in Seremban church attack dies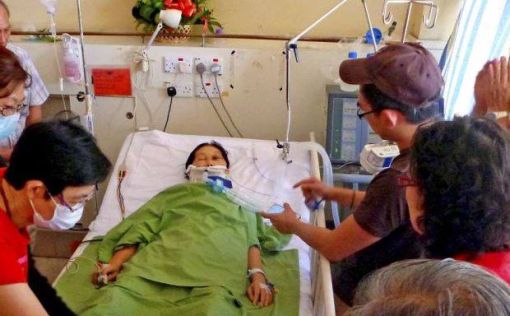 Sister Julianna Lim, one of two nuns who were attacked outside the Church of Visitation, died at Seremban Hospital about 3.25pm today.
Lim, 69, was walking with Sister Marie Rose alias Theresa Teng 79, to their church when they were set upon by robbers last Wednesday at about 6am.
The nun from the Holy Infant Jesus Order did not recover from her injuries after they were warded at the Tuanku Ja'afar Hospital.
She had been on life support since then and was surrounded by family members and church members when she breathed her last.
Related stories: Seremban nun attacker indentified on camera
________________________________
All news posted on this website are written by Malaysians from all walks of life who are trained by Citizen Journalist Malaysia. If you are passionate about writing, photography or  video storytelling and would like to contribute your articles, photographs or videos of events that is happening in your community, please (CLICK HERE)
________________________________
For more updates, please like us on Facebook