School holiday fun with The Smurfs and Upin & Ipin at eCurve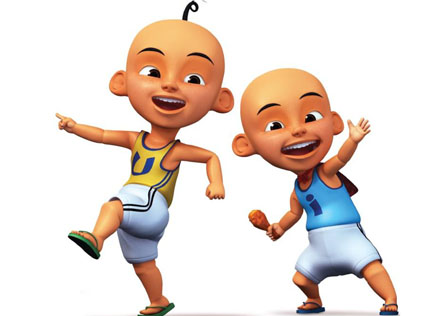 The Centre Atrium of eCurve shopping mall, Mutiara Damansara in Petaling Jaya will be buzzing with excitement this coming school holidays.
The lovable iconic cartoon characters, The Smurfs and Malaysia's Upin & Ipin will be making their appearance at the mini carnival called Fun Escapade from May 30 to June 8, 2014.
Together with partner Astro, eCurve is giving visitors of all age groups a chance to meet the popular cartoon characters at the weekends, where they can even have photos with them.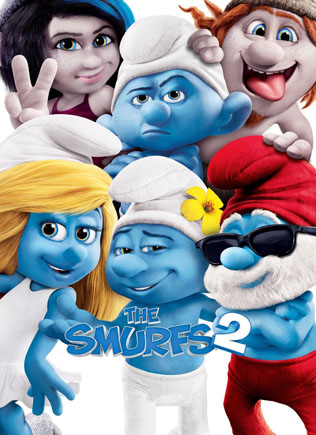 The eCurve centre manager Azizul Hisham Ahmad said they are excited to bring the lovable blue-skinned friends The Smurfs and the much-adored eponymous twins Upin & Ipin to make an appearance at Astro's Fun Escapade.
"We believe that the activities planned will pry kids away from TV and computer screen and enable them to interact and discover new things.
"The vibrant environment will encourage physical and mental activities, making this school holidays another memorable experience," he said.
Fun Escapade will have four standalone activity zones – sports, movies, kids and exploration to keep the whole family entertained.
There will be a whole load of activity and entertainment, from colouring sessions to games, cut-out photo opportunities, home and science experiments and anime cosplayers from Astro Animax.
An entertaining line-up of performers and celebrities during the weekends include Astro Ceria Popstar and Superstar's winners and finalists and contestants from Astro Xiao Tai Yang's Hai Zi Wang in the special kids' talent show. Fans of 'Oh My English' and 'Tong Tong Wonderland' will also be able to meet their favourite cast members and get their autographs.
Be sure to head over to eCurve for an exciting Fun Escapade that will entertain, educate and enthrall the young and young-at-heart.
For more information, please contact eCurve Customer Care at 03-7725 0277.
________________________________
All news posted on this website are written by Malaysians from all walks of life who are trained by Citizen Journalist Malaysia. If you are passionate about writing, photography or  video storytelling and would like to contribute your articles, photographs or videos of events that is happening in your community, please (CLICK HERE)
________________________________
For more updates, please like us on Facebook