A man lost his life in a gruesome accident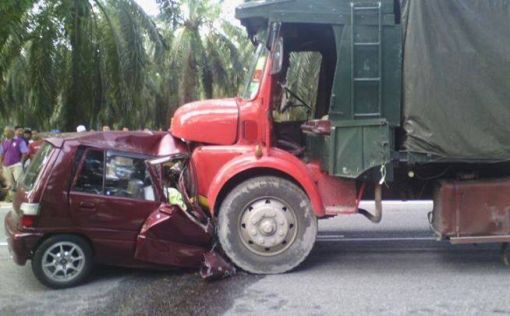 A man was killed in a road accident involving a Perodua Kancil car and a lorry near Kg Selabak, Teluk Intan.
Chief of fire operations, Aizal Imri Bin Abdul Rahman said the firefighters received a call regarding the accident about 7:30 am this morning.
Upon arriving at the accident scene, the firefighters found the victim's car was pinned under the lorry.
The rescuers managed to remove the victim from the car at about 8.45am after one hour.
The body was taken to the Teluk Intan District Hospital for post mortem.
________________________________
All news posted on this website are written by Malaysians from all walks of life who are trained by Citizen Journalist Malaysia. If you are passionate about writing, photography or  video storytelling and would like to contribute your articles, photographs or videos of events that is happening in your community, please (CLICK HERE)
________________________________
For more updates, please like us on Facebook