Teen raped on second meeting with FB friend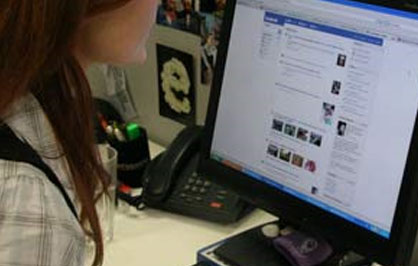 A 13 year old female student was allegedly raped by a guy who she had 'befriended' for only two weeks on Facebook.
It had occurred on their second meet up on Monday, said the girl to the police.
She agreed to meet the 18 year old boy over lunch before heading over to a building off Jalan Singapura in Sandakan town where he had raped her.
A day earlier when they met for the first time, he had told her to meet him again the following day where he repetitively begged her to have sex.
She said she had rejected at first but in the end gave in due to his pushiness.
"The incident had aroused when the girl's mom had been suspicious about her daughter coming home late from school that day," said Sandakan deputy police Chief Supt Fadzil Mohh Ali.
"Upon forcing the girl on her whereabouts, she had finally confessed to her mom about the incident," he added.
The mom had immediately lodged a police report and the victim was taken to a hospital for medical examination.
Here are some tips young teens should take into consideration when using social media :-
– Never trust a stranger you have just met, or even if you have only met in social media
– Never send pictures, especially obscene photos or videos to anyone on social media. Always say NO.
– Never reveal your personal details
– Never reveal your address and do not reveal that you are home alone
– Keep your online identity a secret
– Stick with friends whom you know only
– Report to parents immediately if receive anything offensive, harassment and feel insecure
– Report to Facebook on harassment and abusive post
________________________________
All news posted on this website are written by Malaysians from all walks of life who are trained by Citizen Journalist Malaysia. If you are passionate about writing, photography or  video storytelling and would like to contribute your articles, photographs or videos of events that is happening in your community, please (CLICK HERE)
________________________________
For more updates, please like us on Facebook