Fake World Cup jerseys worth RM500k seized in Old Klang Road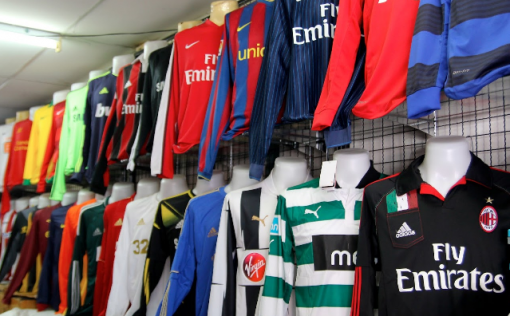 The Ministry of Domestic Trade, Cooperatives and Consumerism raided a building in Jalan Klang Lama and seized about 50,000 fake football jerseys of this year's World Cup teams.
The raid was conducted at 9.30am on Monday upon receiving a tip-off that the owner of the building was stocking up football apparel in preparation for the rise in consumer demand in the run up to the World Cup.
The operation was led by Trade Descriptions Unit head Aswadi Jaafar and deputy director of the ministry's KL office Rosli Ahmad. The seizure has been described as the biggest haul of imitation jerseys this year.
"The jerseys are worth RM500,000 and believed to be for distribution nationwide with the World Cup fever about to start," Aswadi said.
"Checks revealed they were brought in from a neighbouring country," he added.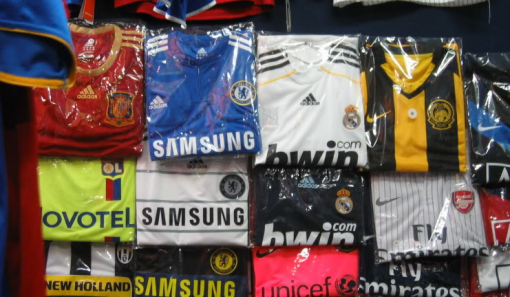 The jerseys looked almost the same as the originals with marks of popular brands, such as Adidas, Nike, and Puma on them. Designs of Malaysia Super League teams alongside their international World Cup counterparts and European clubs are also included.
Aswadi said a suspect, aged 39, was detained during the raid and was being investigated for supplying counterfeit merchandise.
The penalty for the offence is a maximum fine of RM10,000 per jersey, upon conviction.
________________________________
All news posted on this website are written by Malaysians from all walks of life who are trained by Citizen Journalist Malaysia. If you are passionate about writing, photography or  video storytelling and would like to contribute your articles, photographs or videos of events that is happening in your community, please (CLICK HERE)
________________________________
For more updates, please like us on Facebook