Shortage of cooking oil and flour in northern states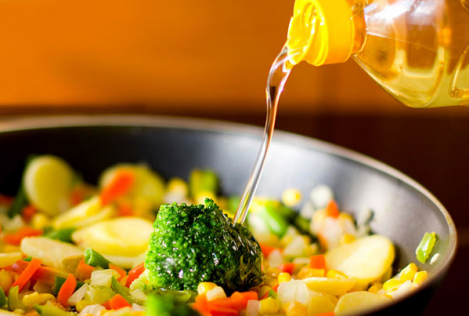 The Northern states have been devastated with a relentless shortage of cooking oil and flour with Ramadan just around the corner.
The situation had provoked few traders to increase the price of their goods, attracting allegations of hoarding by unhappy buyers.
Formerly, cooking oil in Kedah and Perlis had been priced at RM2.30 and RM2.50 per kg respectively. Due to the shortage, sellers have hiked up the price increasing it to RM3.50 per kg.
The price of flour has also increased by 50 sen hence making it Rm1. 80 per kg.
"We have received several complaints from consumers on the shortage of cooking oil and flour over the past weeks," said Kedah Consumers Association (Cake) president Datuk Yusoff Ismail.
He said they had been going through difficulty in obtaining supply in most areas like shopping malls and wet markets.
"This is nothing new of an issue.
"It is a repeating issue, relating to the festive season.
"The government should be held responsible in decoding the cause of the shortage," he said after carrying out random checks at Pasar Besar yesterday.
He urged that the Domestic Trade, Cooperatives and Consumerism Ministry should strengthen cooperation with relevant agencies, focusing on addressing the supply shortage and rising prices of goods during the festive periods.
"If cooperation had been done since the starting, the basic food items will not run short, particularly during the festive season,".
"We have received complaints about the increase in prices of daily goods, particularly cooking oil and flour," said Malaysia Muslim Consumer Association chief activist Datuk Nadzim Johan.
"Stop hoarding from essential goods," warned Consumers Association of Subang and Shah Alam (Cassa) president Datuk Dr Jacob George.
"Whoever who has information on hoarders or price hikers should inform us".
________________________________
All news posted on this website are written by Malaysians from all walks of life who are trained by Citizen Journalist Malaysia. If you are passionate about writing, photography or  video storytelling and would like to contribute your articles, photographs or videos of events that is happening in your community, please (CLICK HERE)
________________________________
For more updates, please like us on Facebook