Housewives learn how to use Facebook in Johor Bahru
A recent study revealed that Malaysians have the highest number of Facebook friends in the world with an average of 600 friends per user. As we are getting too obsessed with social media, we tend to post vital information about our daily life, family and friends which in many cases capitalised by criminals for crime related to money extortions, kidnaps, house breaks and many more.
Realising these threats, Wanita MIC Johor organised an awareness social media training for  Indian housewives around Johor Bahru. The training aimed to educate them in using social media responsibly. Around twenty over participant from different age groups took part in the program which was conducted by volunteers.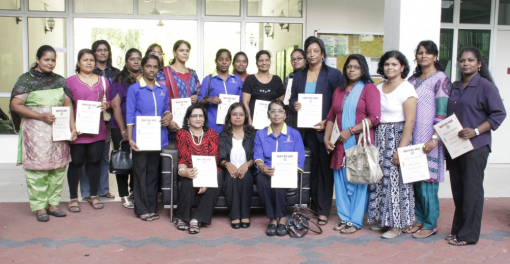 According to the Johor MIC Wanita Chief, Padma Devi Narayanan, the program also aimed to help housewives to venture into small businesses by using social media as marketing and advertising tools.  
"The training was conducted in Tamil as we realized that most of the Indian housewives are left out in IT world due to their difficulties in understanding English language. Beside creating awareness in using social media responsibly, we also wanted them to use social media such as Facebook  as advertising and marketing tools to start home based businesses," she added.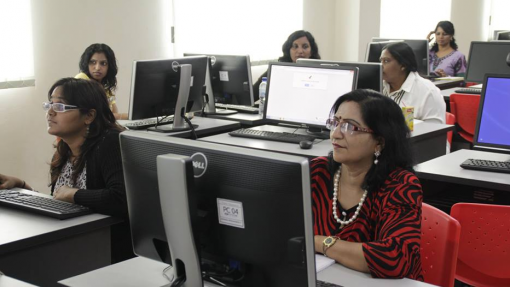 Among the participants who also attended the training was 54-year old Madam Supama Suppiah who is running a florist stall at Taman Nesa, Skudai.
"I am happy that I got the opportunity to learn Facebook in Tamil as this would be very useful in my business," said Supama.
________________________________
All news posted on this website are written by Malaysians from all walks of life who are trained by Citizen Journalist Malaysia. If you are passionate about writing, photography or  video storytelling and would like to contribute your articles, photographs or videos of events that is happening in your community, please (CLICK HERE)
________________________________
For more updates, please like us on Facebook