Car goes aflame at Kuching airport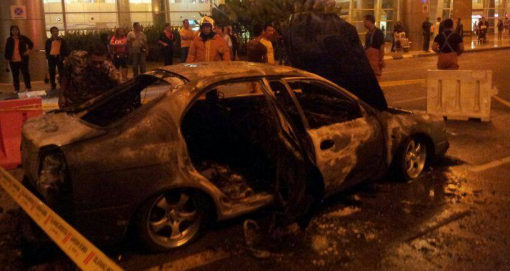 A Kia Spectra had caught fire at Kuching International Airport after a man had dropped his relatives off.
Upon arriving at his destination, he had switched off the car and gone to the boot to unload the baggage when he realised smoke coming from under the bonnet of the car before it exploded into flames.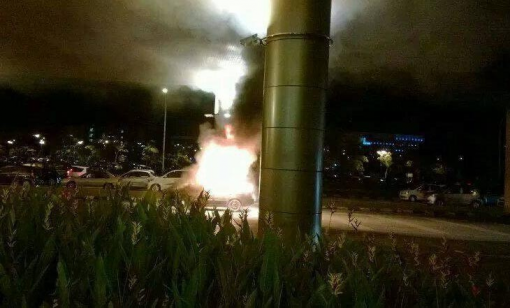 Fire and Rescue Dept (Bomba) from Tabuan Jaya station had arrived at the scene around 8.54pm and managed to tame the fire by 9.11pm and successfully subdued by 9.24 pm.
There were no injuries or fatalities but the car ended up in a total loss.
For more stories, please visit Bintulu Weekly.
________________________________
All news posted on this website are written by Malaysians from all walks of life who are trained by Citizen Journalist Malaysia. If you are passionate about writing, photography or  video storytelling and would like to contribute your articles, photographs or videos of events that is happening in your community, please (CLICK HERE)
________________________________
For more updates, please like us on Facebook