Football is an art indeed according to Malaysian artist, Red Hong Yi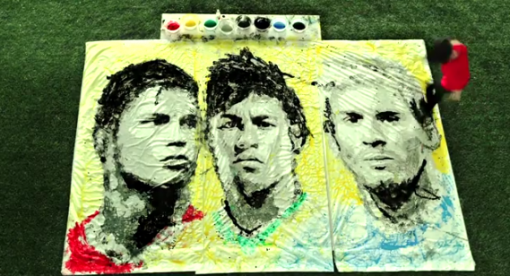 Today marks the most anticipated event in footballing history, the FIFA World Cup 2014. The kick off begins at 4am Friday. Malaysia's very own artist Red Hong Yi has marked the event by painting the portraits of three of the most famous footballers this generation has ever seen.
Her latest masterpiece depicts Portugal's Cristiano Ronaldo, Argentina's Lionel Messi and Brazil's Neymar. Who knew footballs weren't just used for football? This work of art was created merely using nothing but a football. The video shows her brilliant skills on how she had created the painting of the footballers using a canvas and paint.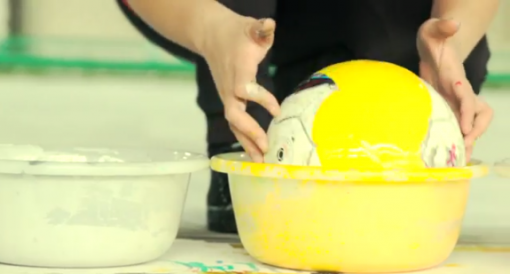 She doesn't even use her hands. She only uses them to soak the ball in the paint and to place the ball on the canvas. She then just gently rolls it using her feet. With her amazing skills, the images of Cristiano Ronaldo, Lionel Messi and Neymar are clearly visible at a glance.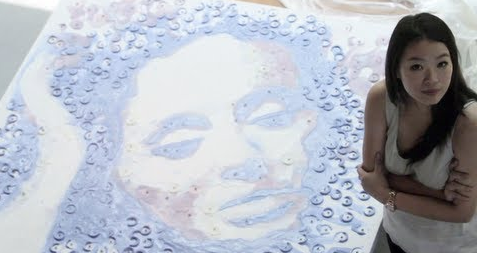 Hong Yi a.k.a 'Red' is a Malaysian artist-architect. The nickname was given to her because her name Hong sounds like the word 'red' in Mandarin. After graduating from a university in Australia, she worked for an Australian architecture firm HASSELL.
She is known as an artist who loves to paint without using paintbrushes. Her works had been featured by media worldwide such as Wall Street Journal, Huffington Post, CNN, ABC, The Daily Mail and NBC. Her work has been viewed by millions on Youtube and Youku.
Enjoy the video here.
________________________________
All news posted on this website are written by Malaysians from all walks of life who are trained by Citizen Journalist Malaysia. If you are passionate about writing, photography or  video storytelling and would like to contribute your articles, photographs or videos of events that is happening in your community, please (CLICK HERE)
________________________________
For more updates, please like us on Facebook