Perodua Viva is more affordable now!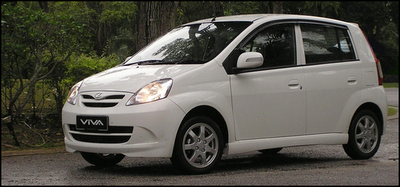 Perodua is reducing the on-the-road (OTR) price of all its Viva variants by up to RM5,300 with immediate effect at all 181 sales outlets nationwide.
In a statement, Perodua said it is also giving another RM800 cash bonus to those who register a Viva from today till Aug 31 — making the car price cheaper by up to RM6,100.
"Our customers are also entitled to the three-year free service package currently offered to all new Perodua customers," said president and chief executive officer Datuk Aminar Rashid Salleh.
"The price reduction is made possible due to our cost-saving initiative which we have conducted since 2011."
Aminar said the price reduction makes Perodua Viva the most affordable entry level car in the country as well as being in line with meeting the government's aspiration towards creating more affordable cars for Malaysians.
The price cuts vary across the various Viva variants:
* AM6BXD – cut by RM3,000 to RM22,000
* AM8EXD – cut by RM5,300 to RM27,900
* AM1BZD – cut by RM5,300 to RM29,900
* AM1GXD – cut by RM5,300 to RM32,900
* AM1EZD – cut by RM4,500 to RM36,800
________________________________
All news posted on this website are written by Malaysians from all walks of life who are trained by Citizen Journalist Malaysia. If you are passionate about writing, photography or  video storytelling and would like to contribute your articles, photographs or videos of events that is happening in your community, please (CLICK HERE)
________________________________
For more updates, please like us on Facebook