Subang International Air carnival an eye opener for Klang Valley folk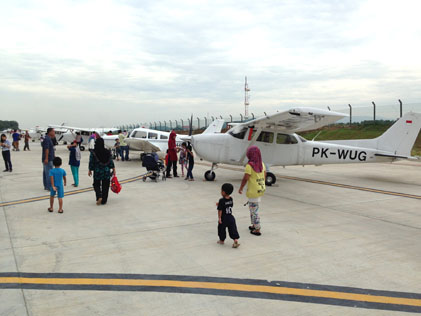 The 1st Subang International Air Carnival 2014 provided an interesting aerospace experience for residents of Klang Valley, many of whom had never been to an air carnival before.
The inaugural event took place from June 12 to 15 at Subang Skypark Regional Aviation Centre in Section U3, Shah Alam.
Hussein Zain, Mohd Zain Bin Md Amin and Selva Ganesan with his family were among the visitors enjoying the carnival and taking photos of aircraft displayed on the ground on a Saturday afternoon.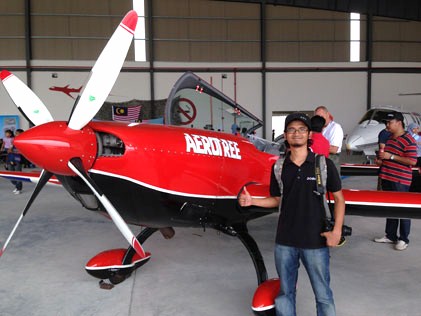 Asked what he thought of Subang International Air Carnival making its debut, Hussein said: "Not a bad start for the first time but it looks promising.
"I am a little bit disappointed because there is no aerial flying display.
"I have expected to see at the very least a MiG-29 or Sukhoi Su-30 from our Royal Malaysian Air Force on static display but there is none of it. Instead I get to see scale down models of the fighter jets at the booth."
Hussien, 25, who recently graduated in Professional Communication from UiTM, Shah Alam said, "Yes, I will return and I hope to see new exciting improvements made to the biennial event."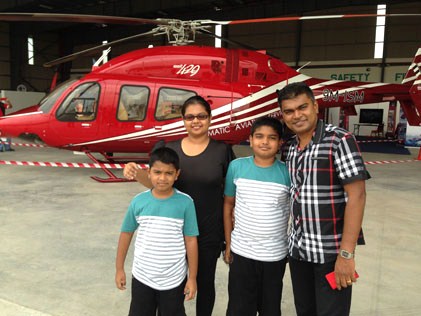 Businessman Selva Ganesan, 38, who came with his family after seeing an advertising banner of the event said they all enjoyed the day at the carnival.
"My children love planes and they are very excited to see up close with so many planes and even sit in the cockpit.
"This is our first time here as we have never been to an air carnival. I don't really know much about planes but I think the carnival is a good educational event for people interested in aviation," he said.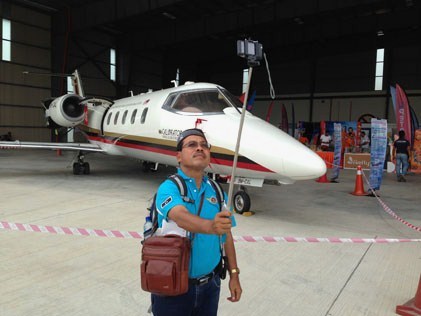 A teacher and E Rover Scout committee member Mohd Zain Bin Md Amin, 57, said he was here to try the helicopter joyride.
How did the show go?
"I am happy Klang Valley has an air carnival event. It is a nice event. The displays I have seen so far are good but still there's room for improvement to be made before the next carnival."